Written By
Lizzie Shipton
Summer is here, and 4th of July is just around the corner! Don't let the holiday sneak up on you - prepare for this year's festivities with some July crafts and activities to keep your kids entertained. Independence Day is a great opportunity to teach kids about American history in a fun and engaging way.
Let the festivities begin!
Simple & Fun Activities for Kids
These kids' Fourth of July activities are easy to set up, cheap to make, and keep kids busy for hours.
Local Parade
No list of 4th of July activities would be complete without a reminder to attend your local parade. It's a wonderful way to remind your kids of the community they are a part of. If you belong to a club or organization you may even be able to take part and walk in the parade!
Plan to show up early, bring snacks and plenty of water and protect yourself with sunscreen, hats, long sleeves, etc. If you're feeling ultra patriotic, face painting is a fun way to dress yourselves up for the event!
Fireworks Display
Most municipalities put on some kind of fireworks display. Check out your local news outlets or community message boards for information. If you're feeling adventurous and want to see a really great show, check this link to find the best fireworks display in every state.
Since the holiday falls on a Tuesday this year, you might consider taking Monday off too and making it a long weekend. Why not plan a road trip to one of the biggest displays near you?
BBQ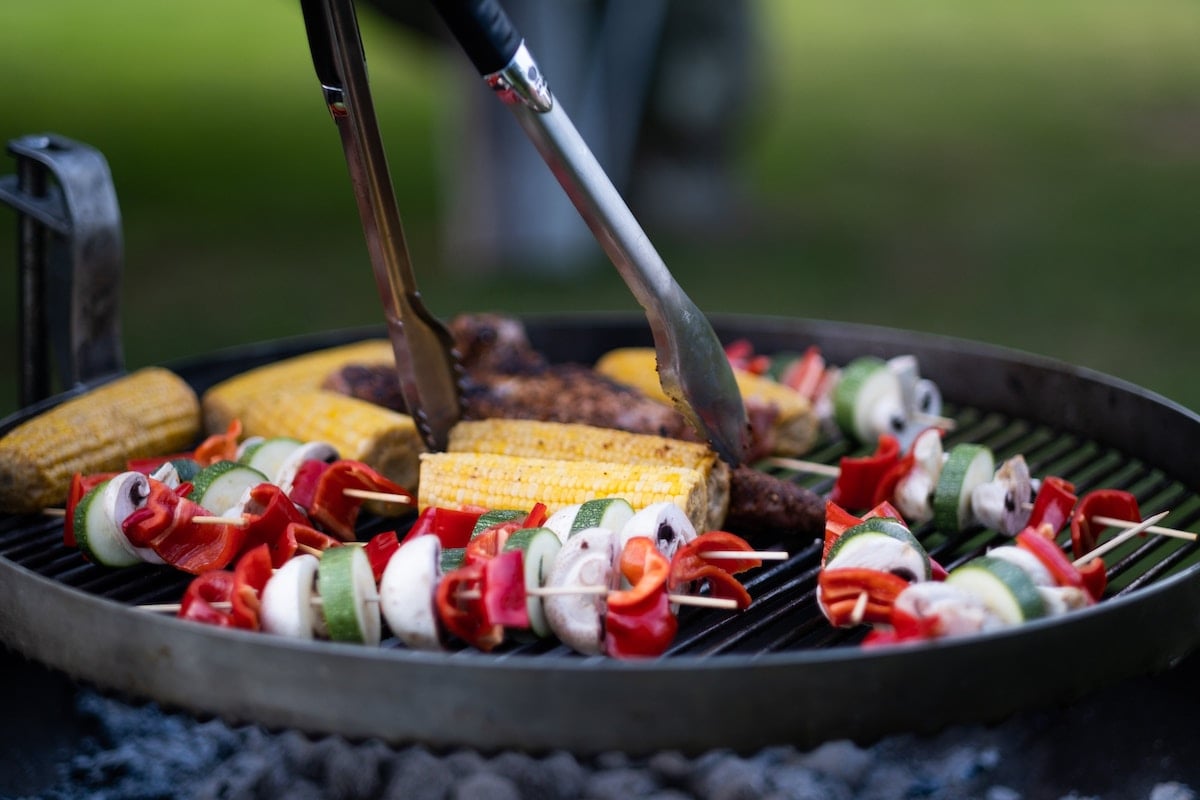 For a classic 4th of July activity that stays a little closer to home, plan a pot luck family barbecue at a local park. A barbecue is a great excuse to get the whole family together, and making it a pot luck takes the pressure off you to cook everything. Hosting at a park makes cleanup easier and gives kids plenty of space to run around and blow off steam.
Get your older kids involved by assigning them a simple dish to bring. Cold dips like hummus are simple enough for most kids to make.
A Patriotic Movie
A good wind-down activity at the end of a busy day is a fourth of July movie or movie about some aspect of American history. Don't limit yourself to the obvious choices! Sure, Captain America is great, but there are so many movies out there that highlight little known or previously unsung heroes.
Hidden Figures is an excellent, empowering movie about the African American women who helped America win the space race in the 1960s. Or you might want to check out the Broadway recording of Hamilton, Lin Manuel Miranda's smash musical about Alexander Hamilton.
Learn a Little History
Independence Day is an excellent opportunity to slip a little fun learning into your kids' activities. From downloadable maps to online games, there are plenty of opportunities to teach kids about the history of this day.
Again, this is a chance to dig deeper than "Captain America." Consider exploring Native American views on this holiday with your child, or the involvement of African American slaves in the American revolution. Learn about the "Founding Mothers" - the women who fought for American independence as fiercely as the men did.
Inexpensive & Low-Maintenance Crafts for Kids
Looking for some fun, quiet activities that will keep your kids' brains occupied while building fine motor skills? Fourth of July arts and crafts projects are a win!
Fireworks in a Jar
All you need is a jar, some water, oil and food coloring to make beautiful fireworks in a jar. Simply fill a jar about 3/4 of the way full with water. In a separate dish, mix together 3-4 tablespoons of a neutral oil, and 3-4 drops each of whatever different colors of food coloring you like (we suggest red white and blue food coloring!)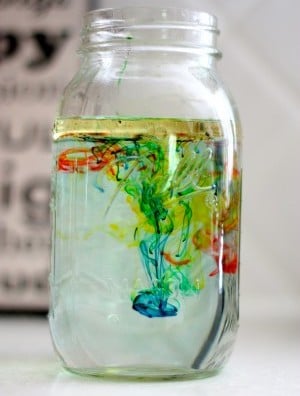 Carefully pour the oil and food coloring mixture into the jar. The oil will not mix with the water, floating on the surface while the food coloring drains out of the oil and into the water. As this happens, it will spread and separate in the water, creating beautiful shapes and patterns as the colors mix.
Flower Fireworks
If you have some large-petaled flowers like daisies or chrysanthemums in your garden, dyeing flowers is a fun way to create some beautiful 4th of July decorations. Pick a generous handful of the flowers and snip the stems to make them the same length. Prepare your dye by filling two mason jars with about 2 inches of water, and adding blue food coloring to one and red food coloring to the other.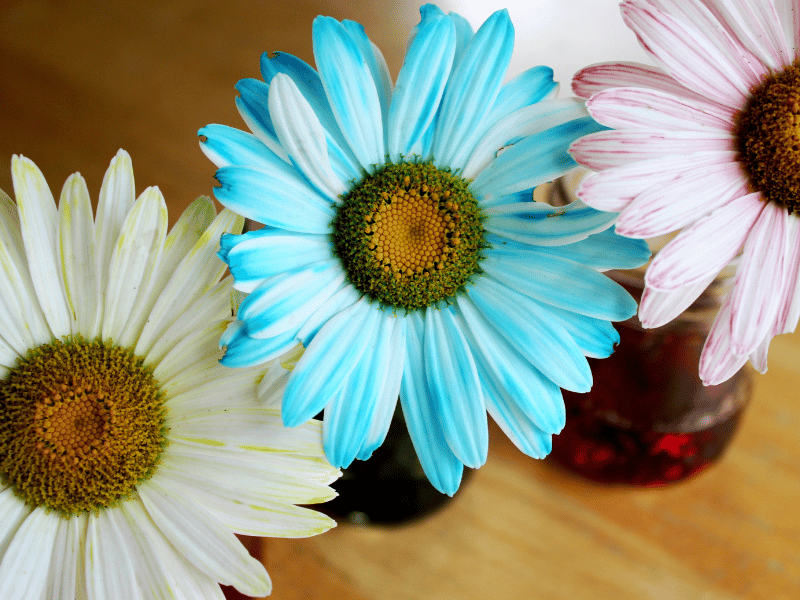 Separate the flowers into groups of three. Gently place the stem of one of each group of three into the red water, and one into the blue water (leave the third flower alone so it stays white.) Leave the flowers in the jars. As the stems suck up the water, the petals will begin to change colors as they absorb the dye.
Some colors appear faster than others, but after an hour or so, you should have a bunch of red and blue flowers! Arrange them with the flowers you set aside to create red white and blue bouquets!
Sensory Bin
Sensory bins are easy-prep, easy cleanup activities for little ones and toddlers, and a holiday is a great excuse to make a themed sensory bin. For your 4th of July sensory bin, we suggest collecting as many red white and blue items as you can.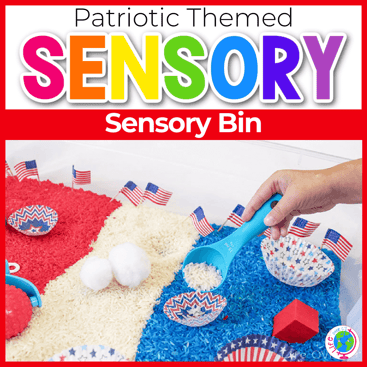 Once you have your items assembled, make some red white and blue rice. Pour 1 cup of rice into a container and sprinkle a little vinegar over it. Add about 15 drops of red food coloring and shake the container to distribute it. Repeat with another cup of rice and blue food coloring.
Pour the dyed rice and one cup of white rice into a bin and add your items. Et voila!
Map Puzzle
Free printables are awesome choices for easy-peasy activities. This one is a map of the United States that can be cut into strips to create a fun puzzle that's also a learning activity! Simply download and print, cut into strips and have at it! If you happen to have a laminator, you can laminate the pieces for easy re-use.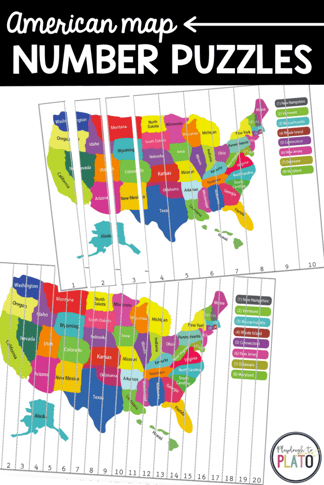 Watercolor American Flag
This Independence Day activity was created by a former STEM engineer. It incorporates science into a fun art project! For this activity, you'll need red and blue food coloring, neutral oil, a Q-tip, a paper towel, a pencil, a pair of scissors, a ruler, 3 small bowls and a plain white sheet of paper.
Use the pencil and ruler to draw seven lines on the paper towel, about 1/2" apart. Cut across the lines with the scissors to make 7 strips. Set one of the bowls upside down and place another bowl right-side-up on top of it. Place the third bowl next to them. Fill the tallest bowl with water and red food coloring.
Put the ends of the seven strips of paper towel in the bowl with the food coloring, and lay the other ends in the bowl on the table next to them. Watch as capillary action sucks the red water out of the bowl and up into the strips! (The third bowl is to catch water as it comes out the end of the strips.)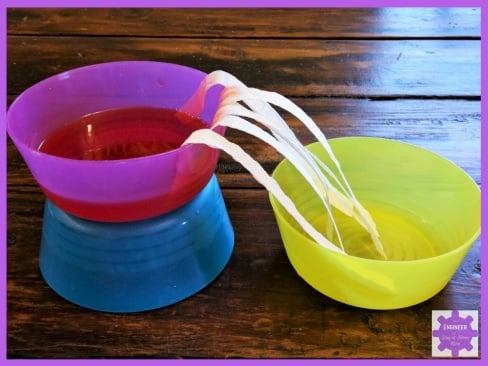 Cut a 3.5. x 4 inch rectangle out of the remaining paper towel. Dip the Q-Tip in olive oil, then dot oil all over the paper towel at regularly spaced intervals. Fill one of the bowls with water and blue food coloring and lay the paper towel in it. The oil dots will prevent food coloring from getting into the paper towel.
Let your seven stripes and your blue and white "stars" dry. Finally, glue them to the white piece of paper in an American flag arrangement. Neat!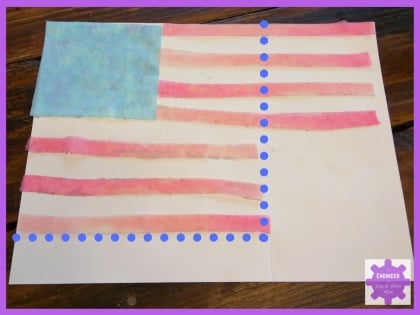 Celebrate Good Times this Fourth of July!
This 4th of July, celebrate with some fun and educational 4th of July activities for kids! Create fireworks or go and see real fireworks, teach your kids the value of math skills by watching Hidden Figures together, or simply chill out and enjoy family time at a barbecue.
No matter what you choose to do this fourth of July, do it together! These precious days with your kids won't last long!