Written By
Lizzie Shipton
If you're wondering how to wash swimsuits, you're not alone.
There's nothing like the feeling of showing off your new swimsuit, is there? That brand-spanking new, fresh-off-the-rack look, paired with your favorite shades and a cute beach tote? Forget about it! In the right swimsuit, any girl feels like a million bucks.
Unfortunately, our swimsuits take a beating over a lifetime. Chlorine, saltwater, sun damage, stretching, and constant temperature changes can be hard on fabric. One thing you don't want to be doing is adding, even more, wear and tear during the wash cycle.
Read our Ultimate Guide on How to Remove Sunscreen From Your Suit
So how do you keep your swimsuit looking fresh-off-the-rack cute after a season or even several years of use?
Read on for top tips on how to wash swimsuits to keep them looking cute year after year.
How Often Should You Wash Your Swimsuit?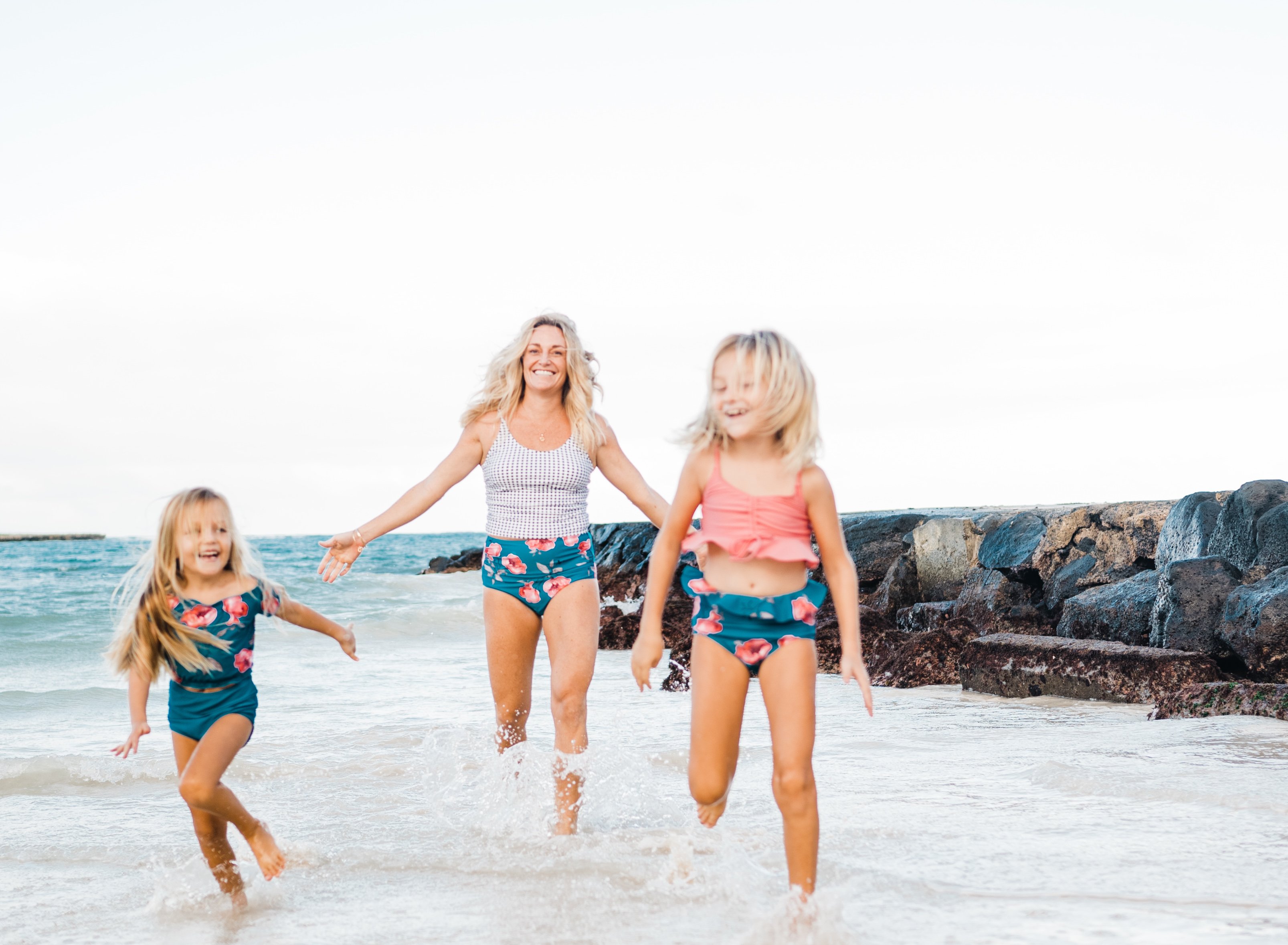 The answer to this question depends on how frequently you use your suit and what you do when you wear it.
If you wear your suit for high-energy activities like swimming, surfing, or beach volleyball, you should plan to wash it after every use. Swimsuits contain spandex and other stretchy fabrics that can start to break down when exposed to perspiration, sunscreen, and chlorine.
If you wear your suit for sunbathing and the occasional quick dip to cool off, you can get away with just a quick freshwater rinse after use. Rinsing with freshwater is important, whether you've been dipping in salt water or pool water. Both salt and chlorine are corrosive and can break down fabric if left sitting for too long.
How to Wash Swimsuits by Hand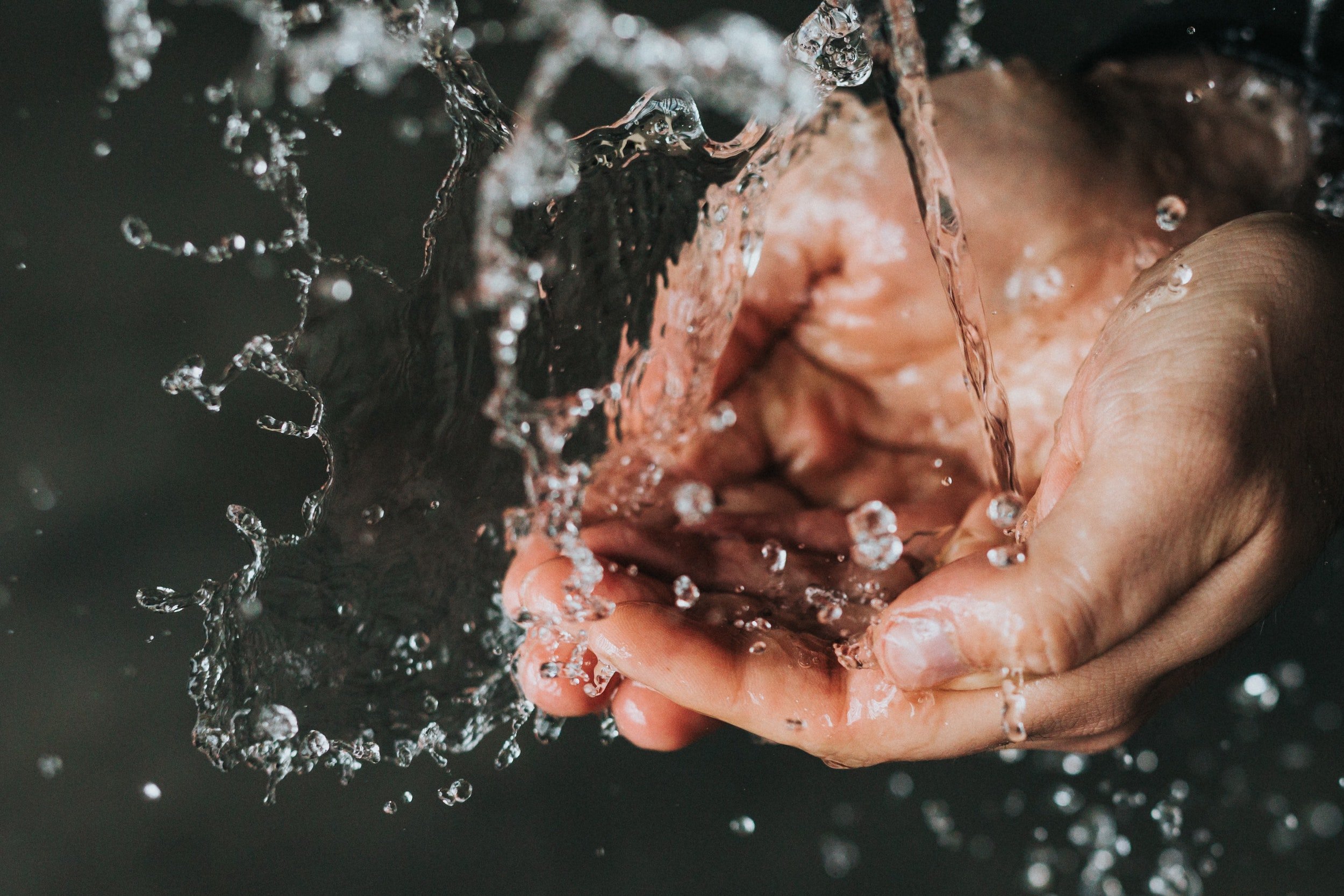 We recommend always washing and drying your suit by hand. It may sound like more work, but it's a very quick and easy process. If you must use a machine, put the suit into a mesh laundry bag as you would use for your other delicates, and use the delicate cycle.
1. Rinse Your Suit
This is the most important step in the wash process, and depending on your activity level, it might be the only thing you need to do. It's a good idea to try and do this after every time you wear your suit.
Always use cool tap water. Gently massage the suit to loosen dirt, sand, salt, and body oils. If you have time, fill a sink or bucket and allow the suit to soak for up to 30 minutes. Don't scrunch or twist the suit too hard—doing so can over-stretch the fabric.
2. Wash With Mild Detergent or Baking Soda
Once you've rinsed your suit, fill a sink or bucket about halfway with cool, freshwater, and add 1tsp or less of a mild liquid detergent. We recommend Arm & Hammer Sensitive-Skin Dye-Free Laundry Detergent. If you previously filled the sink to soak the suit, drain and refresh the water for this step.
Gently massage the suit again to lather the detergent and remove additional dirt, etc. Dunk it a few times and swish it around to make sure everything comes out. Avoid bleaching your swimsuit if you can—instead, opt for a spot-remover treatment like Spray and Wash or Tide.
3. Rinse Again
Rinse under running fresh water until every trace of detergent has rinsed out of the suit. It's important to get all the detergent out, as some people's skin is sensitive to detergent.
Once you've thoroughly rinsed, gently squeeze out excess water. Again, don't wring or scrunch the suit.
Drying Your Swimsuit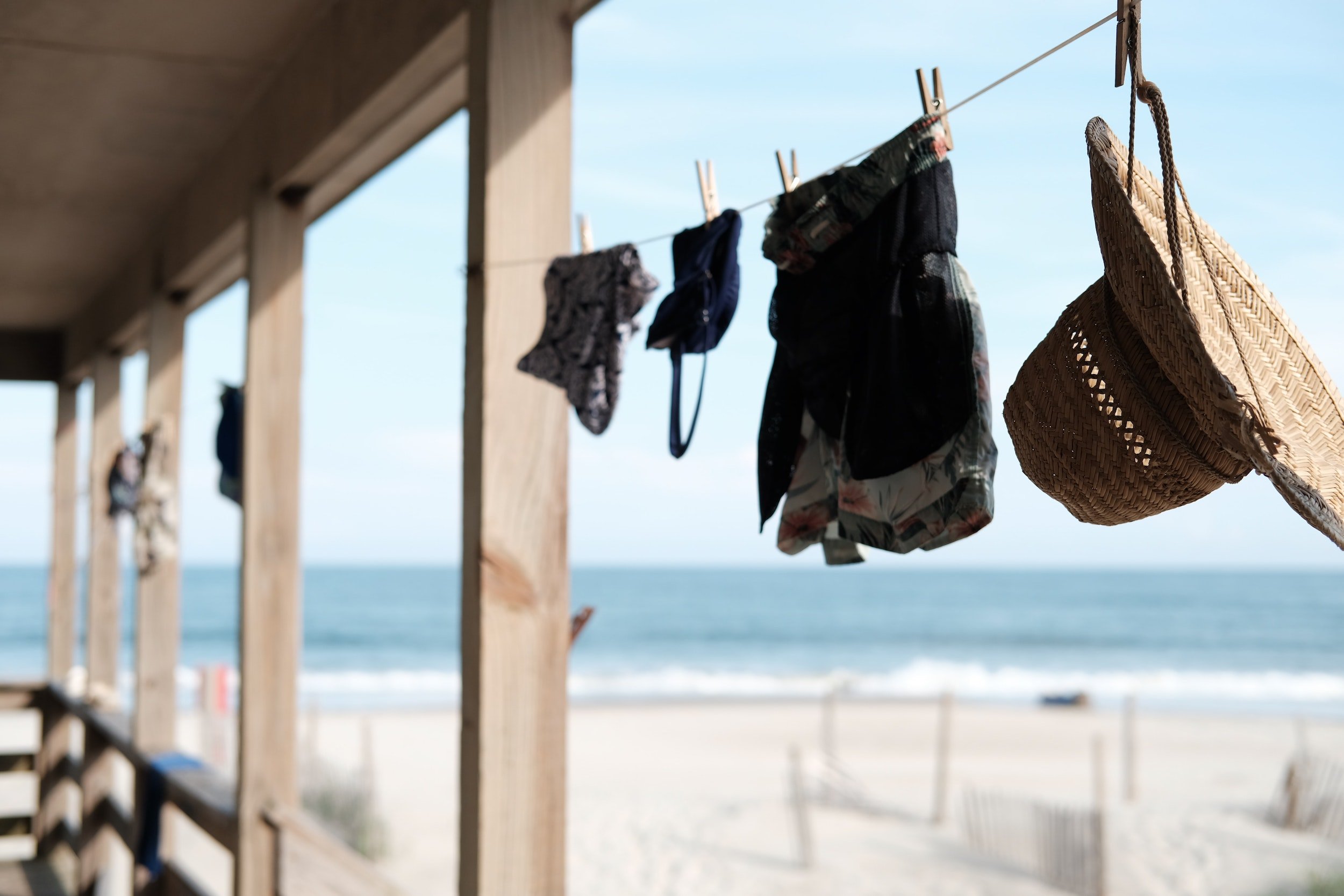 We recommend air-drying your swimsuit rather than using a dryer. If you must use a dryer, use a cool setting to avoid shrinkage, and don't put the suit in for too long.
Lay the suit flat somewhere out of direct sunlight. Your bathing suit gets enough exposure to UV rays when you're wearing it, so you want to minimize UV exposure whenever you can. Don't hang the suit to dry—doing so can stretch the fabric.
To speed up drying time, point a fan at the suit, or turn on a ceiling fan overhead. Never use a hair dryer or space heater to dry your suit.
Tips to Maximize Your Swimsuit's Lifespan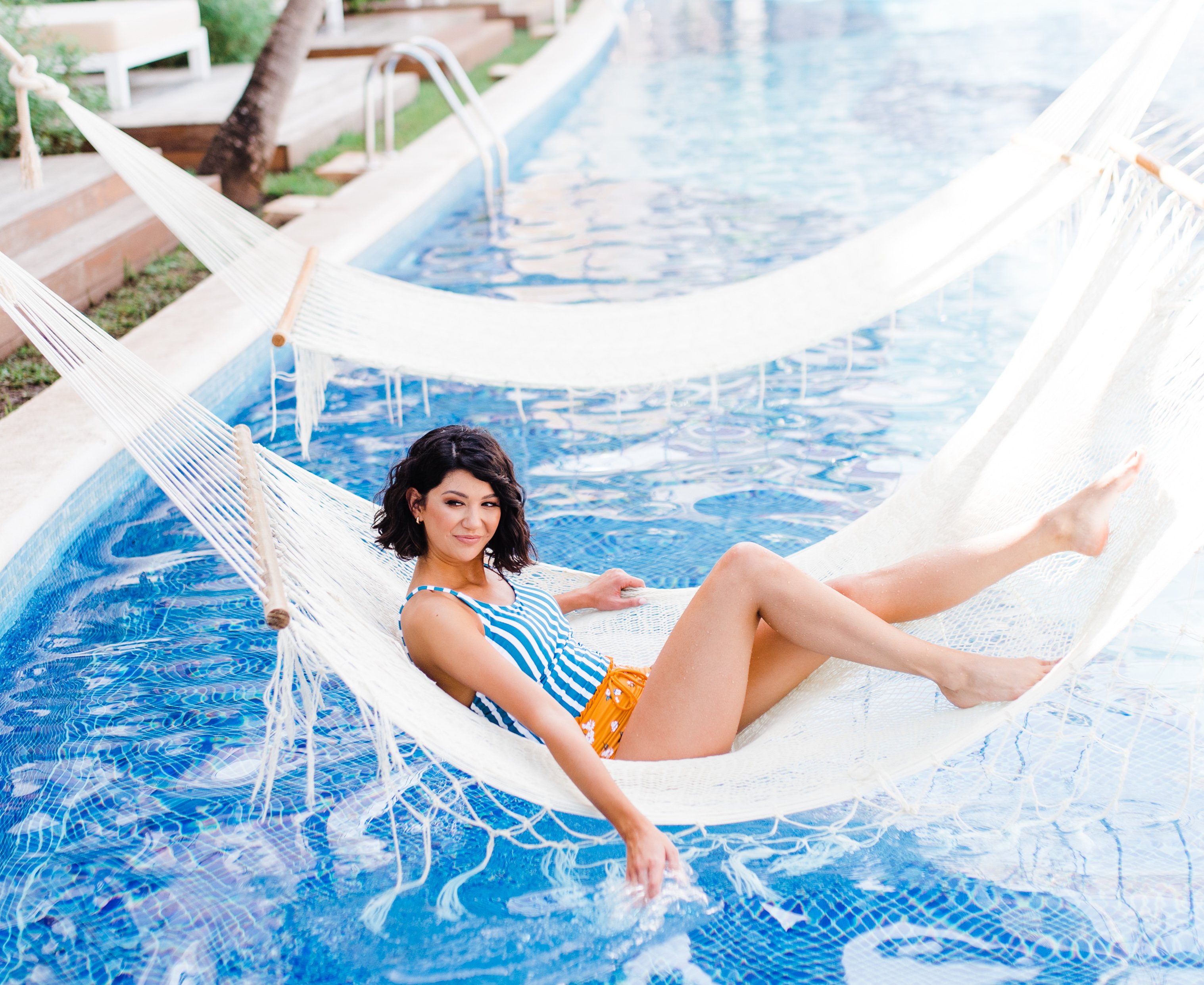 Now that we've talked about how to wash swimsuits, let's take a look at some ways to maximize your suit's lifespan. You can get years of use out of a swimsuit by following a few simple tips.
1. Rinse with fresh water after every use
Salt and chlorine are the two major swimsuit killers. Sunscreen, sweat, and body oils are close runners-up. Whether you're hanging poolside or at the beach, a quick freshwater rinse at the end of the day will go a long way in keeping your suit looking new.
2. Apply sunscreen at least 15 minutes before putting on your suit
Give your sunscreen a chance to soak in before you put on your swimsuit. Sunscreen grease is tough to rinse out and can break down fibers. This is particularly important if you have a white or light-colored suit—yellow sunscreen streaks are not cute!
3. Don't wear a new suit in the hot tub
Hot tubs are super tough on swimsuits. The extremely high heat, combined with a cocktail of chemicals (not to mention other people's sweat and body oils) will fade your suit very quickly. We recommend having a backup suit for the tub.
4. Store your suit properly
When it comes time to put your suit away, wash it first and make sure it's 100% dry before you store it. Don't hang it up—hanging can stretch out the material. Instead, we recommend keeping it in a mesh bag in a drawer with your other delicates.
Never store your suit in a plastic bag. If the suit isn't completely dry when it goes away, wrapping it in plastic creates a breeding ground for mildew and bacteria. Keep your suit somewhere well-ventilated, out of direct sunlight.
5. Minimize UV exposure
This isn't just good advice for your suit—it's good advice for your skin too! We're sure we don't have to tell you the dangers of prolonged sun exposure. Even with sunscreen on, damage from UV rays can lead to skin problems down the road. UV rays also break down swimsuit fibers and exacerbate the effects of chlorine and salt damage.
Take breaks from the sun as often as you can. Bring along a beach umbrella, or choose a poolside spot with a cabana. Cover up with a t-shirt or a cute wrap for part of the day.
Final Word
There's nothing super complicated about how to wash swimsuits—it just takes a little bit of regular care and maintenance! Just rinse your suit with fresh water after every use and try to wash with detergent after every few uses, or after an intense day of activity.
Taking the time to properly care for your swimsuit will keep your suit looking like a million bucks for years to come.