Written By
Lizzie Shipton
We all want what's best for our kids (and ourselves!) These days, with so much conflicting information out there, it can be difficult to know what the best thing is. Blogs by unqualified individuals spread misinformation, and sifting through all that information to find the truth can be challenging.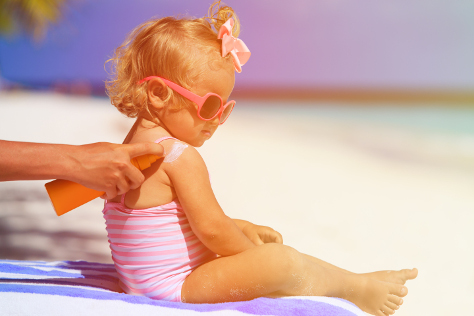 One of the biggest debates out there when it comes to protecting our kids during summer is what type of sunscreen is best. After concerns arose in 2021 about Johnson & Johnson and Neutrogena products that were contaminated with benzene (a known carcinogen), many people started looking for alternatives to chemical sunscreens.
One place many have turned to find those alternatives is in homemade sunscreen recipes. And there are a lot of recipes out there. Before you dive in and start mixing your own natural sunscreen recipe, however, it is important to understand the risks associated with making your own homemade sunscreen.
What Goes into a Natural Sunscreen Recipe?
A typical natural sunscreen recipe you find online will contain an ingredient list similar to the following:
Coconut oil (or some other oil like carrot seed oil, olive oil, or avocado oil)
Zinc oxide or non nano zinc oxide powder
Shea butter or coco butter
Essential oils or citrus essential oils for scent
Coconut Oil
Some homemade sunscreen recipes claim that coconut oil and carrot seed oil provide SPF protection. This is true - however, the amount of protection they provide is nowhere near enough to keep you from getting a sunburn and will not protect against skin cancer.
Coconut oil has an SPF of 1-7. Carrot seed oil has no known SPF. Other essential oils like lavender essential oils or almond oil have similar SPF levels to coconut oil. Ingredients like shea butter contain no known levels of SPF protection.
Zinc Oxide
The big player in this homemade sunscreen recipe is the zinc oxide powder. Zinc oxide provides broad spectrum protection from both UVA and UVB rays. Zinc oxide is a physical sun barrier, rather than a chemical one. That means that it is literally the zinc oxide particles lying on your skin that reflect UV rays.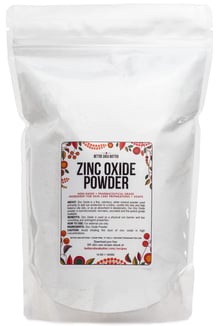 Sounds great, right? There are tons of all-natural sunscreens out there that rely on zinc oxide as their primary ingredient. The problem with using it in a homemade sunscreen recipe is that it you can't guarantee its efficacy.
The powder has a tendency to clump and doesn't always distribute evenly on the skin when prepared at home. In order to fully protect against skin cancer, all of your exposed skin must be covered by the zinc oxide.
The other thing to remember about non-nano zinc oxide is that you need a concentration of at least 20% and no more than 25% to be effective and safe. No matter how much of a DIY whiz you are, you will never be able to accurately measure the percentage of zinc oxide in your natural sunscreen recipe.
A Note About Sunscreen and Coral Reefs
Nano zinc oxide particles are known to be damaging to marine life. Nano-sized zinc oxide particles cause coral bleaching at high concentrations, and can be toxic to fish and other sea life when ingested. That's not to say that chemical sunscreens are any better for the environment - there are many other chemicals that pose risks to the ocean.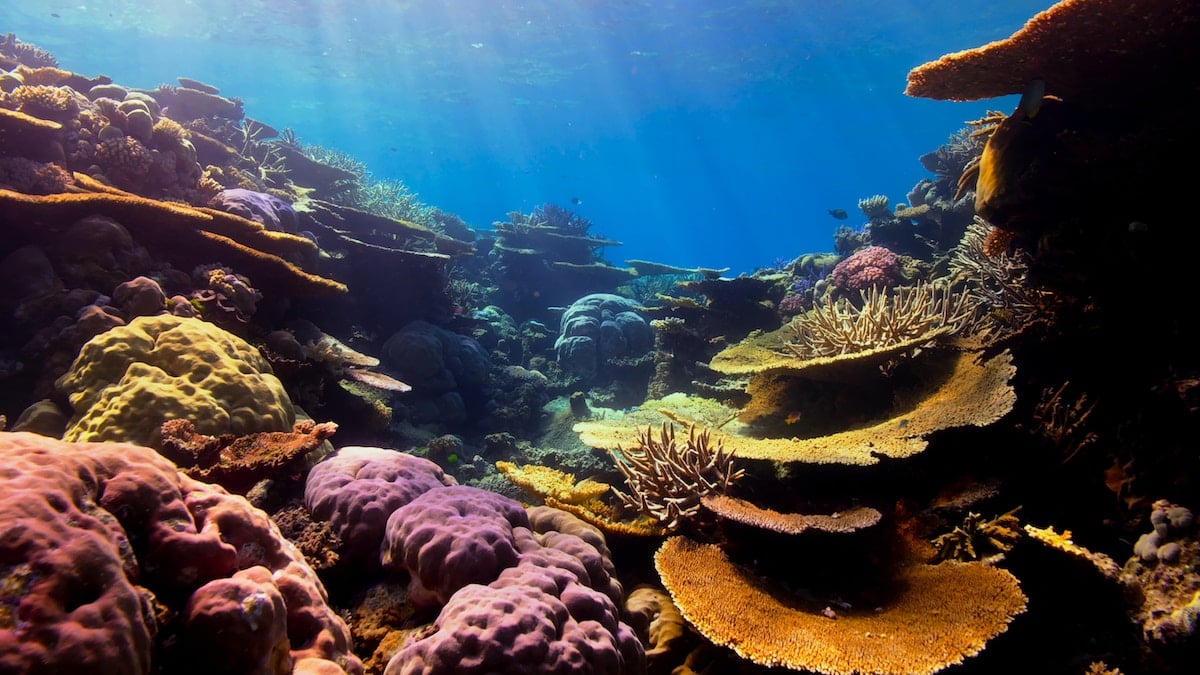 At this time, it is generally assumed by most in the scientific community that non-nano zinc oxide particles are safest for environment. When looking for a natural sunscreen recipe or natural sunscreen recipe alternative, look for non-nano zinc oxide.
Testing
The other thing this natural sunscreen recipe is missing is rigorous testing. Natural homemade sunscreen is not regulated. There have been no clinical studies to prove its effectiveness or to evaluate the skin cancer risk of using it.
When choosing a sunscreen, dermatologists recommend an SPF of at least 30 to protect exposed skin. How confident are you that your homemade sunscreen recipe has an SPF of 30? How will you know for sure?
A Better Alternative to a Natural Sunscreen Recipe
Rather than relying on unregulated homemade sunscreen recipes, we recommend looking for mineral based sunscreens that use zinc oxide or titanium dioxide. They will be rigorously tested and regulated and are more guaranteed to provide adequate protection for your skin.
Here are some of our favorite alternatives to homemade sunscreen.
Covering Up
The best sun protection is wearing sun protective clothing. No sunscreen recipe can compete with the physical barriers of long sleeves, sunglasses, and a big hat. If you're concerned about the ingredients in store-bought sunscreens, consider buying long-sleeve swimsuits for you and your kids.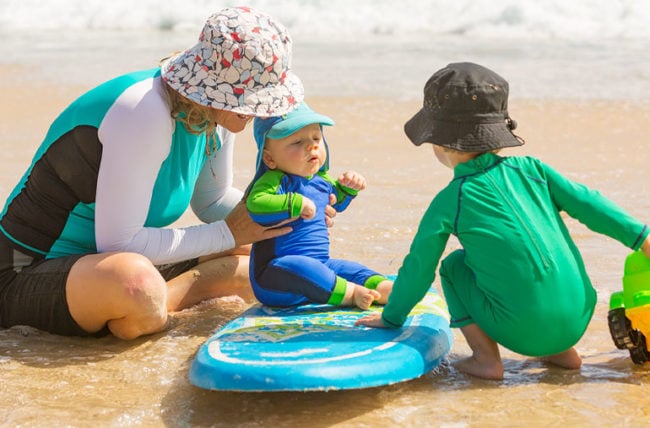 Two Peas Organics SPF 30 Mineral Sun Protection
Two Peas mineral based sunscreens are certified organic, reef-safe, waterproof, and unscented. They're free from PABA, paraben, phthalate, BPA, oxybenzone, and avobenzone. They offer broad spectrum sun protection that provides protection from UVA and UVB rays.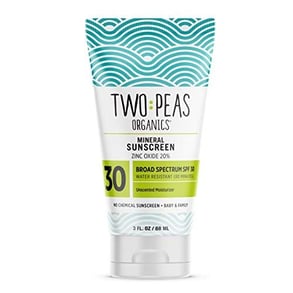 Blue Lizard Sensitive SPF 50 Mineral Sunscreen
Blue Lizard is one of the best known names in natural sun protection, and for good reason. They've been trusted by dermatologists for over 20 years to provide all-natural sun protection. Their sensitive skin formula is perfect for baby's delicate skin.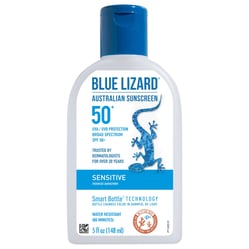 Babo Botanicals Sheer Mineral Sunscreen
One of the biggest complaints people have about using zinc oxide-based sunscreens is the white layer it tends to leave on the skin and swimsuits. Babo Botanicals sheer mineral sunscreen is lightweight enough to leave less of that white layer and wash easily out of swimsuits. It is certified cruelty-free, and is climate-pledge friendly on Amazon.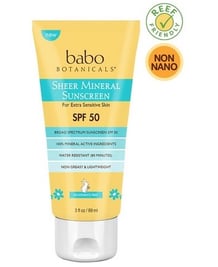 Leave Sun Protection to the Pros
We completely understand wanting to protect your kids from potentially harmful chemicals. However, the skin cancer risk associated with using a homemade natural sunscreen recipe is simply too high for us to, in good conscience, recommend it.
Instead, opt to cover up with long sleeves and protective clothing, or look for a natural mineral sunscreen that uses zinc oxide or titanium dioxide instead of harmful chemicals.
Natural Sunscreen FAQs
Which natural ingredient is best for sun protection?
The only natural ingredients that provide adequate sun protection are zinc oxide and titanium dioxide. If you are planning to make your own natural homemade sunscreen, you must include one of these ingredients. We do not, however, recommend making your own sunscreen. Instead, look for a natural sunscreen brand that uses zinc oxide for sun protection.
Can you make natural SPF?
No. You cannot make natural SPF. There are certain places in which SPF occurs naturally - zinc oxide, for example, or coconut oil. However, the amount of SPF contained in coconut oil is too low to provide adequate protection from skin cancer, and zinc oxide use is best left to the professionals.
Is coconut oil considered a sunscreen?
Absolutely not. Coconut oil provides limited SPF and will not protect your skin from harmful UVA and UVB rays.