Written By
Lizzie Shipton
Summer is winding down and the weather is cooling off, but that doesn't mean you have to stop enjoying quality time with your little ones. There are tons of easy crafts, outdoor adventures, and other fall activities for 1 year olds and toddlers that you can continue to share with your kids well after Labor Day.
The most important thing to keep in mind when coming up with fall activities for toddlers is that they should be safe for kids who still tend to try and put everything in their mouths. They should also be easy for you, and above all, fun!
The list of ideas we've put together below are simple, low-cost, and won't take you a ton of time to set up. They're safe for tiny tots and can also be enjoyed by older siblings.
10 Creative Fall Activities for Toddlers
These activities are great for introducing your little ones to the shapes and colors of fall. Get your older kids involved by having them help you make or set up the fall activities for 1 year olds. Older kids can also help younger siblings explore sensory items and outdoor spaces.
Fall-Themed Sensory Items
Sensory bags, boxes, and bottles are easy to make and super safe for little hands and mouths. Very young children will do best with sealed bottles and bags, while older kids can safely explore items in a box.
Bags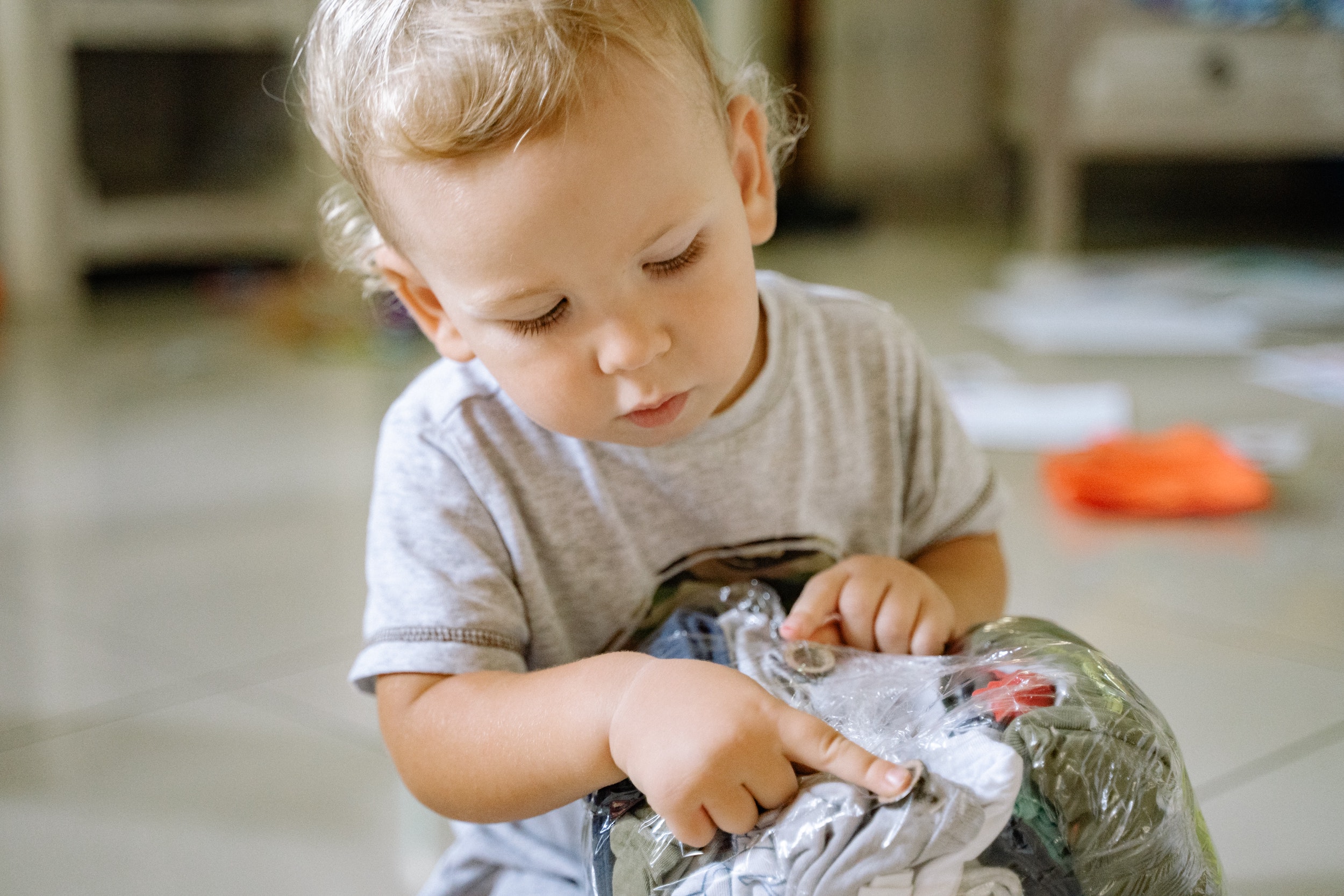 Fill a Ziploc with seeds, leaves, paint, and other texturally interesting items to let your 1-year-old or toddler explore the colors and textures of fall safely and without making a mess. Some fall things that work really well in a sensory bag include pumpkin puree, dried leaves, cut-out fall shapes like turkeys and scarecrows, and fall-colored glitter.
Make sure the bag is well sealed and strong enough that little fingers and teeth can't tear through it.
Bottles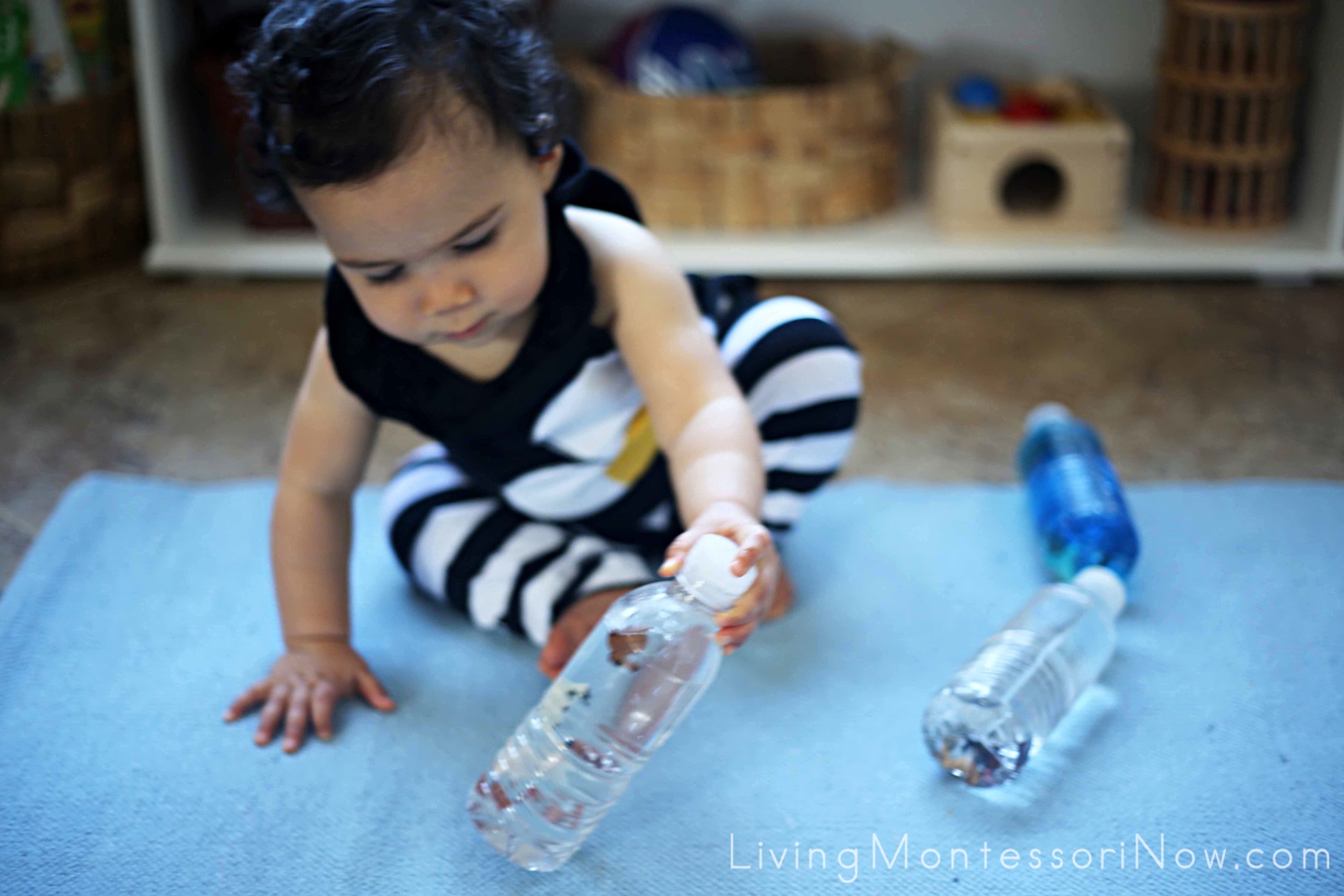 Sensory bottles are less texturally interesting, but they are great for helping young children to develop visual tracking skills. Fill a bottle two-thirds of the way full with a viscous liquid like clear glue or soap. Add bright, visually appealing items like glitter, fall shapes, or leaves. You can also add items that might produce an interesting sound.
Show your child that shaking or tipping the bottle causes the items to move. As with sensory bags, always make sure the bottle is well sealed. You may even want to put some glue around the lid to prevent spills.
Baskets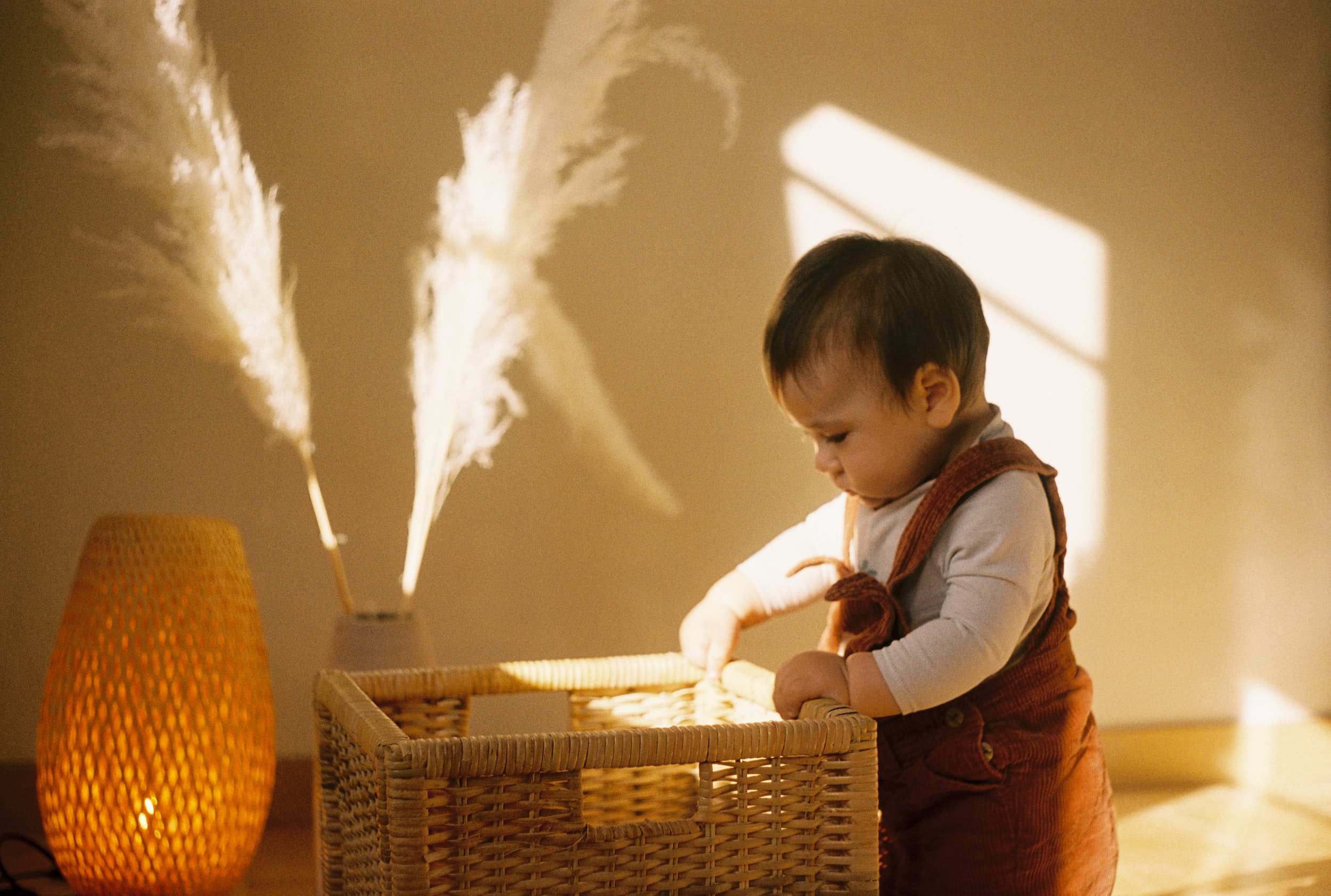 Older toddlers will enjoy exploring items in a box or basket. Just make sure the items are safe for them to handle or put into their mouths. To get older kids involved, have them help you collect items for the basket from around the yard or during a hike.
Bins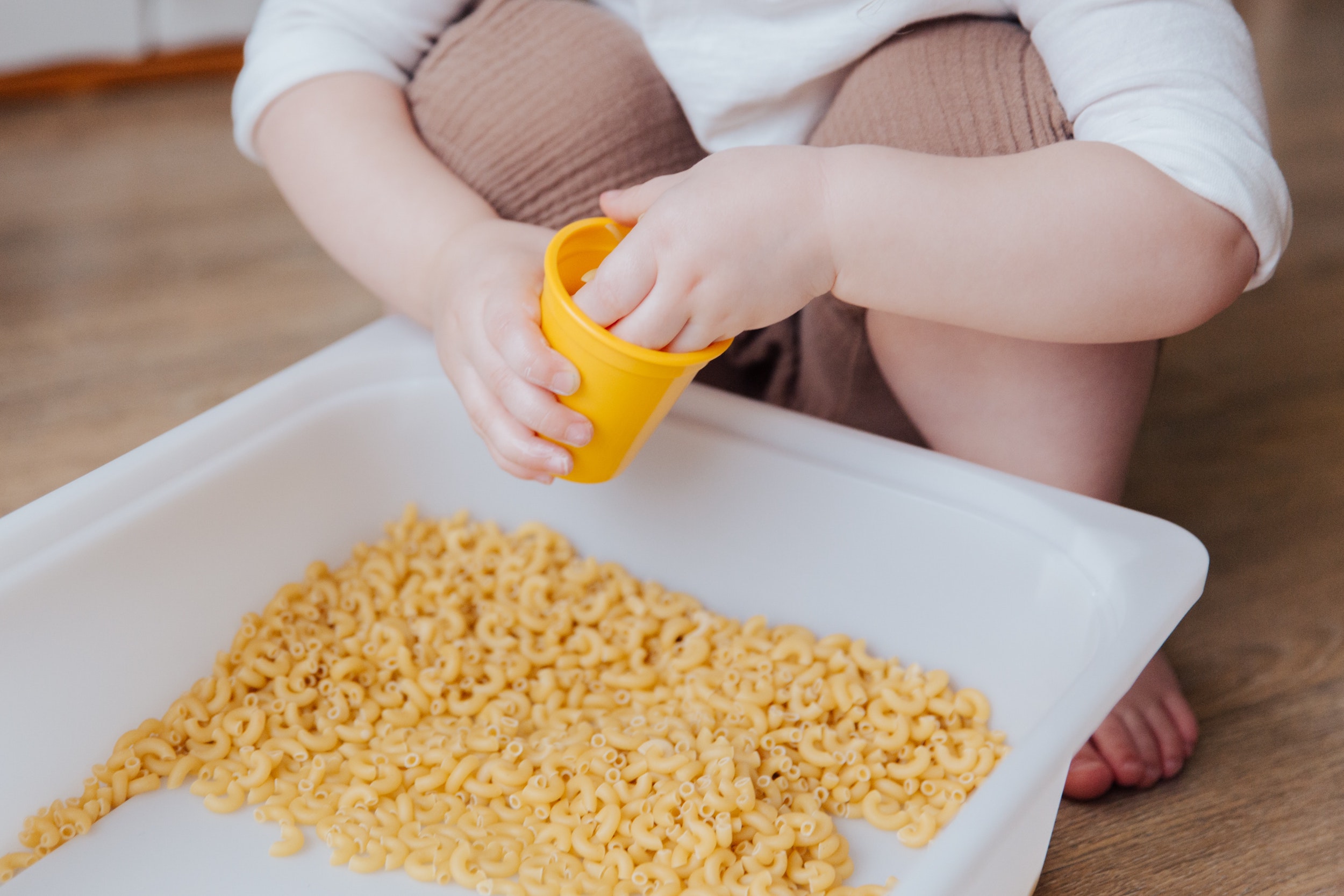 Sensory bins are fun and safe for kids of all ages, as long as the ingredients used to make them are edible-safe. Some of our favorite fall-themed sensory bins include dry oatmeal, apples, cheerios, fake or real leaves, cinnamon sticks, and small pumpkins or gourds.
Hiking
Hiking is one of the best fall activities for toddlers! It's free and requires no additional setup. The leaves are changing, the weather is changing, animal behavior is changing: put simply, there's a lot to teach your little one about the world during this time of year.
Take a walk around the neighborhood and point out the new colors. You can also collect leaves for a collage or sensory box project. Feeling ambitious? Take a day trip out to a local park or forest or turn your hike into a scavenger hunt. Just make sure to bring plenty of snacks and water!
Water Activities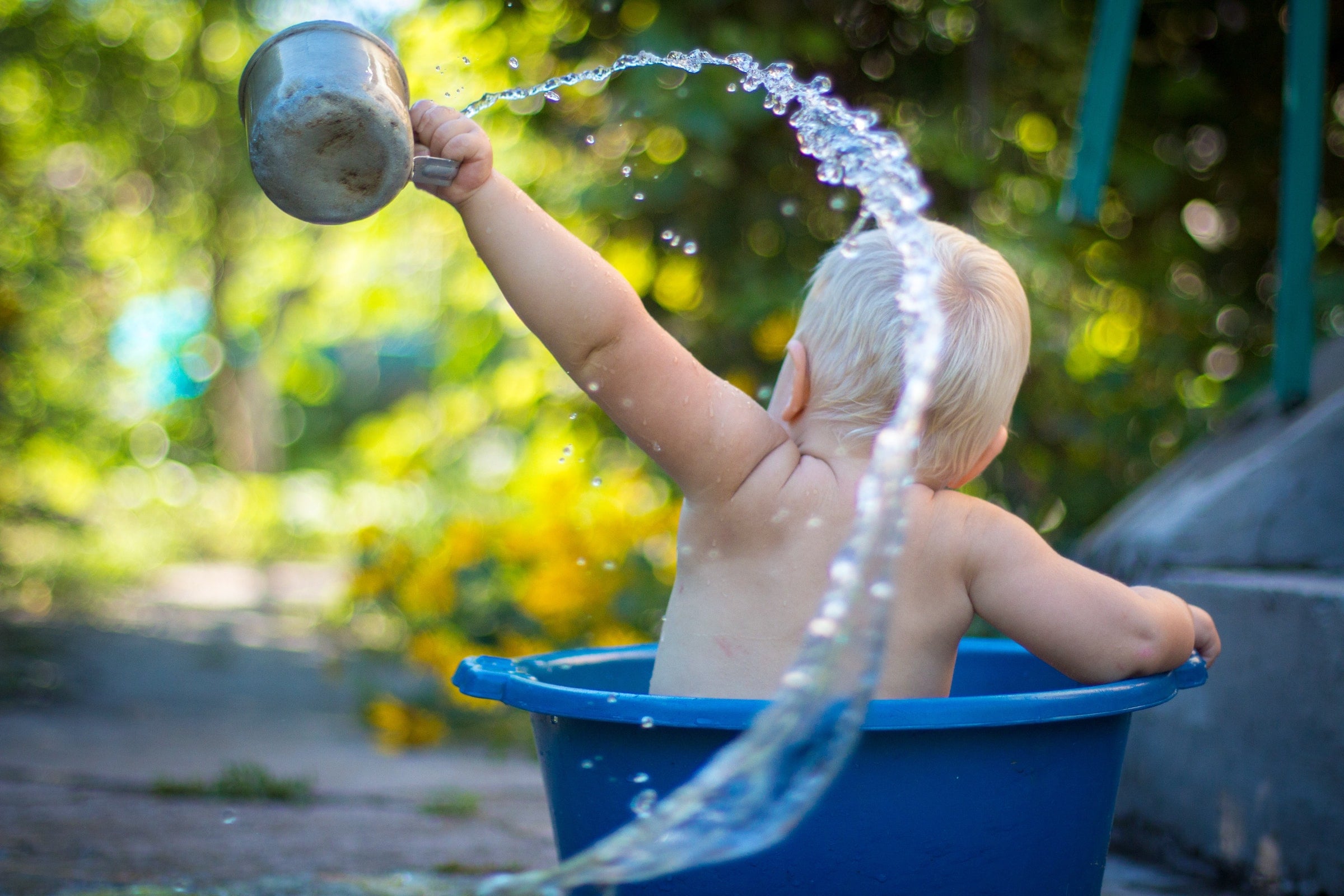 Just because summer is over, doesn't mean the sprinklers and swimsuits have to go away! Many places in the US experience long summers and hot falls. If you're lucky enough to live somewhere where summer weather continues into the fall, take advantage of every sunny day you can get!
If you don't—take the water fun inside! Who says you can't wear a swimsuit in the shower or bathtub? Make bathtime a learning experience with sensory bags or bottles, or find colorful, fall-themed bath toys to bring the outside fall colors inside. Glow lights and plastic spiders turn bathtime into a spooky Halloween adventure!
Scavenger Hunts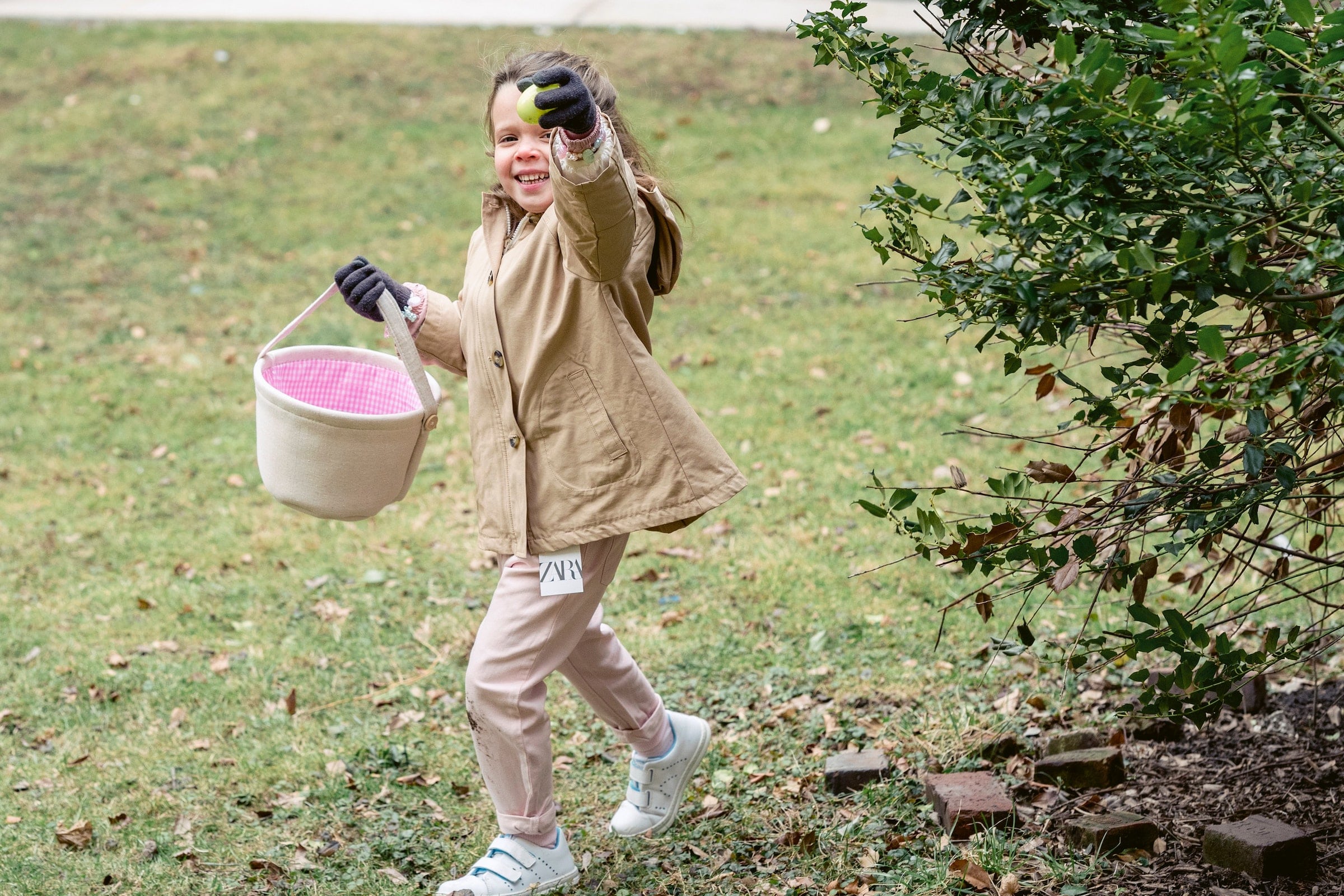 You can set up a fall scavenger hunt inside your house or in the backyard—or, if you're feeling daring, set it up around the neighborhood or on a favorite hiking trail! This printable fall scavenger hunt will encourage your kids to get outside and explore the world during this special time of year. It includes pictures and words so little kids and big kids can enjoy it together.
Fall Art Projects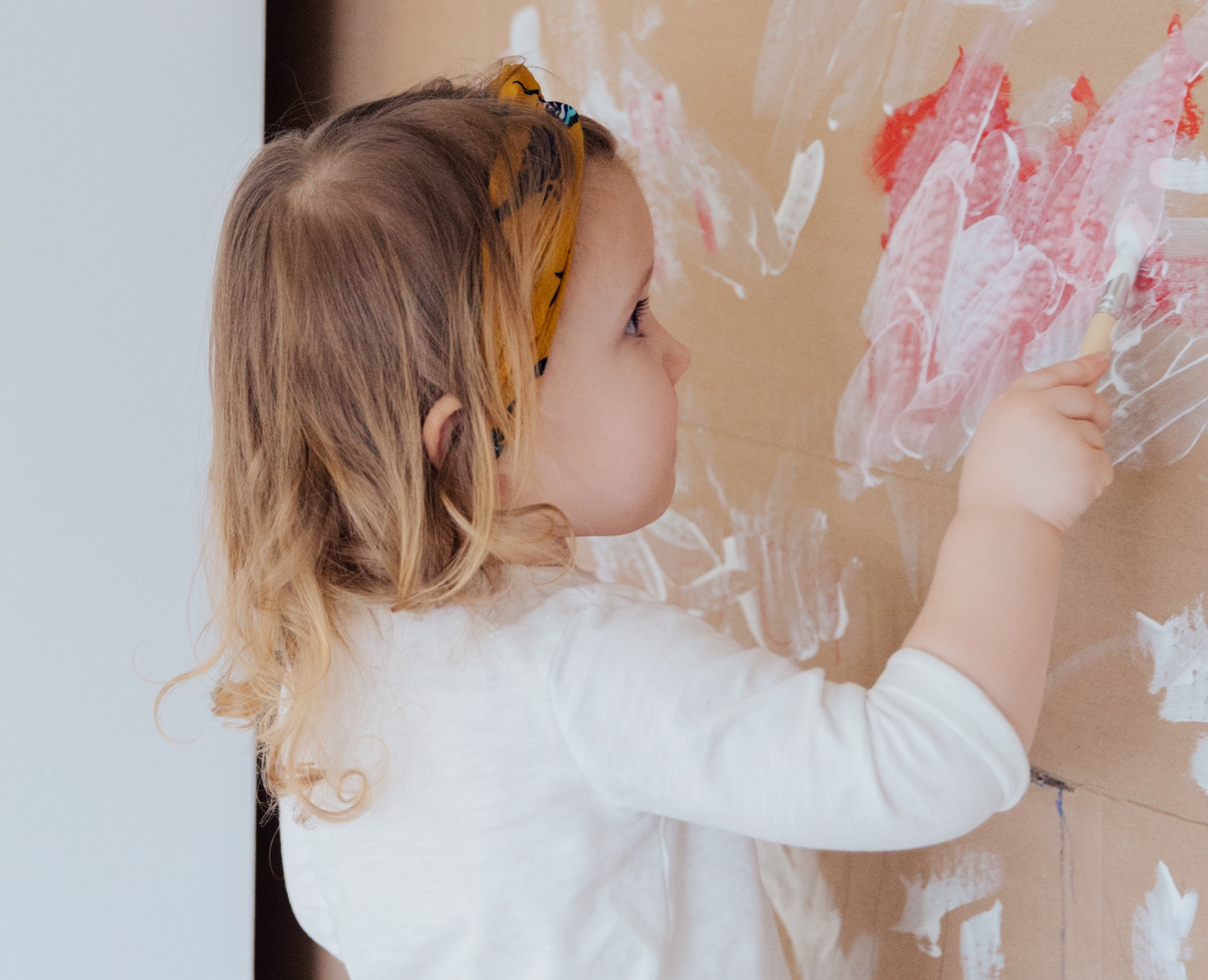 The bold, beautiful colors of fall are a wonderful inspiration for art projects. Use the leaves and other items you collect during your hikes or scavenger hunts to make beautiful, fall-colored collages.
Other fun fall painting ideas are handprint turkeys or leaves, painted pumpkins, or leaf stencils. You can also make fall crafts like Jello-O monster eyeballs, edible playdough, or collages made from edible-safe scented items like cinnamon sticks, apple Cheerios, or nuts.
Fall Baking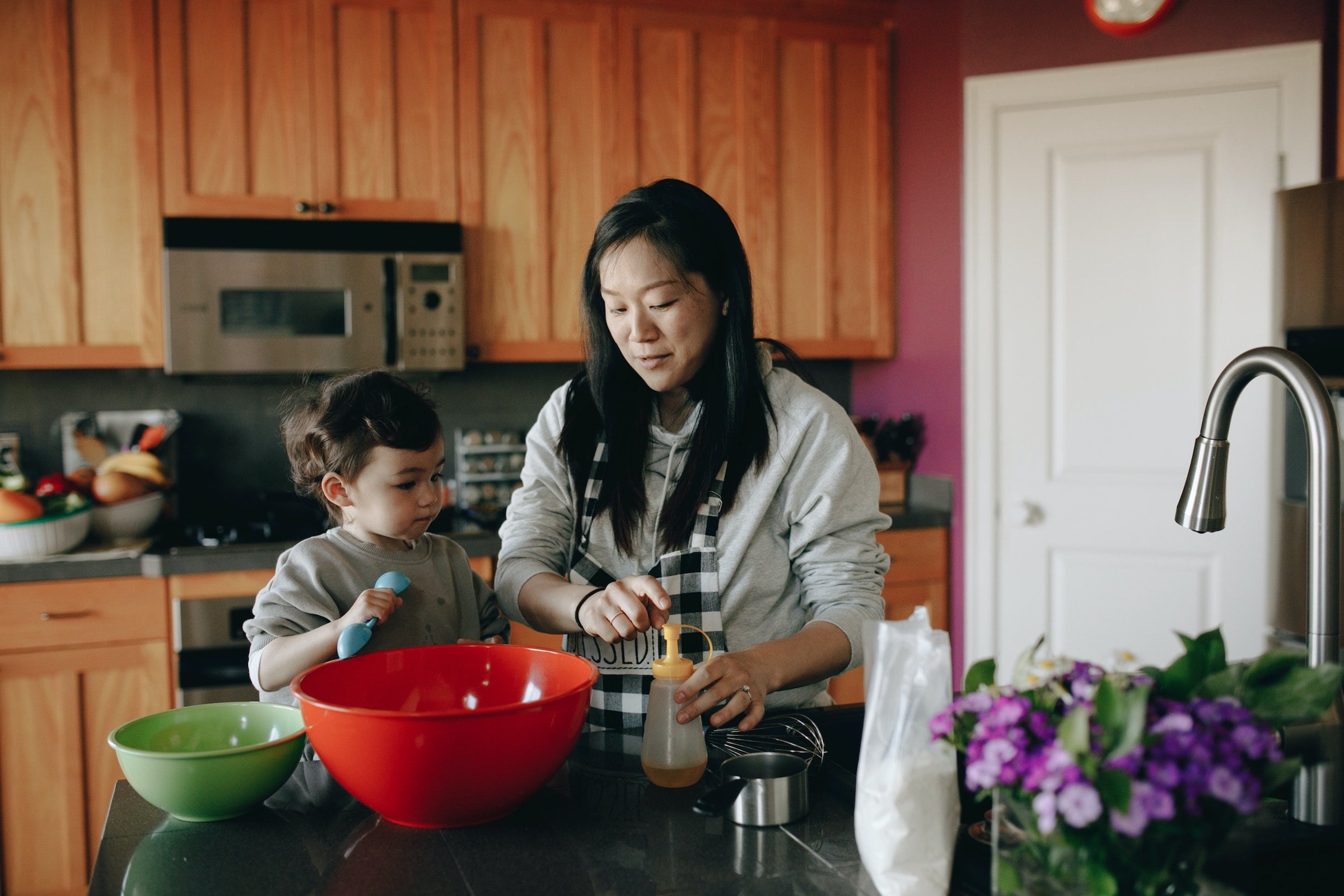 Fall is the best time of year for baking. Cookies, pies, holiday treats—the list goes on! Get your little ones involved by letting them help you stir, add ingredients, or taste test. Getting your kids involved in food preparation and cooking early on is a great way to build crucial life skills. You could even buy matching fall aprons to make it a special weekly occurrence.
Some of our favorite fall treats include chocolate chip cookies, cinnamon snickerdoodles, granola, pumpkin muffins, and apple cinnamon french toast.
Fall-Themed Saltdough Keepsakes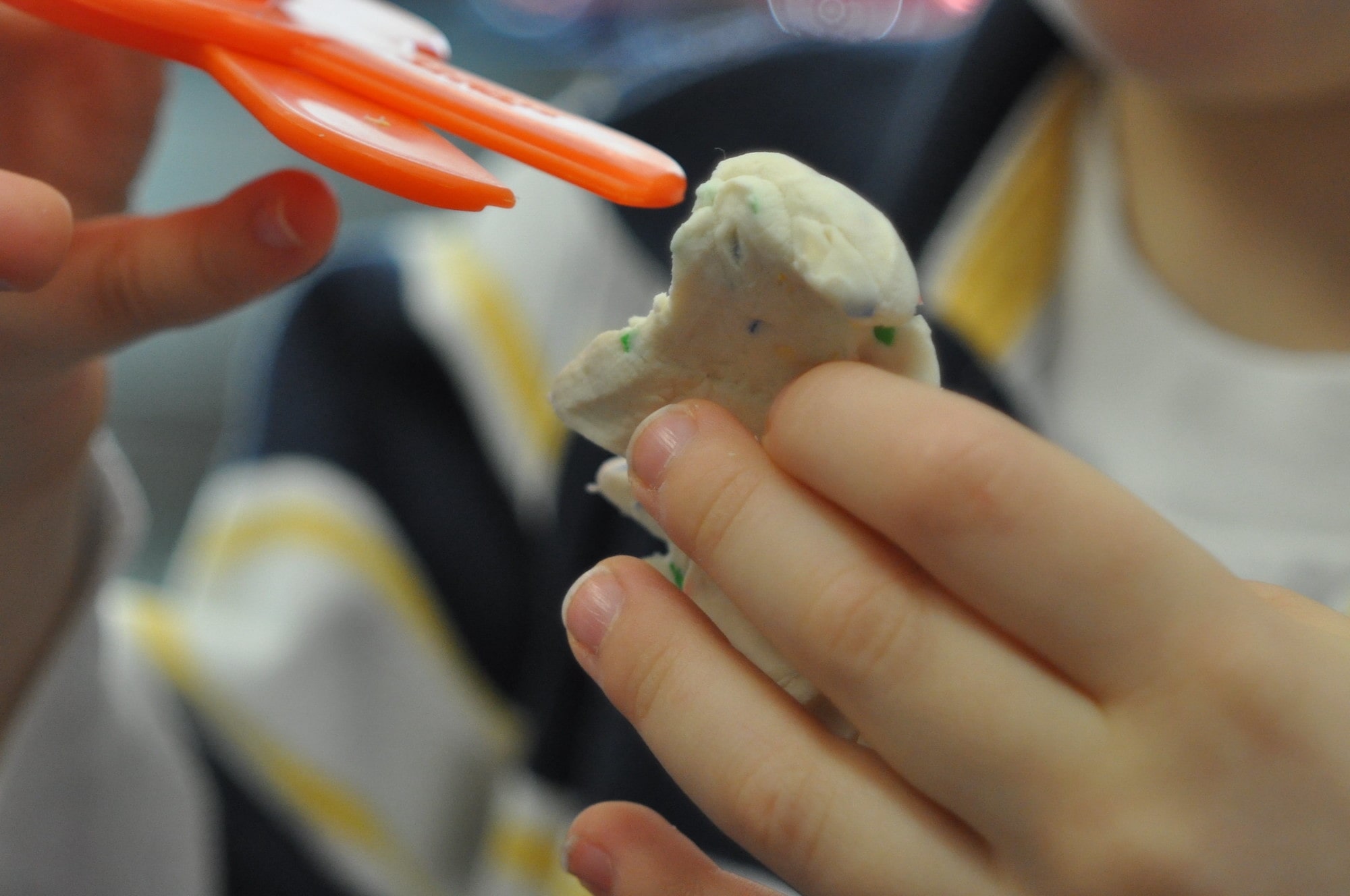 Saltdough is an edible-safe, easy-to-make dough that dries hard and can be used to make keepsakes. It requires just three ingredients: salt, flour, and water, and is ready in less than thirty minutes.
Older kids can get involved in making the dough, and will learn a whole slew of useful skills in doing so, including measuring ingredients, basic math, and fine motor skills. Young kids will be able to safely play with the resulting dough, and kids of all ages will enjoy creating fall shapes like pumpkins, leaves and turkeys.
The best part? When they dry, the keepsakes can be turned into holiday ornaments or gifts for friends and family.
Summing It Up
Fall activities for 1 year olds are great for introducing your little ones to the shapes, colors, and textures of fall. They are also a fun way to involve older kids in their siblings' developments. Combine some of these activities for a full day of fall-themed fun: for example, gathering leaves during a hike to make a collage, or creating a sensory bottle to use during bathtime.
What are some of your favorite autumn activities? We'd love to hear about them!