Written By
Lizzie Shipton
Mother's Day is coming up fast, but it's not too late to shop for that singular, special lady in your life. Beach lovers are already preparing for fun in the sun, so if your mom is a beach lover, why not spoil her with a beautiful beach gift she'll love all summer?
We've put together this list of 10 of the best beach gifts that are sure to make a splash with any ocean-minded mom. From practical beach gifts to beauty products to gifts with beachy vibes, this list is packed with so many amazing items, we challenge you
not
to find the perfect gift idea!
Yeti Cooler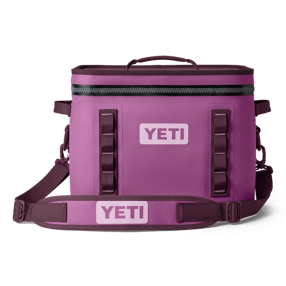 If you can afford to spring for one top-of-the-line Mother's Day present this year, make it this one. The Yeti cooler is the hottest new beach lover gifts, and the best way to tote your drinks and snacks - whether it be to the beach, pool, camping, or just hanging in the backyard
The Yeti cooler is robust and well-designed, with a zip closure, flip-top lid, and thick, padded carrying strap for easy carrying. It's soft and small enough to take anywhere, keeps drinks cool for up to eight hours, and comes in a range of beautiful colors. Not only that, if you're looking for personalized beach gifts for Mom, Yeti offers personalization on all their products.
Brumate Champagne Flute & Wine Glasses
No beach vacation or beach trip would be complete without a cold drink, and Brümate makes some of the best drink holders and carriers. If you're celebrating Mother's Day, you're almost certainly going to want champagne or wine, and Brümate's stylish designs make toting bevies to beach brunches easy and fun.
These insulated wine glasses and flutes aren't just tough and practical - they're beautiful too. With stylish designs and fun, funky colors, you're almost certain to find a great gift idea from among Brümate's range of amazing gifts.
Modest But Chic Swimsuit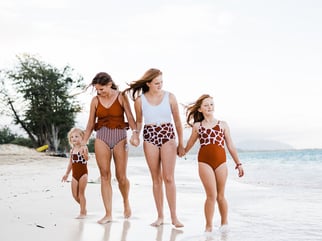 Buying a swimsuit for anyone can be a gamble. But if you know a mom in your life that's looking for a new beach look, a modest swim suit is a safe (and fun) bet. Another perk of modest swimwear is that it's multi-functional–bathing suit tops can be worn as athleisure tank tops.
You can even go the extra mile and opt for mix n' matching suits! Get really bold on the beach this summer and have the whole family matching!
Hydro Flask Water Bottle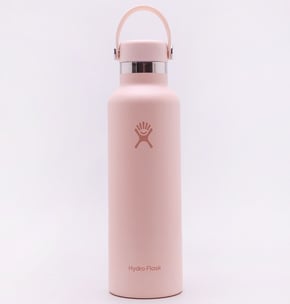 Don't forget to hydrate! Long days in the sun (especially if you're adding wine or champagne to the mix) means lots of water. Show Mom you care by keeping her water cool and refreshing with one of the best water bottles around and one of our personal favorite beach gifts for mom.
Thermoses are great beach gifts that can be used year-round. Hydroflask thermoses hold their internal temperature all day long, so your mom won't only use this during the summer. She can use it for hot soups and beverages during the winter too!
Long-Sleeved Cover Up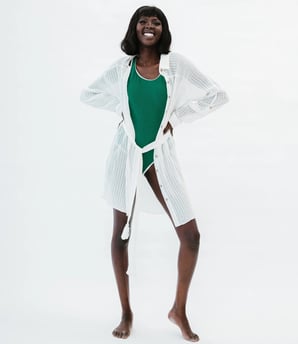 Speaking of long days in the sun - a sunny day means lots of exposure to harmful UV rays, and while we love soaking up Vitamin D as much as the next gal, we also like to keep our skin protected.
Beach lovers will love this lightweight, long-sleeved belted cover-up as a stylish way to keep those harmful rays from damaging their skin. One of the best beach gifts for mom if you want to show her you care about her health. Pair with matching swimsuits for a fun girls-day-out vibe!
Canvas Beach Bag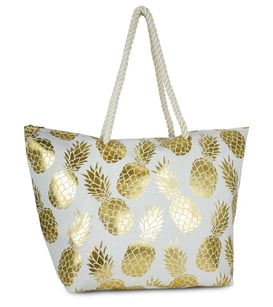 Any beach-loving mom needs a stylish beach tote to keep her stuff organized, and a funky summer print shows off some colorful, beachy vibes. This beach bag is sturdy but beautiful, with an ultra-durable bottom and straps that last for years.
The bag is also machine washable and sand-repellent, so your mom won't be stuck with a lot of difficult maintenance. Looking for a fun way to wrap your gifts this year? Why not stuff a few of your best beach gifts into this tote?
Sand Cloud Beach Towel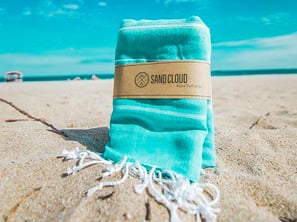 The Sand Cloud beach towel is the perfect gift for moms who hate sand. And let's face it: don't we all kind of hate sand a little bit? It's fine on the beach, but we don't want it in the beach house or car.
The Sand Cloud beach towel is quick-drying and sand-repellent. It's also incredibly light and can double as a wrap or cover-up. It comes in a range of prints and colors to satisfy any ocean-loving mom.
Tommy Bahama Beach Chair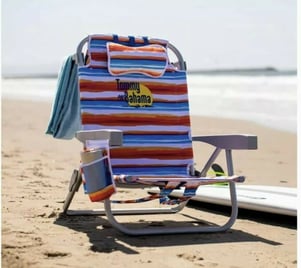 A practical gift for beach bums (no pun intended!), this beach chair is the ideal gift for beach moms, campers, and backyard BBQers. It's comfy, lightweight, and folds up small enough to pack easily in a trunk, plus the backpack straps make it easy to carry anywhere.
It comes in a range of colors, with a removable/adjustable headrest, cup holder, and hook for hanging up your beach towel to keep it out of the sand. Pair it with a portable snack table like this one from Uncommon Goods, and you've got a winning combination of beach gifts for Mom's next beach vacation, or for an expecting mom who just needs to put her feet up!
Sand-Removing Beach Powder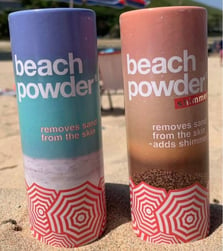 Remember when we said we like our sand to stay on the beach? We weren't kidding. We hate getting into a clean car with sand stuck to our feet and legs and tracking it into the house!
Who knew there was a product to help you keep sand where it belongs? This talc-free sand-removing powder applies easily and mess-free to loosen sand from skin so it brushes right off. It's one of the best beach gifts for moms who like a clean beach house!
Sea Glass Beach Bracelet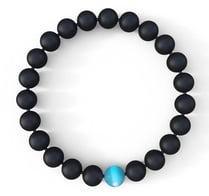 Looking for a gift for the beach lover in your life and also want to help the oceans? If your mom loves jewelry, spoil her with a beautiful sea glass bracelet.
Every sea glass beach bracelet sold by this company comes in eco-friendly packaging, and the company donates 10% of the profit from each item to ocean charities. Not just beautiful, these bracelets are the perfect gift for an ocean-loving mom.
Beach Theme Spa Gift Set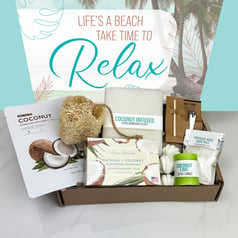 Your mom works hard - she deserves to treat herself now and then! And nothing says "I love you Mom" like a beach-theme spa gift set full of luxurious body wash, lotions, bath bombs, and items that mom can use to treat herself!
This gift basket includes a hydrating coconut face mask, coconut-scented tea candles, hibiscus rose bath salt, a nailcare set, and some beautiful soaps and scrubs. Whether on a faraway beach vacation or just hanging at home, any beach lover will relish the opportunity to soak their cares away with this beautiful spa gift set.
What Matters Most on Mother's Day
Don't forget: finding meaningful gifts for mom is wonderful, but at the end of the day, Mother's Day is all about showing mom you care. Personalized beach gifts and knick-knacks for beach lovers are great, but they're no replacement for a simple phone call or a few kind words.
Whether you're shopping for beach gifts or creating a hand-painted card, the most important thing is spending time with your mom and letting her know how much you appreciate all that she's done for you.