Written By
Lizzie Shipton
Winter is coming. Ned Stark knew it, and you know it too. But you have one option Ned Stark didn't have to help you combat those long winter months: vacation. Imagine how different Game of Thrones would have been if Ned Stark had a nice list of the best tropical islands for vacations. He would have been like, "Winter is coming…and I'ma be in the Bahamas. Peace out, Daenerys!"
In all seriousness, though, winter and spring are excellent times to get away from the cold and experience the amazing perks of island living. We've put together a list of our favorite tropical destinations for families to help you plan your next winter vacation or spring getaway.
Table of Contents
The Bahamas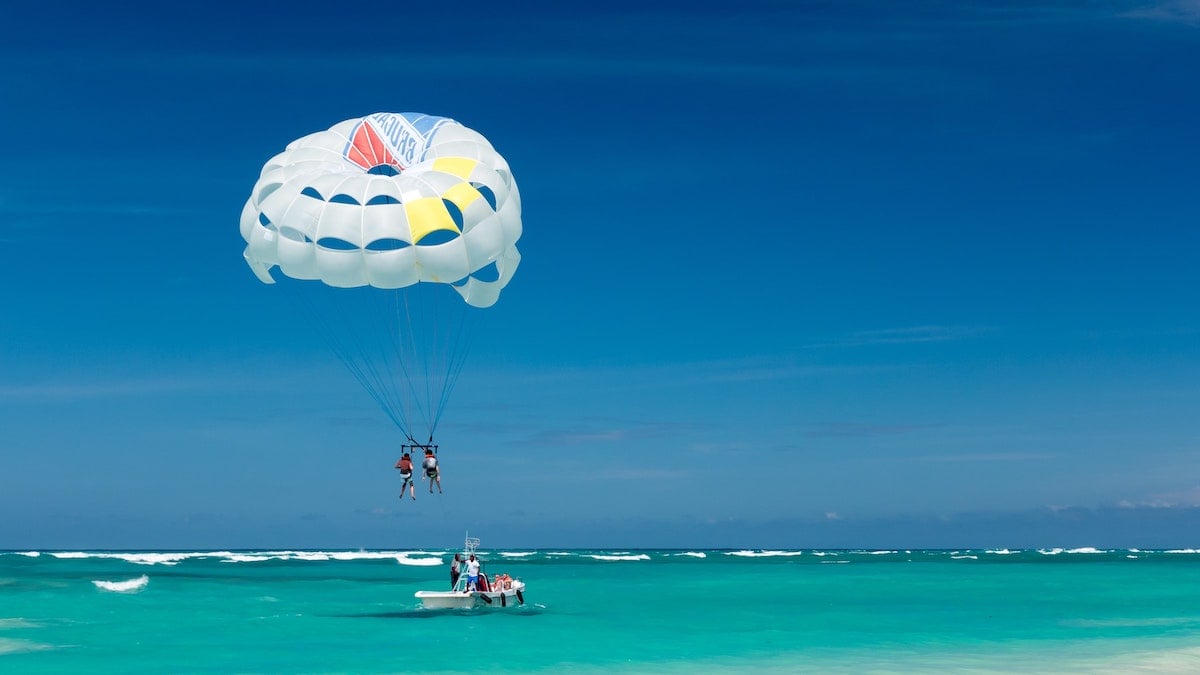 The Bahamas top most "tropical islands for vacations" lists as the "best vacation spot" because they are easily accessible from the United States, and there is such a diversity of fun to experience here. The archipelago of the Bahamas covers about 100,000 square miles off the coast of Florida, comprising over 3000 islands, cays, and islets.
No matter what your family is into, you'll find something to entertain them here, from diving at Thunderball grotto and the black coral reef of Bimini to relaxing in the sand in your new bikini on one of many beautiful white sand beaches. Activities for kids include Aquaventure on Paradise Island and the Pirates of Nassau Museum.
The Bahamas are not cheap: the average cost of a 7-day trip to Nassau for a family of 4 can run up to $8000 including flights, hotels or Airbnbs, and activities. Obviously, this cost is greatly determined by your accommodation, and there are always budget accommodation options to be found.
Be aware also that winter is the high season for all the destinations on this list. If you're looking to save a bit, you could opt to go later in the year, around April or May, or in the fall. Summer is hurricane season and we recommend you steer clear during those months.
U.S. Virgin Islands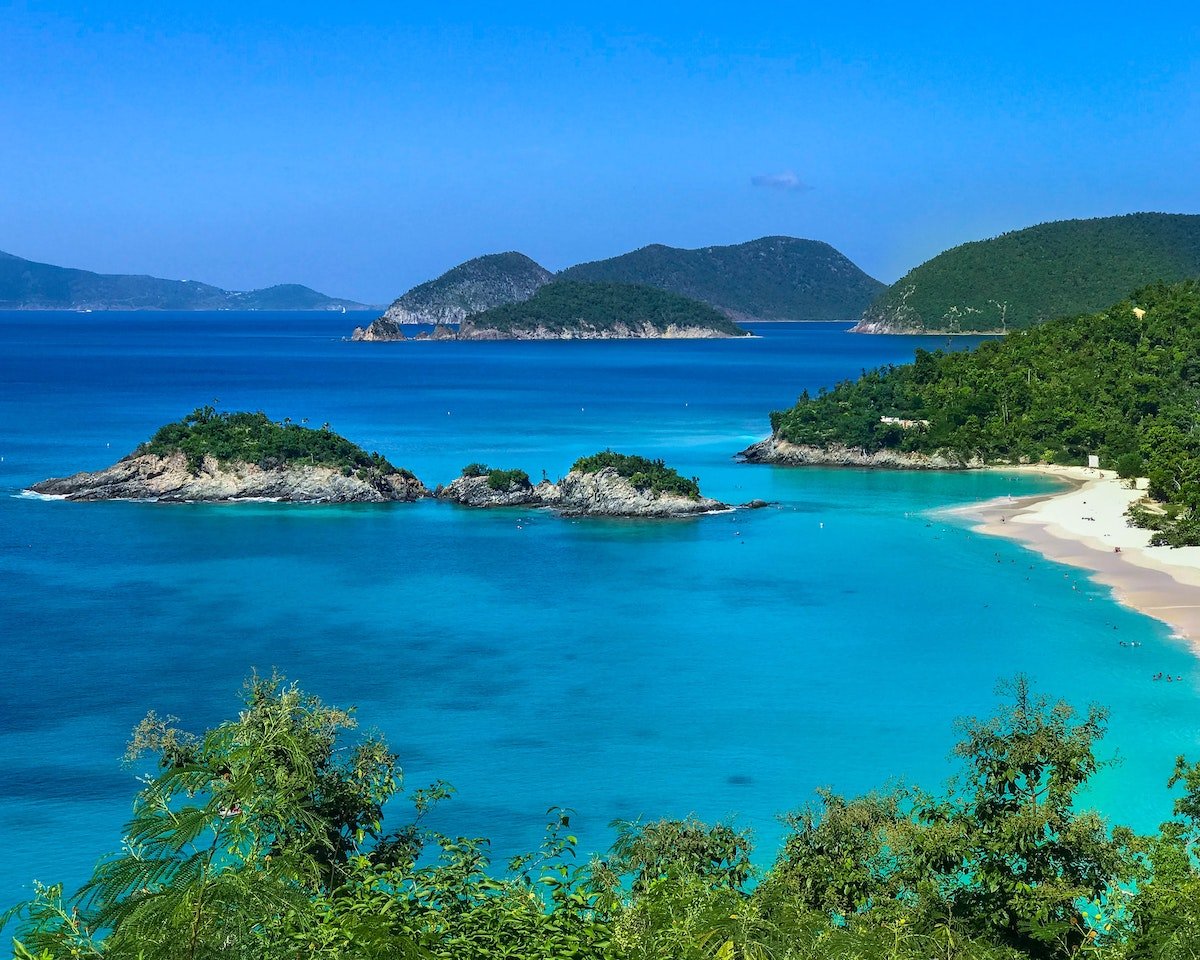 The US Virgin Islands are also in the Caribbean, and consist of the main islands of Saint Croix, Saint John, and Saint Thomas, plus 50 other surrounding islets. Not to be confused with the British Virgin Islands (sometimes called the BVIs), the US Virgin Islands are slightly more developed than the BVIs and cater to a less exclusive crowd, making them great tropical islands for vacations.
Some of the best activities to check out while in the USVIs include snorkeling, ziplining, sailing tours, and nature excursions. The best snorkeling spots for families are on St. Thomas, at Coki Beach, and at Frederiksted Pier, La Croix. St Croix is known to be a historically rich, diverse island, while St. John is great for nature and eco-friendly travel, and St. Thomas is chic and sophisticated.
Again, the US Virigin Islands can set you back a bit if you're planning a family vacation. Flights are about the same as they are to the Bahamas, while the cost of accommodation is typically slightly higher on St. Thomas than it is in Nassau.
Jamaica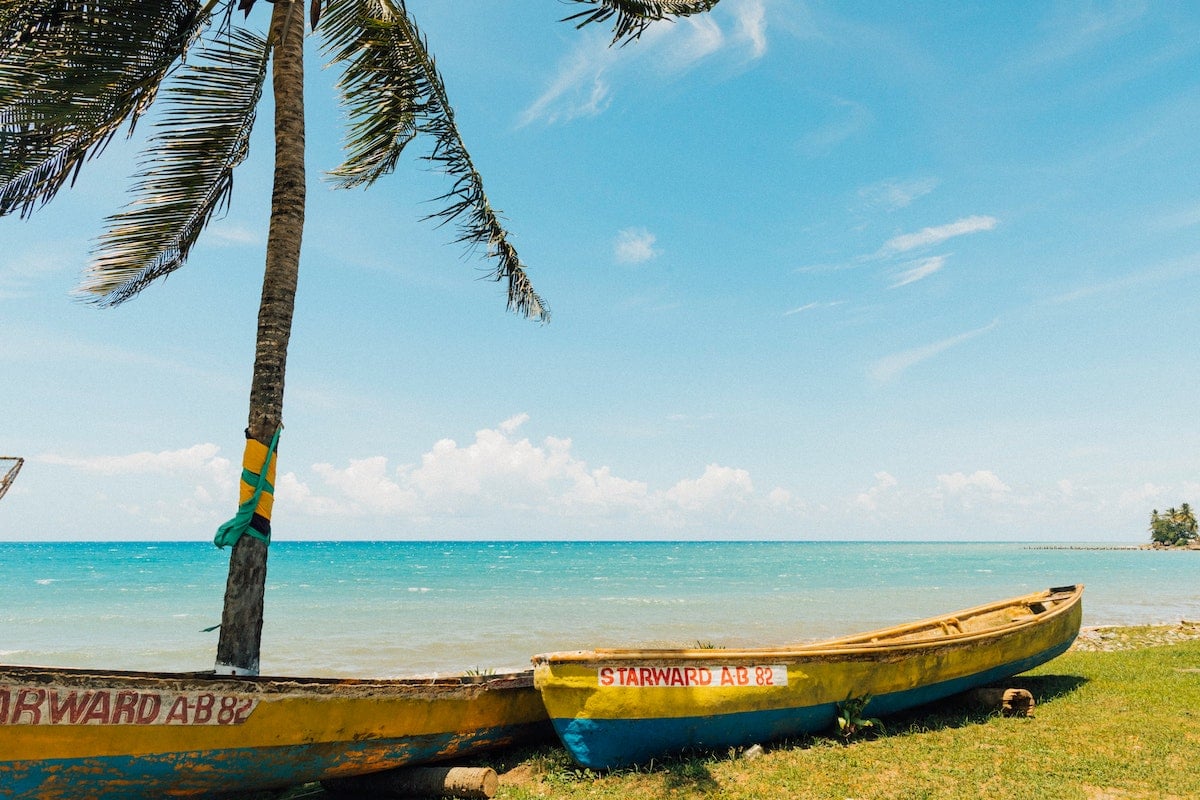 "Ooh, I wanna take ya!" Jamaica is the third-largest island in the Caribbean, and the fourth most populated. It ranked first in the Caribbean World Happiness Report in 2021. Visitors to Jamaica rave about the island's climate, beautiful beaches, and the plethora of exciting activities to explore.
Some of the best activities to explore with your kids while in Jamaica include learning about the history of the country's indigenous population at the Columbus Museum, paddle boarding, visiting the Negril Lighthouse and Green Grotto caves, and visiting the birthplace of Bob Marley in Nine Mile Village.
Jamaica has the added bonus of being slightly cheaper than other spots in the Caribbean. A 7-day trip to Montego Bay for a family of 4 can run up to $6000. Montego Bay hotel prices range from $31 to $525 per night, with an average cost of $90 per night.
Turks & Caicos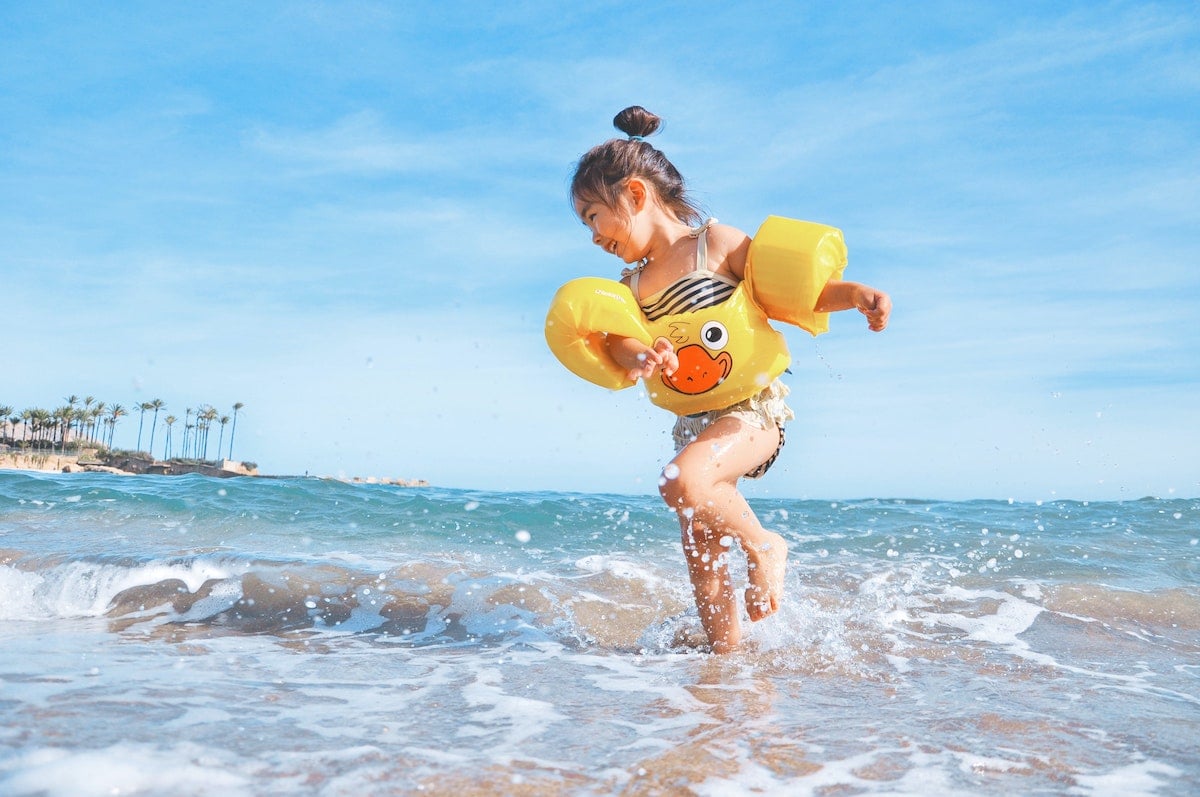 Turks and Caicos are the names of two archipelagos that make up one of the most breathtaking tropical island vacation spots. The islands are British Overseas Territories, and most accommodations for visitors are on the island of Providenciales in Caicos.
Turks and Caicos are known for having excellent snorkeling, scuba diving, fishing, and water sports. You can also find luxury resorts to show off your latest modest swimsuit look, restaurants, and miles of spectacular, white sand beaches. Take the little ones to the 12-mile-long stretch of sugar-white sand that is Grace Bay Beach, or swim with ponies on Long Bay Beach.
The average daily cost per adult in Turks and Caicos is between $150 and $262 per day. Prices for kids are usually cheaper, and some all-inclusive packages include free kids' activities and tickets.
The Cayman Islands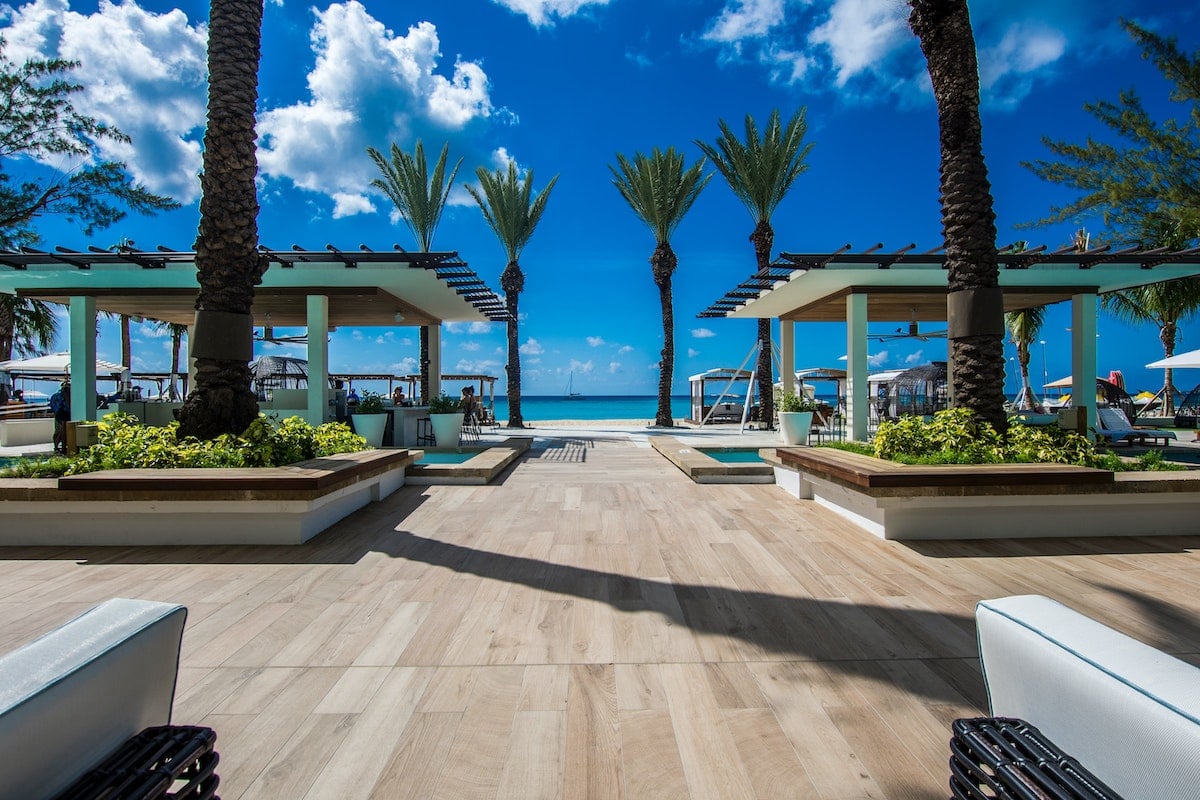 The Cayman Islands are comprised of Grand Cayman, Cayman Brac, and Little Cayman, and are located to the south of Cuba. They are a self-governing Overseas British Territory, and have the highest standard of living in the Caribbean. They also have a reputation as an enormous financial center, largely because they do not charge income tax.
Stingray City is one of the most popular family-friendly activities in the Cayman Islands. Diving with sea turtles in the Cayman Turtle Center also tops most people's lists. There are awesome beach days to be had at Seven Mile Beach, and the Pedro St. James National Historical Site is a great place to learn a little about the history and culture of the islands.
Interestingly, despite the higher cost of living, Grand Cayman can be cheaper than the Bahamas for a family of four. The average cost of a 7-day trip is around $4500, depending on where you stay. The average cost of a hotel is $80 per night.
Bora Bora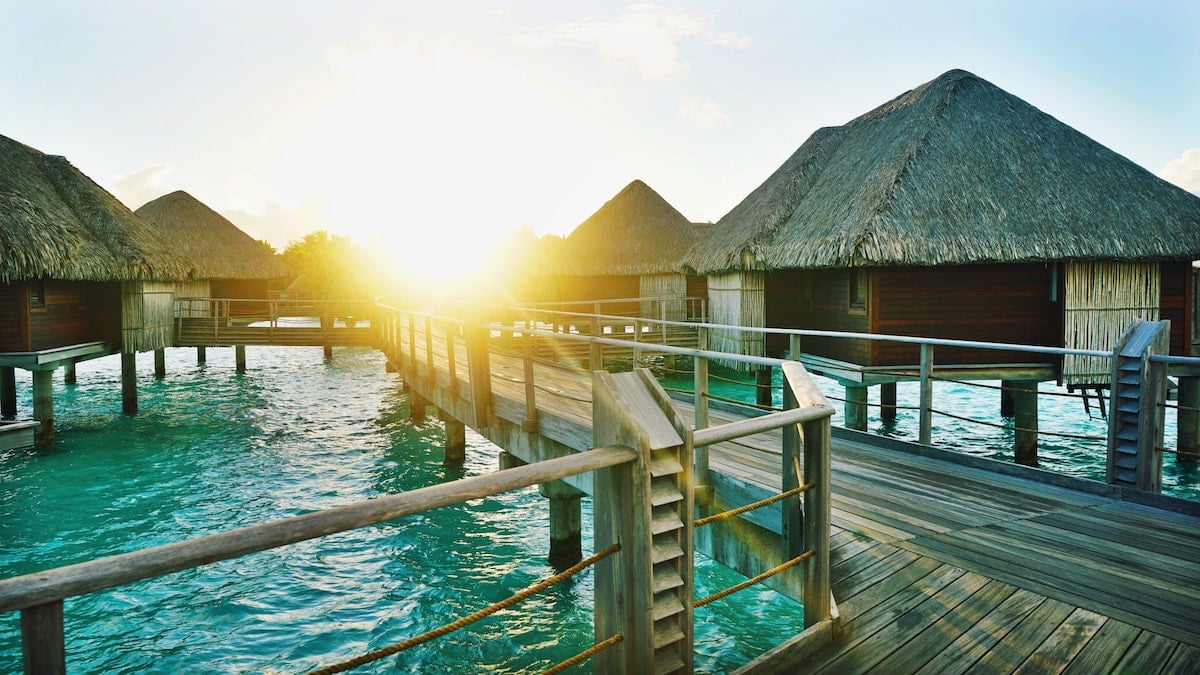 Bora Bora is a little further afield than the previous islands on this list, all of which were in the Caribbean. For those looking to stretch their legs and get a little more remote, The Society Islands, of which Bora Bora is one, are in the South Pacific, in French Polynesia.
Bora Bora has lots of kid-friendly hotels and resorts, and there are plenty of beaches, watersports, snorkeling, swimming, and sailing activities to be found. Many lagoons in Bora Bora, like the Lagoonarium, have coral reefs, which are stunningly diverse places for little ones to learn about sea life.
Bora Bora is pricier than the Caribbean, partly because of the cost of flights, which are quite long. The average cost of a 7-day trip for a family of four to the island can run over $10,000 when flights are included.
Fiji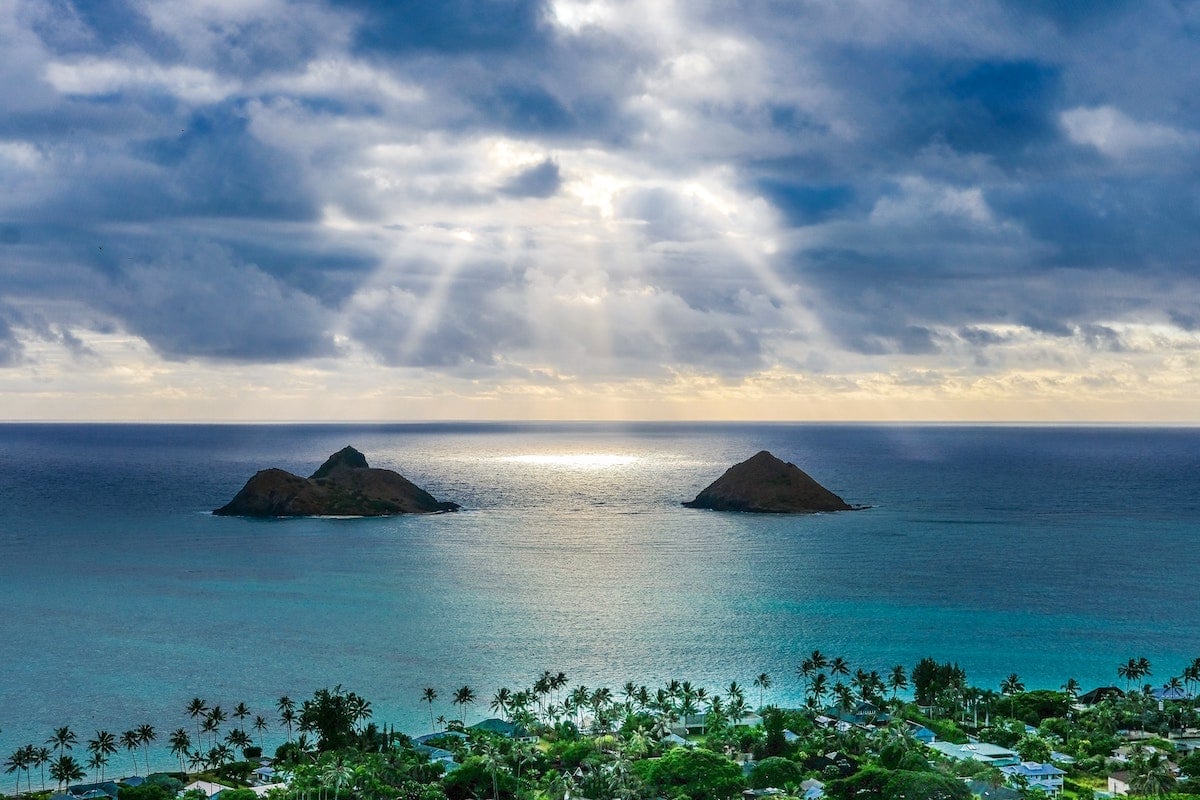 Fiji is an island country in the region of Oceania in the South Pacific. It is a volcanic island, and although the volcanoes have not been active for centuries, some geothermal activity can still be witnessed on the islands of Vanua Levu and Taveuni.
Because of its geothermal activity, Fiji offers a unique experience for families when it comes to tropical islands for vacations. Kids can check out the mud pools at Nadi, or take a jungle walk on the unspoiled paradise of Kadavu. Throw on your tankini and take your kids to the beach—those looking for water activities will find no shortage of diving, snorkeling, swimming and other watersports.
The average cost for a family of four to take a 7-day vacation in Fiji is around $5600, however, budget options can be found at places like Plantation Island.
Kauai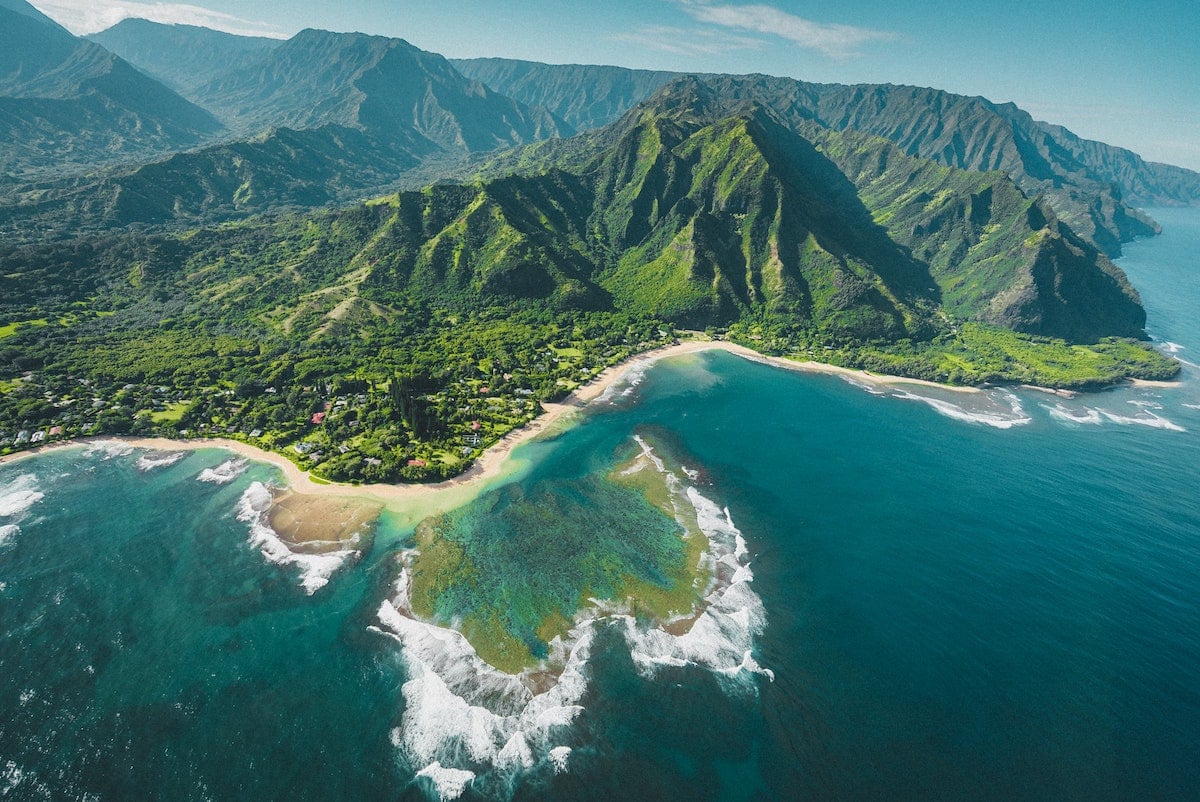 If the South Pacific is a little too far for your family, the island of Kauai is a nice alternative. This Pacific island is close enough to home to feel comfortable, but far enough away to feel tropical. It is nicknamed The Garden Isle because it is less developed than some other Hawaiian islands, and boasts some beautiful natural scenery.
Waimea Canyon is a must-see stop on anyone's Kauai trip, offering spectacular views of "Hawaii's Grand Canyon." Your kids might enjoy a Train Ride Through Kilohana Plantation, the Na Aina Kai Botanical Garden, or a horseback ride at Silver Falls Ranch.
Kauai has the added bonus of being slightly cheaper than the South Pacific tropical islands for vacations. The average price of a 7-day trip to Kauai is around $8,800 for a family of 4. Hotels range from $117 to $399 per night with an average of $207 per night.
Summing It Up
Winter is the best time of year to visit these tropical destinations with your family. A trip to one of these spots offers the experience of a lifetime. The Stark family motto may have been "Winter in coming," but your family's motto should be "Winter is coming…and we can't wait!"