Written By
Lizzie Shipton
Who doesn't love communing with Mother Nature? She's a gentle, beautiful soul who fills us up when we are empty and lifts us up when we are down. If you're looking for ways to honor the beauty of Mother Nature this summer, consider adding some earth tone swimsuits to your wardrobe.
We love earth tones and nature-inspired apparel. There's just something about those subtle, earthy hues that makes us feel beautiful! Check out these earthy swimwear options before you post up at the beach or pool this year.
Are Earth Tones "In" for 2023 Fashion?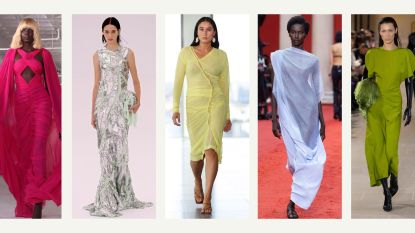 Short answer: yes! According to Woman and Home, runways this season "...saw a resurgence of more earthy, natural shades...which will work perfectly in the warmer months." Bingo! We can't wait to shop for earthy swimwear apparel and hop on this latest fashion trend.
The Perks of Earthy Tones
Earth tones are awesome for so many reasons. For women with fair skin and cool undertones, deep, earthy colors can really make your features pop without washing you out. Dusky jewel tones like emerald green, deep blue, dark red like maroon or burgundy, and even brown can look amazing against pale skin.
For women with darker skin and warm undertones, lighter earth tones and pastel colors like lavender, mustard yellow, sage green and icy blue will accent your natural beauty. That's the thing about earth tones: they come in so many varieties!
Our Favorite Earth Tone Bathing Suits
Let's take a look at some of our favorite earth tone bikini and one piece swimsuits. These hand-picked lines from our online store feature some of our best Mother Nature-inspired colors, patterns and styles.
The ocean collection features a range of bikini, tankini, one piece and high-waisted options in gorgeous royal blue, dusky cerulean, pale azure, white, and light blue. This line truly captures the beauty of the sea, with her capricious, ever-changing nature.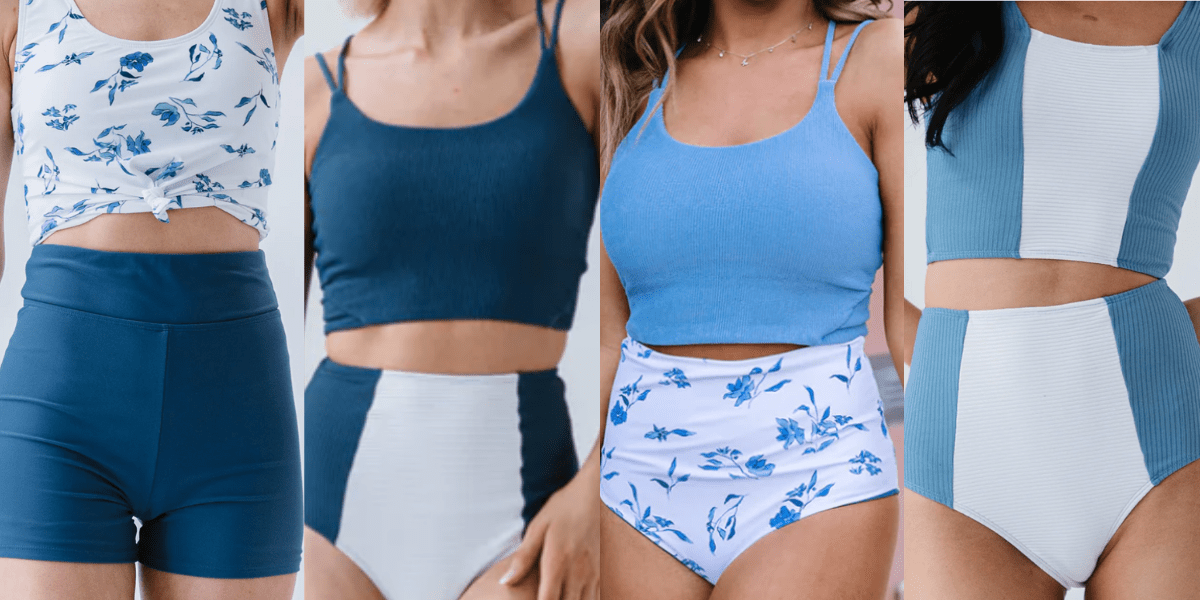 For a modest, covered up look that's still modern, check out the Island Colorblock Bottom in deep blue. Featuring thick, ultra-ribbed material and high-waisted cut with full coverage in the back, it keeps everything in place while looking sleek and sporty. Pair it with the same top for a perfectly matched look.
Prefer to mix it up? Pair the Vacationer Bottom in surface blue with the Salty Air Top in ocean blue coral. The high-waisted wraparound bottoms have a flattering v-cut shaped front and ruching to accentuate your natural curves, while the top provides ample support, with a banded bottom and scooped neckline.
Looking for a one-piece? Enter the Shoreline One Piece in surface blue. The adjustable straps and fully lined shelf bra provide great support, while the cut-out back reveals just enough skin.
Dreaming of that tropical summer vacation? The tropical swim line will have you dancing the Hula in shades of rich emerald and pristine white that emulate the gently swaying palm fronds and white sand beaches of Hawaii and the Caribbean.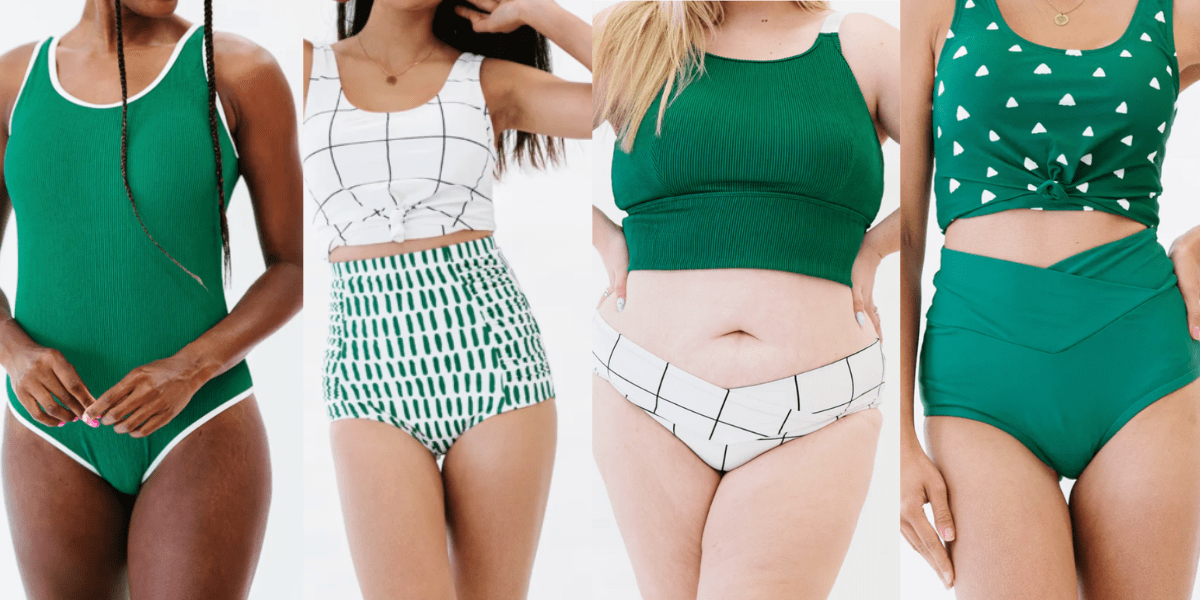 For a modest bikini look, try pairing the Voyager Bottom in kiwi with the Traveler Top in green leopard print. The flattering v-cut bottoms hit just around the belly button and provide full coverage in the back. The top has a cute knot in the front and plenty of coverage up top.
Girls looking for a sporty one-piece will find The Escape in kiwi to be exactly what they need. Made with a specially designed luxe textured fabric with our Comfort Stretch Technology, it holds everything in place, even with a deeply scooped back. The legs are low cut and the back provides full coverage, so you won't need to worry about anything popping out while you're swimming or playing beach volleyball!
The Sun Baked Bottom in kiwi will make you feel like an island goddess no matter where you wear it. Featuring a super high waist with ruching on the front sides, and full coverage in the back, it's perfect for beach and pool lounging or even strenuous activity like sipping fruity cocktails and staring at the sunset.
If tropical vibes and ocean currents aren't your thing, check out the faux farmhouse look. Perfect for boho and rustic gals who want a little deep red and brown earthy clay vibe in their swimwear wardrobe. Check out these farm fresh swimsuits before you head out for Spring Break this year.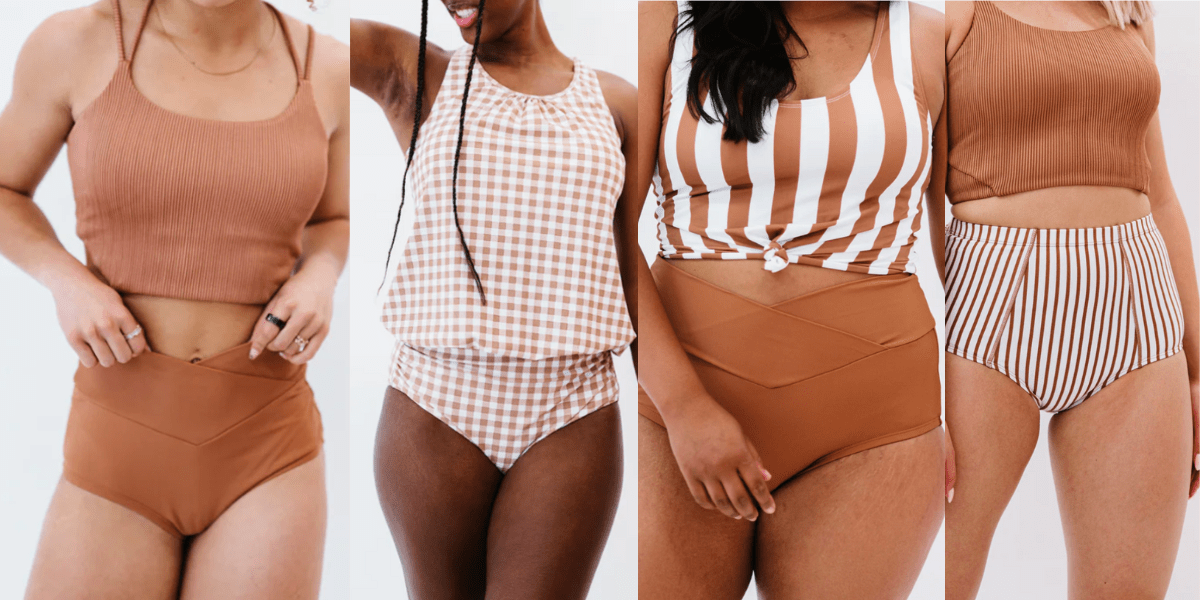 The Beach Bum Bottom in clay and white stripes is a funky, retro look with flattering vertical stripes and a high waist that hits just above the belly button. Pair it with the Traveler Top in clay for a 1950s vintage feel, or with the Destination Top in white for a sleek, more modern look.
Looking for a down-to-earth farm girl vibe that never goes out of style? Check out the Chase Top in gingham. This long, loose tankini flatters every shape and size and features a stay-put band to keep it from riding up or moving around. Paired with matching bottoms, it's a great stand-in for a one-piece, and paired with a sporty, solid bottom it's a surprisingly versatile sport top.
The Adventurer Top in clay is the perfect bikini top for sporty, outgoing gals who want to get out and experience nature. Featuring wide, comfortable straps for support and a high neckline to cover every chest size, this top is thick and durable enough to double as a hiking top, yoga top, or even a running top. Pair it with wide stripes for a 1960s Audrey Hepburn feel.
Does Mother Nature Ever Go Out of Style?
We submit that she does not! The colors of the ocean, sky, and natural world will be fashionable today, tomorrow, and in perpetuity. Nothing can match the beauty of the world around us.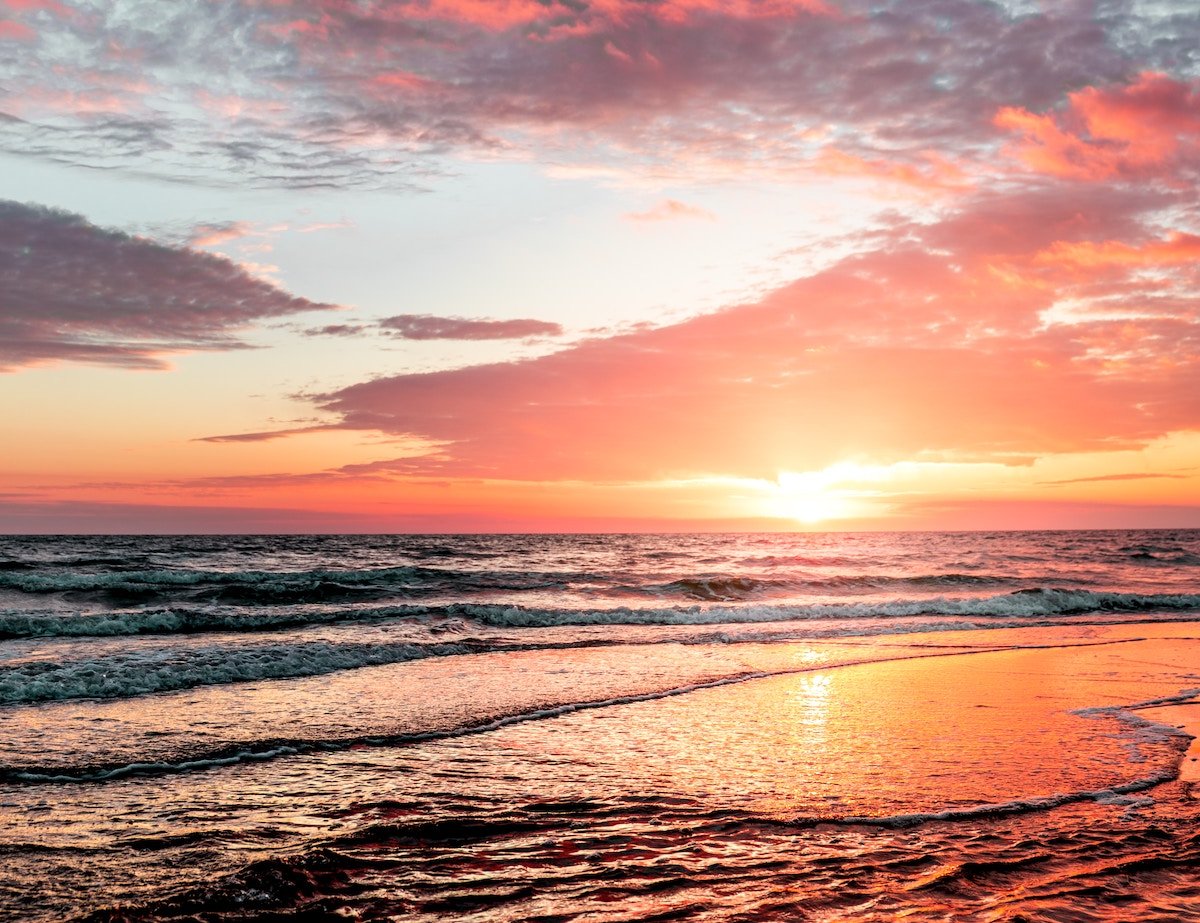 If you've never worn earth tones before and aren't sure you can pull them off, just remember: earth tones doesn't necessarily mean brown! You'll quickly learn that there are so many nature-inspired hues to choose from: pinks, purples, blues, reds, and even black and white. A rainbow is a natural phenomenon, after all!
So shop these hand-picked, nature-inspired swimwear looks and add one (or two, or three!) to your collection this year!