Written By
Lizzie Shipton
Who said reversible styles are for kids? We say let the kid in you run free! Reversible bikini bottoms are the best! Who doesn't love getting two for the price of one? Plus, mixing and matching tops and bottoms is a blast!
We are in love with the idea of reversible bikini bottoms - so in love, in fact, that we put together this list of our best selling reversible bathing suit bottoms to add to your spring break or summer wardrobe this year.
Let's take a look!
Perks of Reversible Bikini Bottoms
Reversible bikini bottoms are a fun and convenient way to save money and space in your closet. You can mix and match prints and colors, tops and bottoms, and basically get double the style for a single purchase!
Reversible swimsuit bottoms are also usually thicker than regular bottoms, as the fabric on both sides needs to be good quality. This results in a snug fit and nice compression for those people looking for a little tummy tuck.
Our Favorite High-Rise & Low-Rise Reversible Bikini Bottoms
Looking for reversible bikini bottoms but not sure where to start? Look no further! We've listed our best selling alphabetically ordered customer favorites below. Click the links to shop or see more details.
Bali Reversible Bikini Bottoms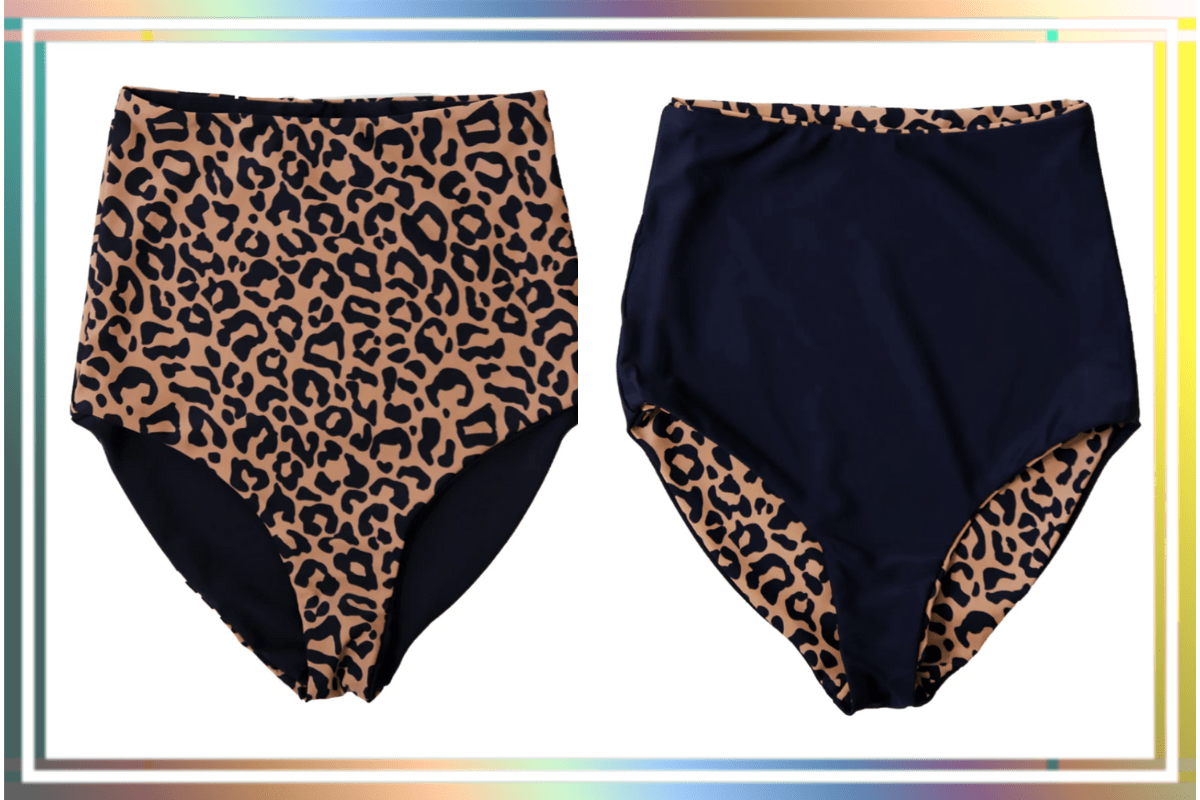 The Bali bottoms are ultra high-rise and fully reversible. The cut comes to just over the belly button, and they provide excellent coverage in the back. These are perfect for girls looking for a modest cut that flatters any size.
They are fully lined and don't creep up while swimming, making them a great choice for active women who need a little coverage and support.
Breeze Reversible Bikini Bottoms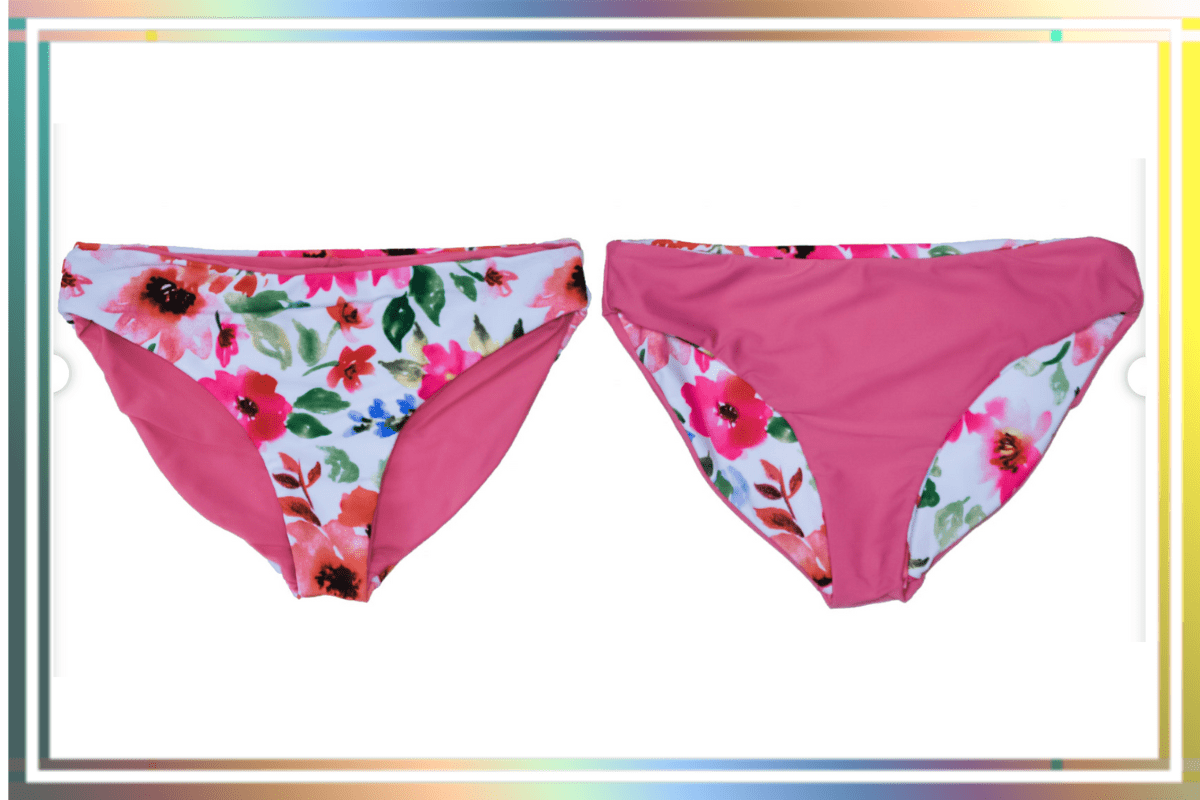 High-rise bikini bottoms are definitely in right now, but that doesn't mean low-rise bottoms are going anywhere! These low-rise reversible bikini bottoms are perfect for tanning and sunbathing. They provide full coverage in the back, so they are still flattering and modest. The waistband cut comes to just above the hip.
Personally, we love to have a mix of high-rise, mid-rise and low-rise bottoms in our wardrobe. That way, we can mix it up and always have a fun new look ready to go.
Cabana Reversible Bikini Bottoms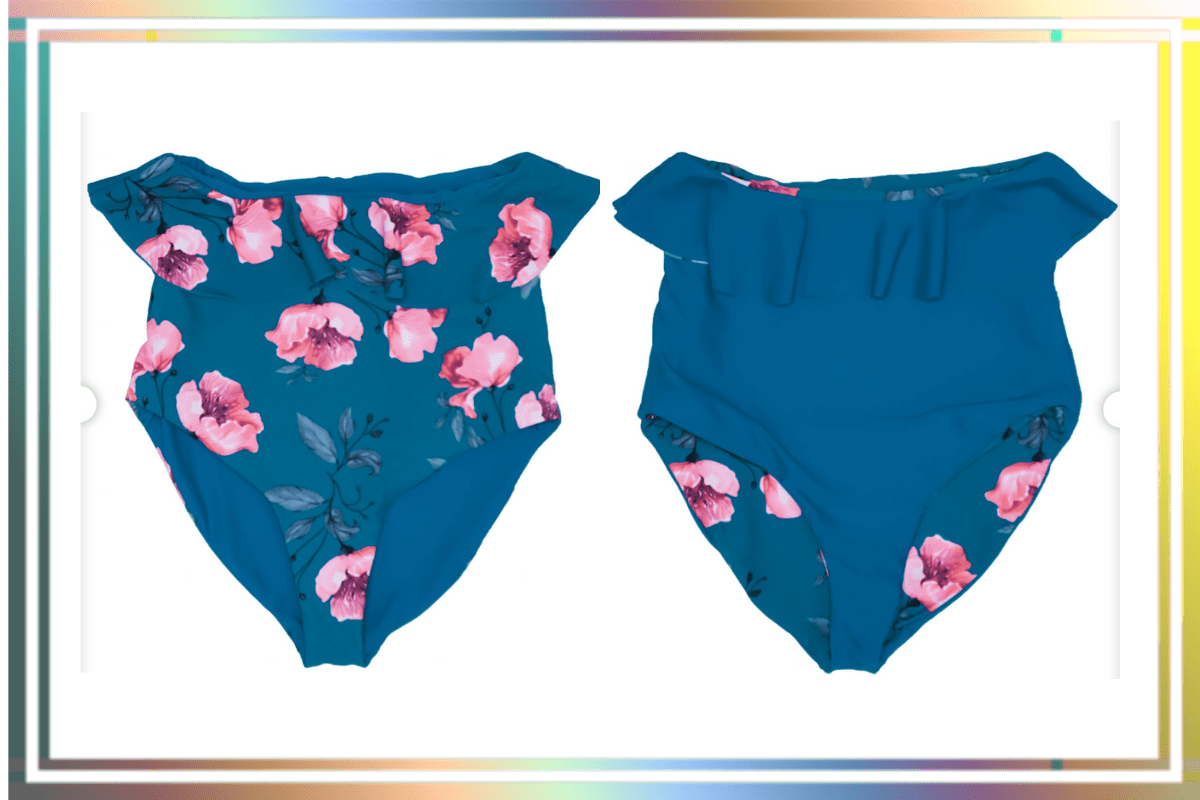 These ultra high-rise fully reversible bikini bottoms are a favorite product amongst our customers who want a little more cheek. The cute frilly peplum accentuates your curves in all the right places, while the back has a little less coverage than some of the other bottoms on this list.
Pair with a filly top for an ultra-cute look, or with something subdued to make the frills on these bottoms pop!
Lagoon Reversible Bikini Bottoms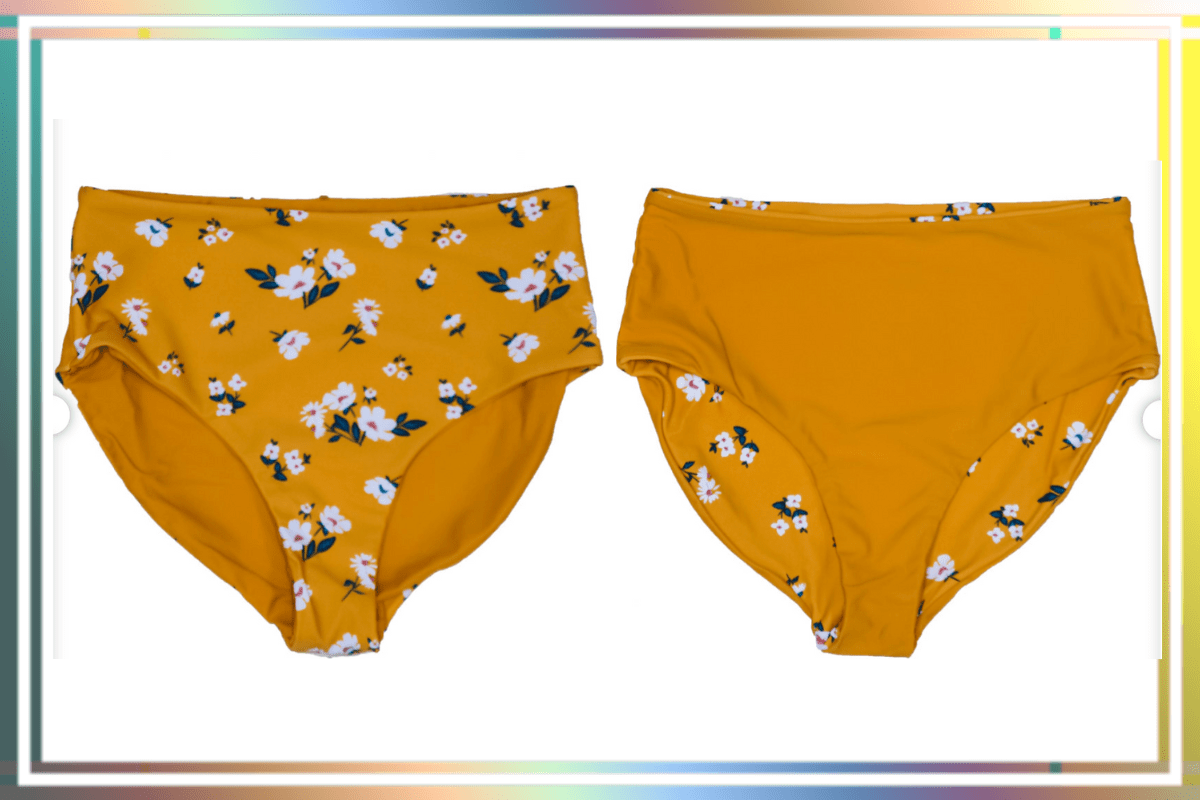 Straightforward, classic bikini bottoms for those looking for something no-nonsense and cute. These are mid-rise, so they fall a little on the low side compared to other high-rise options on this list, but they still do a fantastic job of holding everything in place and providing some light tummy compression.
They are fully lined and provide full coverage in the back, making them a nice, modest option for people who don't want to let too much hang out.
Leisure Reversible Bikini Bottoms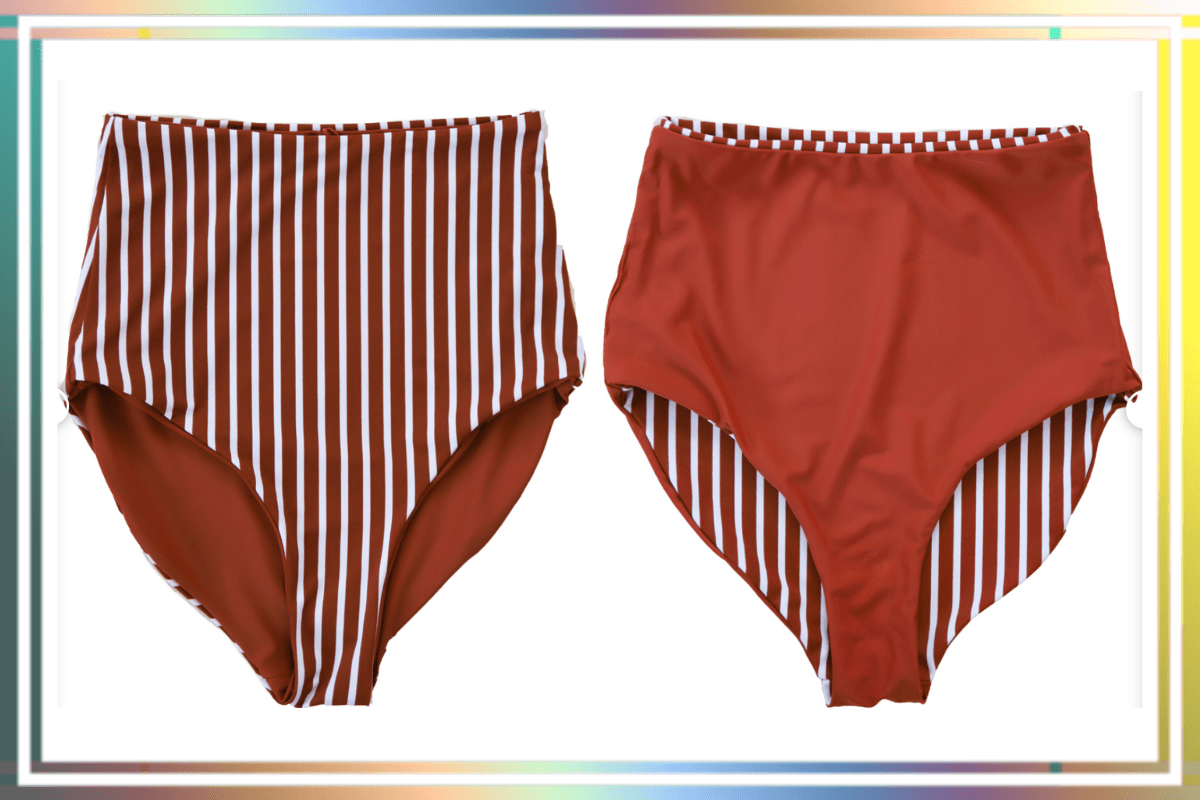 These bottoms are high-rise, fully lined, and provide full coverage in the back. The material is soft enough to be comfortable, but thick enough to provide a little compression. The cut comes to just below the belly button, just enough to keep everything tucked in and provide a flattering fit.
Pair these with a frilly top for a classic beach vibe, or with something sporty if you need an active swimsuit that won't let you down.
Lush Reversible Bikini Bottoms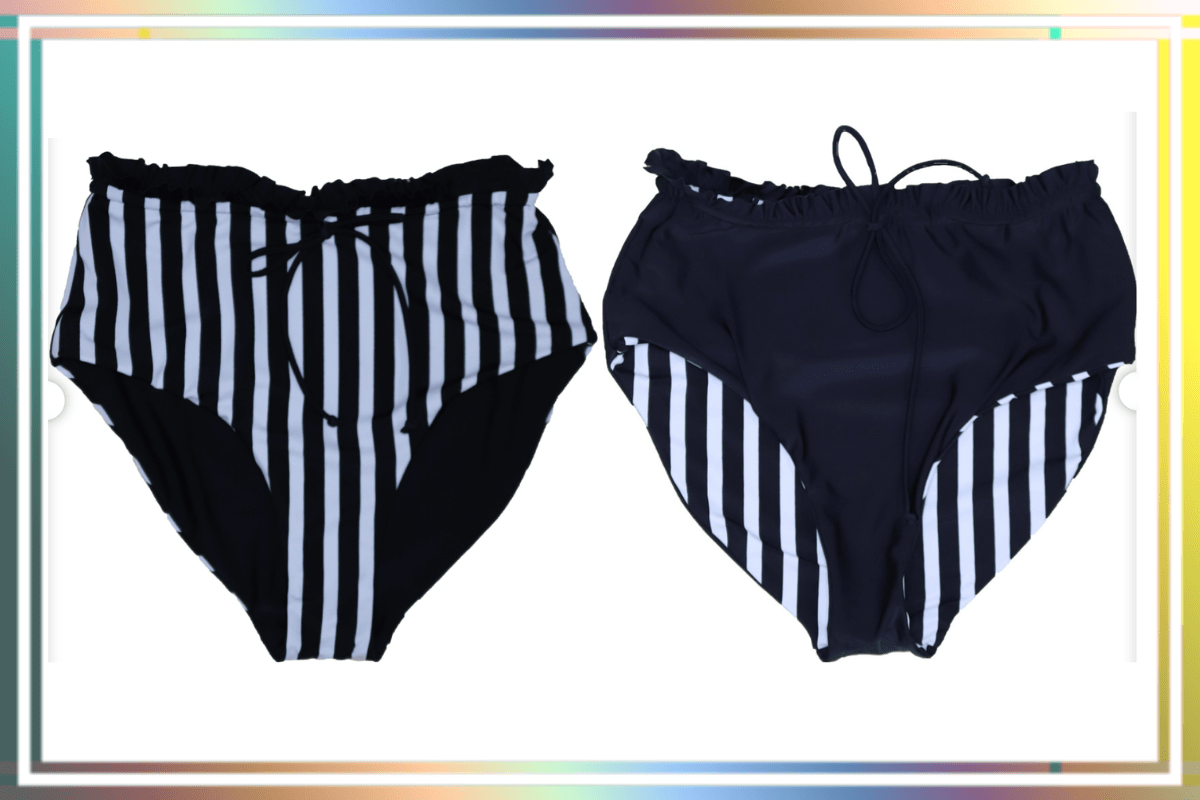 These mid-rise bottoms are our personal favorite that we have in stock right now. The ruffled, drawstring top is super cute and flattering, accentuating your curves in all the right ways and adding a fun detail to your look. The drawstring is reversible, so it works no matter which way you wear them.
These provide full coverage and are fully lined. They won't budge, whether you're swimming, lounging, playing beach volleyball, or running around after the kiddos.
Nori Reversible Bikini Bottoms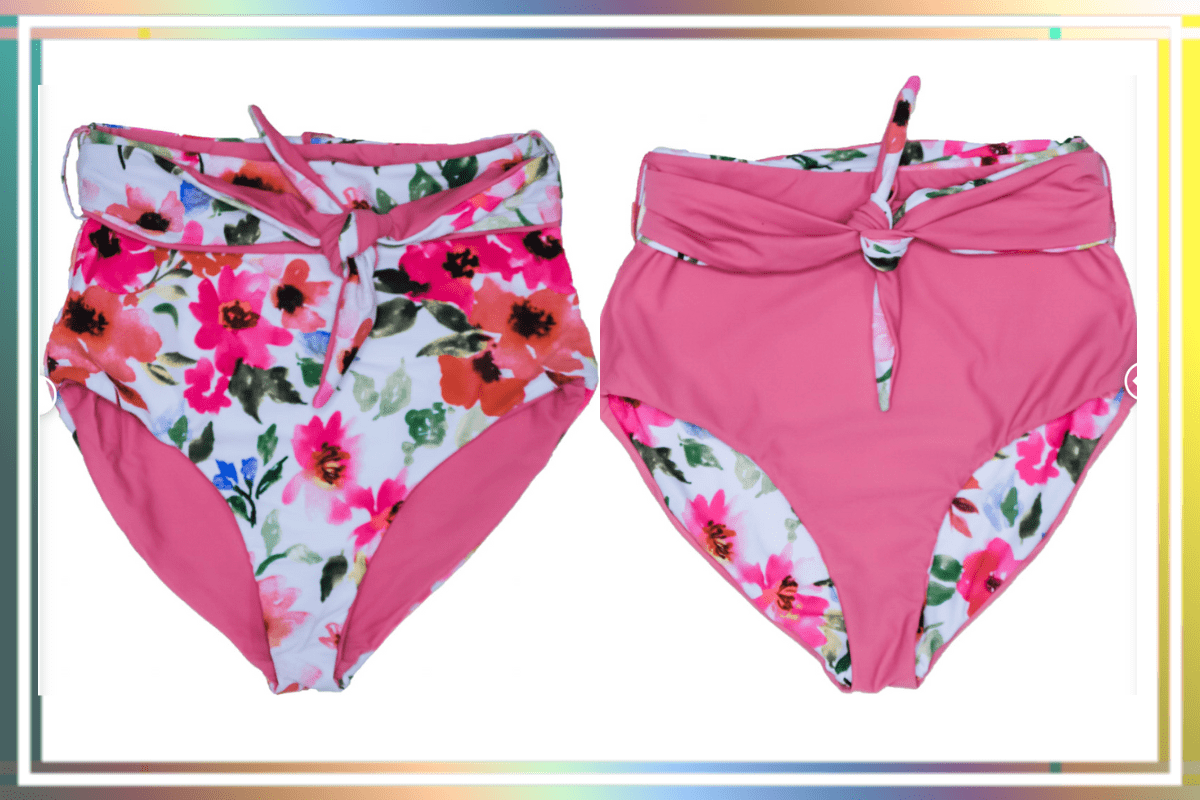 These bottoms feature a cute decorative sash that is as reversible as the bottoms! They provide full coverage in the back and won't budge in the ocean. The sash is great for hiding tummy pooch on those days you might be feeling bloated, and the cute colors and patterns pair with any tops you might already have in your wardrobe.
Summing It Up
Reversible bikini bottoms are the way to go for fun, funky style and lots of mix and match options. When it comes to flattering, modest swimwear, our reversible bottoms offer good coverage, thick fabric, and lots of support.
Shop our reversible products this spring to stock up your summer swimwear wardrobe with customer favorites that will go anywhere and with anything.