Written By
Lizzie Shipton
Modest swimsuits are in! Sure, some days we love to let it all hang out, but not every occasion calls for the string bikini/coconut bra look. For those days where you want a little more coverage but don't have any full coverage bathing suits to hand, a modest bikini top can make you feel confident and feel comfortable.
Modest bathing suits don't just make you feel confident - they can be a unique outfit that doesn't just look like the same-old bikini everyone else is wearing. It offers you the chance to explore a range of styles.
Modest Swimwear Comes in all Styles & Designs
The days of frumpy modest swimwear are long gone. Vintage full coverage bathing suits can be cute and they have their place, but these days, there are so many different cuts and styles to fit all body types and tastes.
That's the great thing about these looks: there are so many shapes and cuts to choose from! With a modest bikini top, you don't have to limit yourself to a look that is essentially just a bra - branch out! Pick up some cute ruffled tanks, some ruched bodices, and maybe a high-neck crop top or two.
7 Modest Swim Looks to Fit Your Style
We've put together this list of our favorite modest swimwear to help you get your full coverage swimsuit look together before the summer sun pulls you beach or poolside. We're sure you'll find a look you absolutely love!
Let's dive in!
High Neck Line
A high neck line isn't just modest - it's chic! Think Audrey Hepburn in a polo shirt, or Megan Markle's wedding dress. This high-necked modest swimwear look is fully lined with a shelf bra and a zipper in the back for easy removal and plenty of support.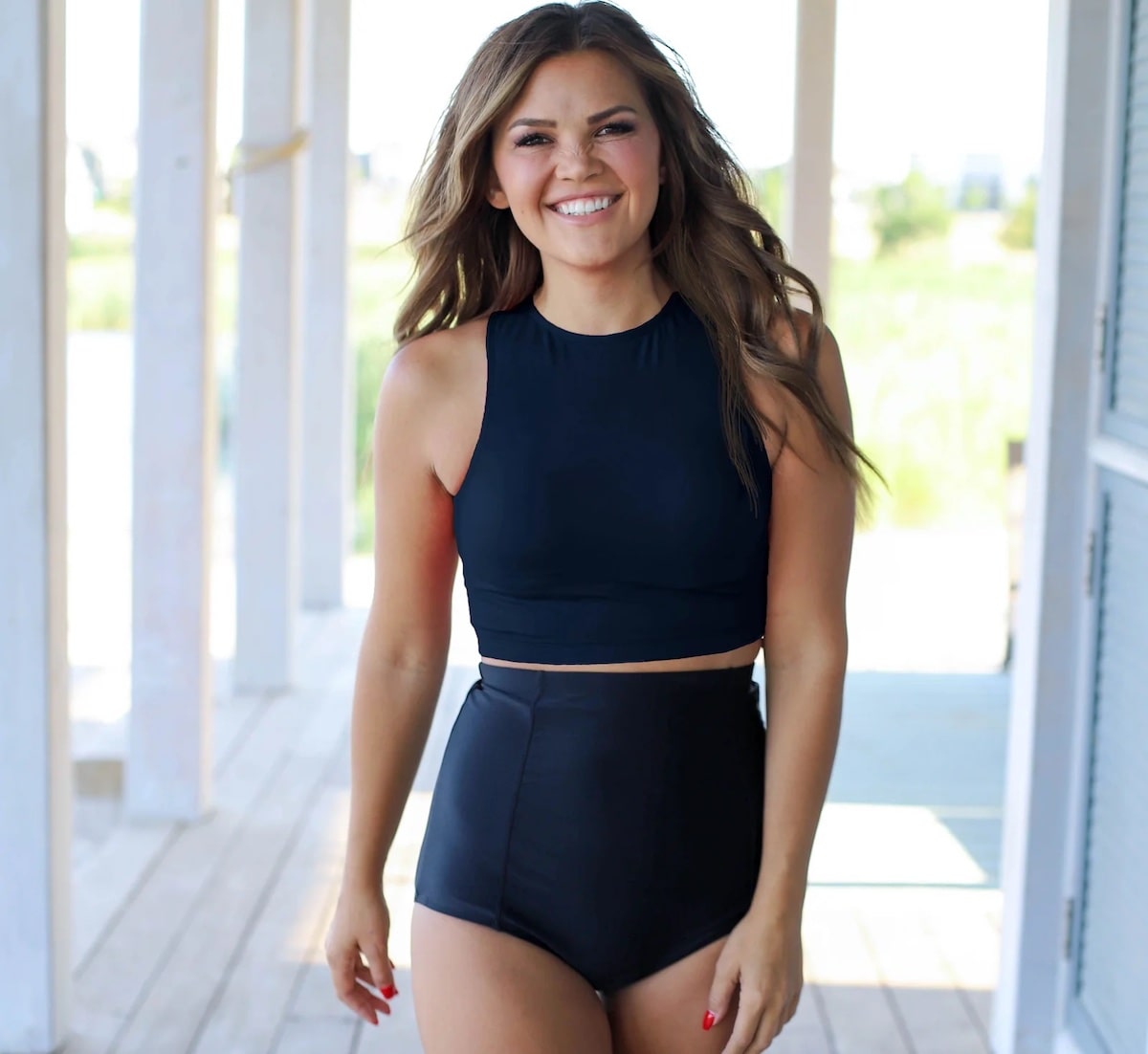 This swimwear look is cut to crop top length and pairs nicely with high-waisted bottoms or swim shorts. As full coverage swimsuits go, it lets you show just enough skin to be chic while still being modest.
One Shoulder
For days when you're going for modesty, but you still want to show some skin, exposing a shoulder is a fun option. This one-shoulder top is super supportive, with a nice thick strap and fabric that stays in place and won't slip down. Where else do you get to rock the off-the-shoulder look without worrying about slippage?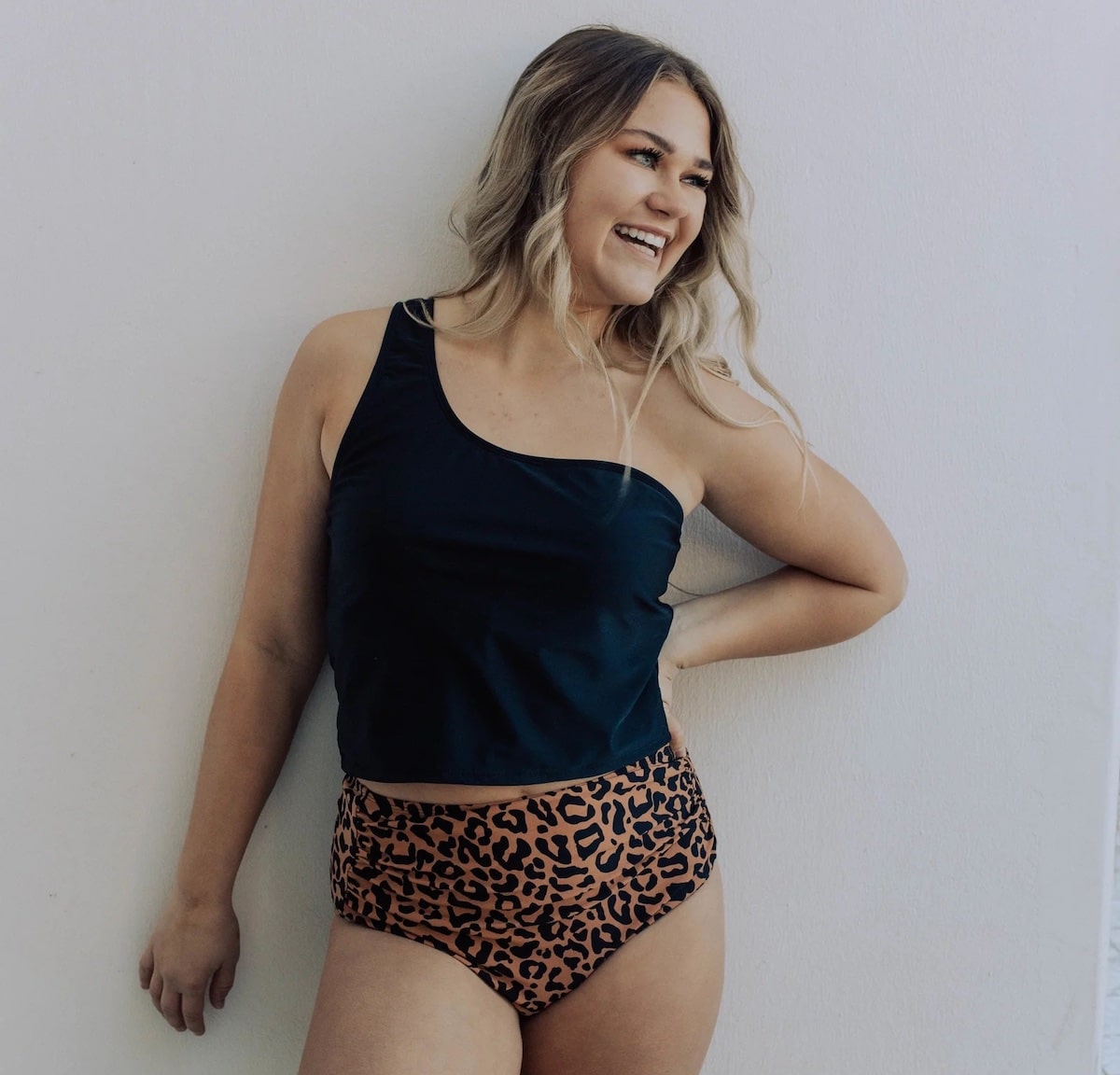 This top works great in a solid, bright color, black, or leopard print if you want to rock the 80s vibes in a big way!
Knotted Front
The nice thing about this knotted front bathing suit top look is that it isn't skin tight. In fact, you could even pair it with jeans or shorts for a cute tank top look. The neckline is high, as is the back, and it has a shelf bra and plenty of support to keep the girls in place.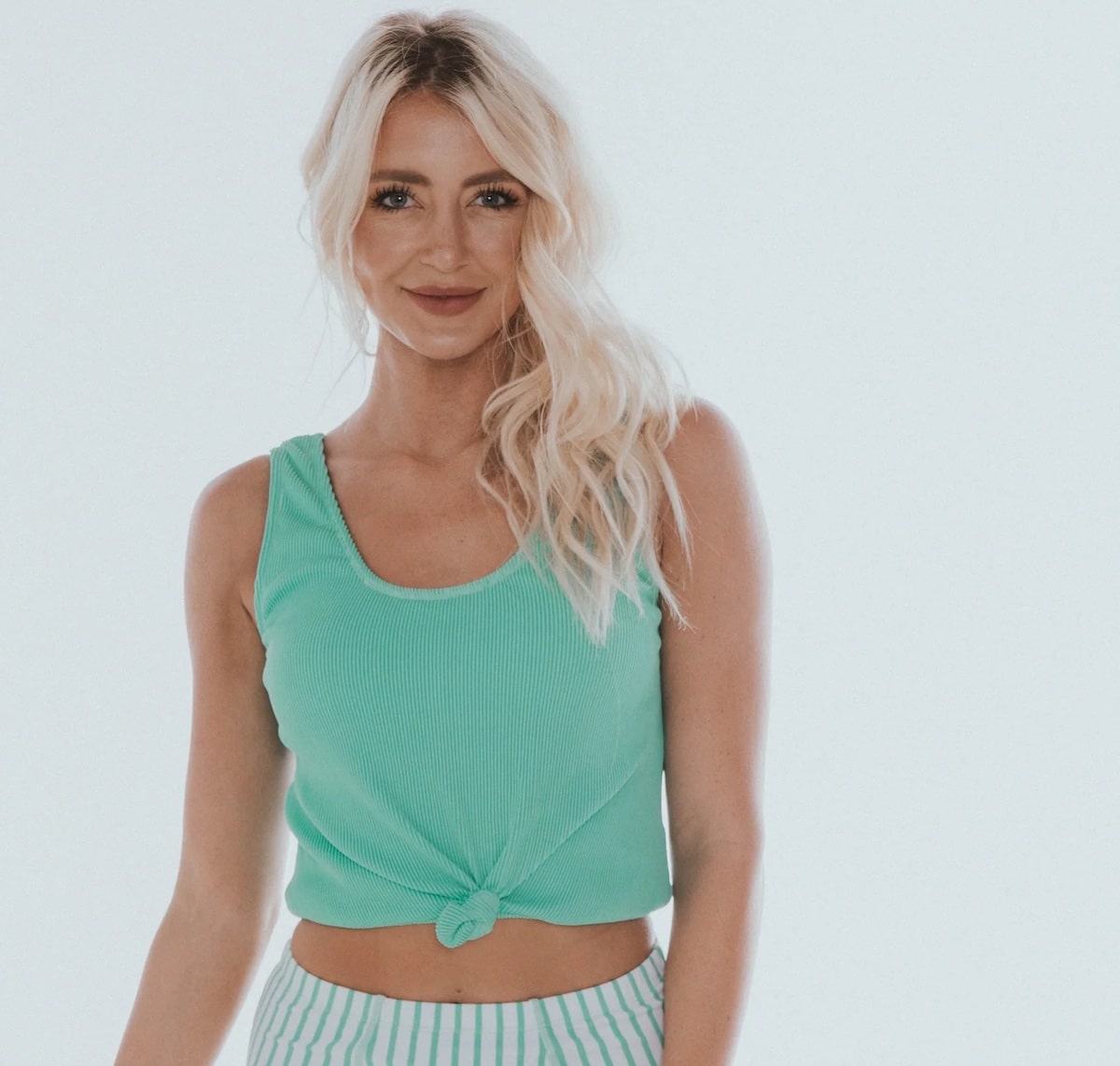 As far as modest swimsuits go, this knotted front look is super cute and unusual for a bikini top, so be ready to turn heads when you bust this out at the beach or pool.
Ruffled Straight Cut
Going for a vintage look? We don't think you'll find a cuter Marilyn Monroe-inspired top than this ruffled straight cut swimsuit top. This is another of those modest swimsuits that could almost double as a tank top - we think it would be adorable with a pair of Daisy Dukes!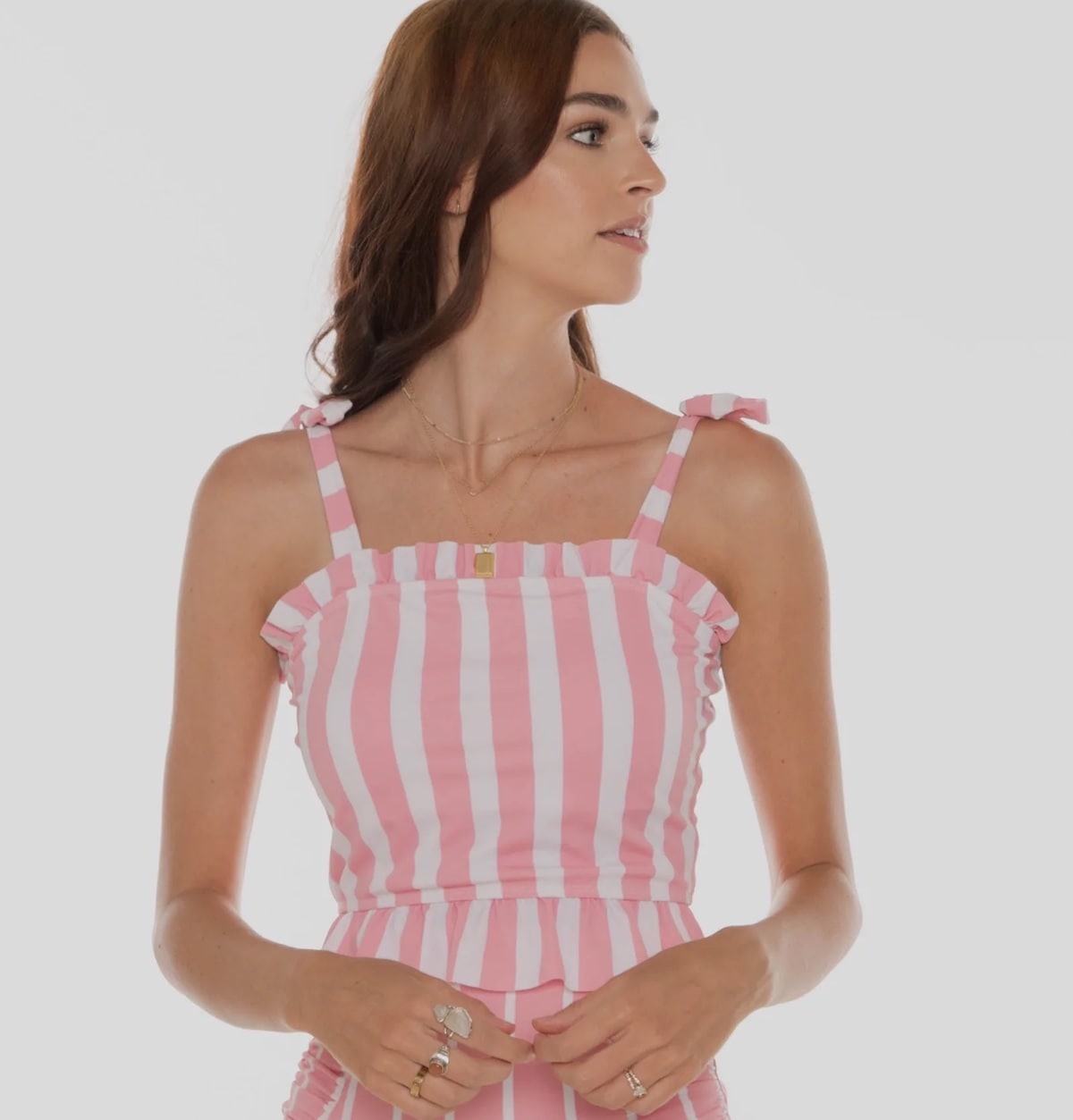 The straight-cut, ruffled neckline sits just above the armpits, and the straps are thick enough to be supportive, but with cute, fully adjustable ties. The ruffled bottom accentuates your curves while effectively hiding any pooch or bloating you might be experiencing. Pair it with matching high-cut reversible bottoms for a full coverage swimsuit look.
Crop Top
Who doesn't love a crop top? They leave just enough skin exposed for fun, flirty style while still remaining modest. This top has full cap sleeves that can be worn either on or off the shoulder - great for protecting shoulders from the sun when you need to.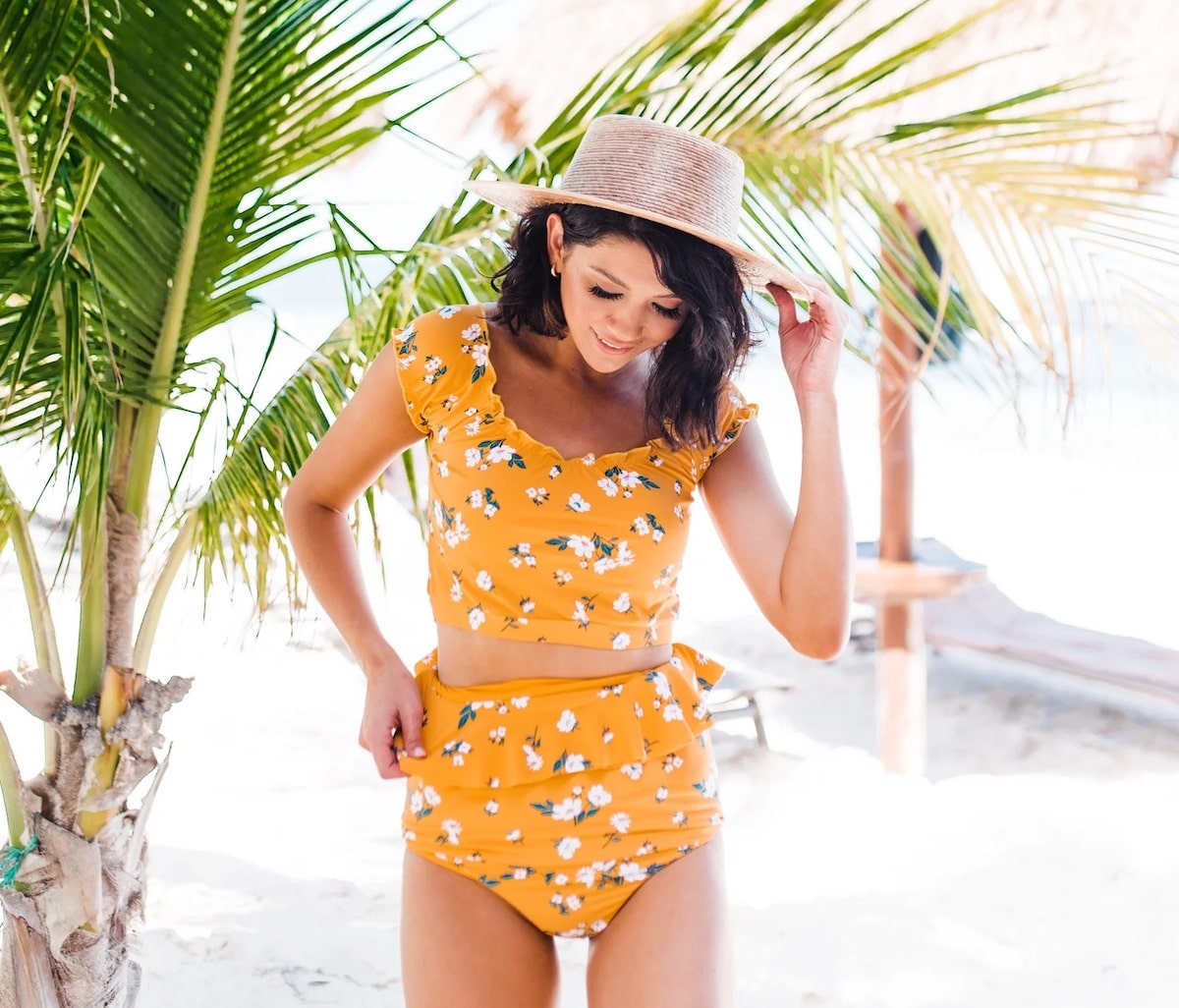 The scooped neckline looks flattering on anyone, and the thick elastic waist band at the bottom stops the inevitable "crop top creep" that can sometimes plague this type of bikini top. You won't have to worry about the bottom slipping up when you jump, stretch, swim or run.
Long Tankini
This tankini top pairs great with swim skirts or swim leggings (or can even pair with regular leggings for yoga or a workout!) There is enough support for active women to move with confidence, and enough coverage for modest women.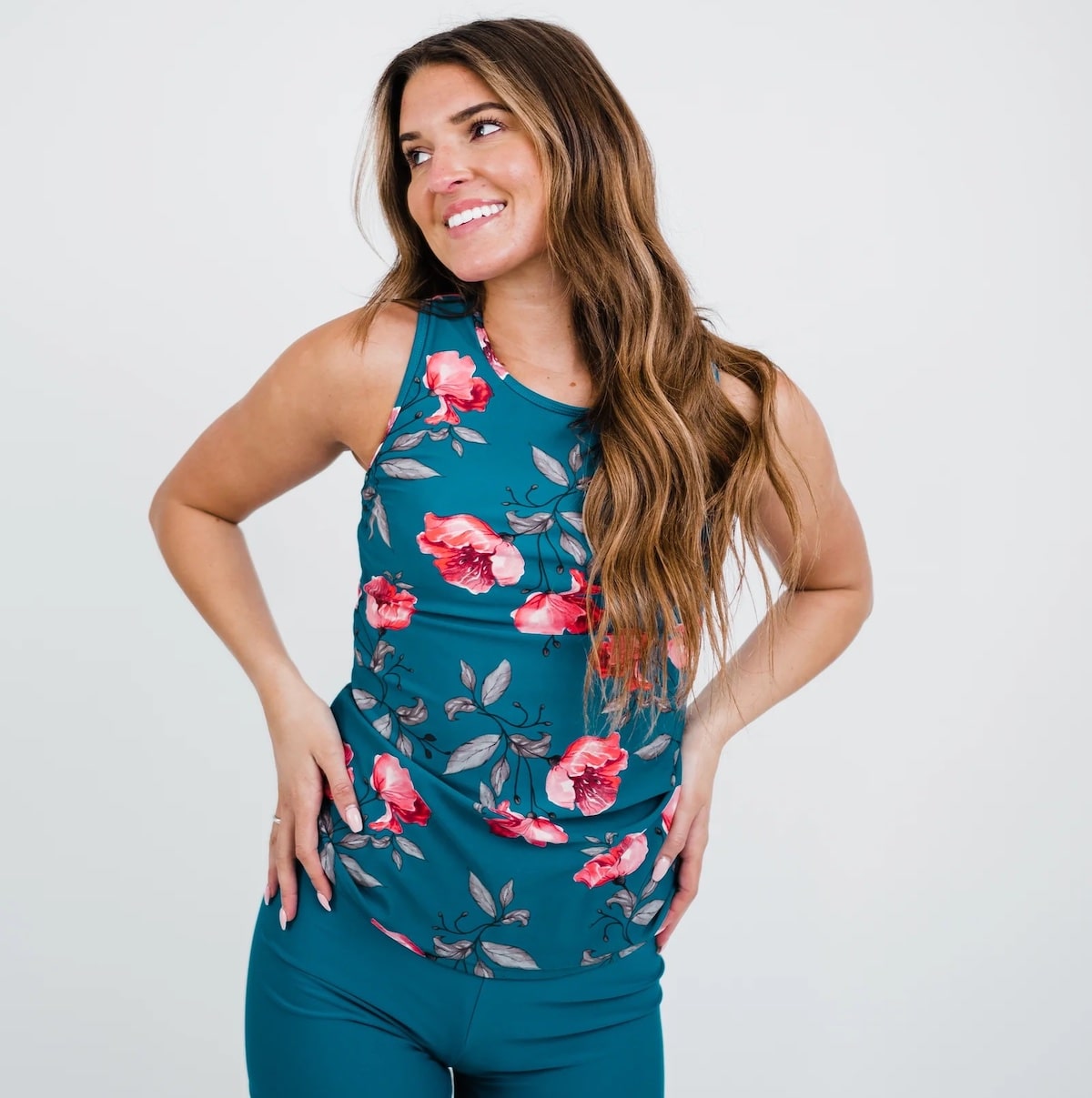 The racerback and high scoop neck front give the top an overall sporty look that beach volleyball players and other athletes will love. If you're looking for active swimwear that keeps you covered while surfing, swimming or even just lounging at the pool, a tankini is your go-to.
V-Cut Peplum
This super cute and unusual swimsuit cut is perfect for gals who love their shoulders and back but want a little more coverage in the front. The straps are thin and the back is low, allowing lots of skin exposure up top, while the front is loose and ruffled, providing cute bohemian style and full coverage.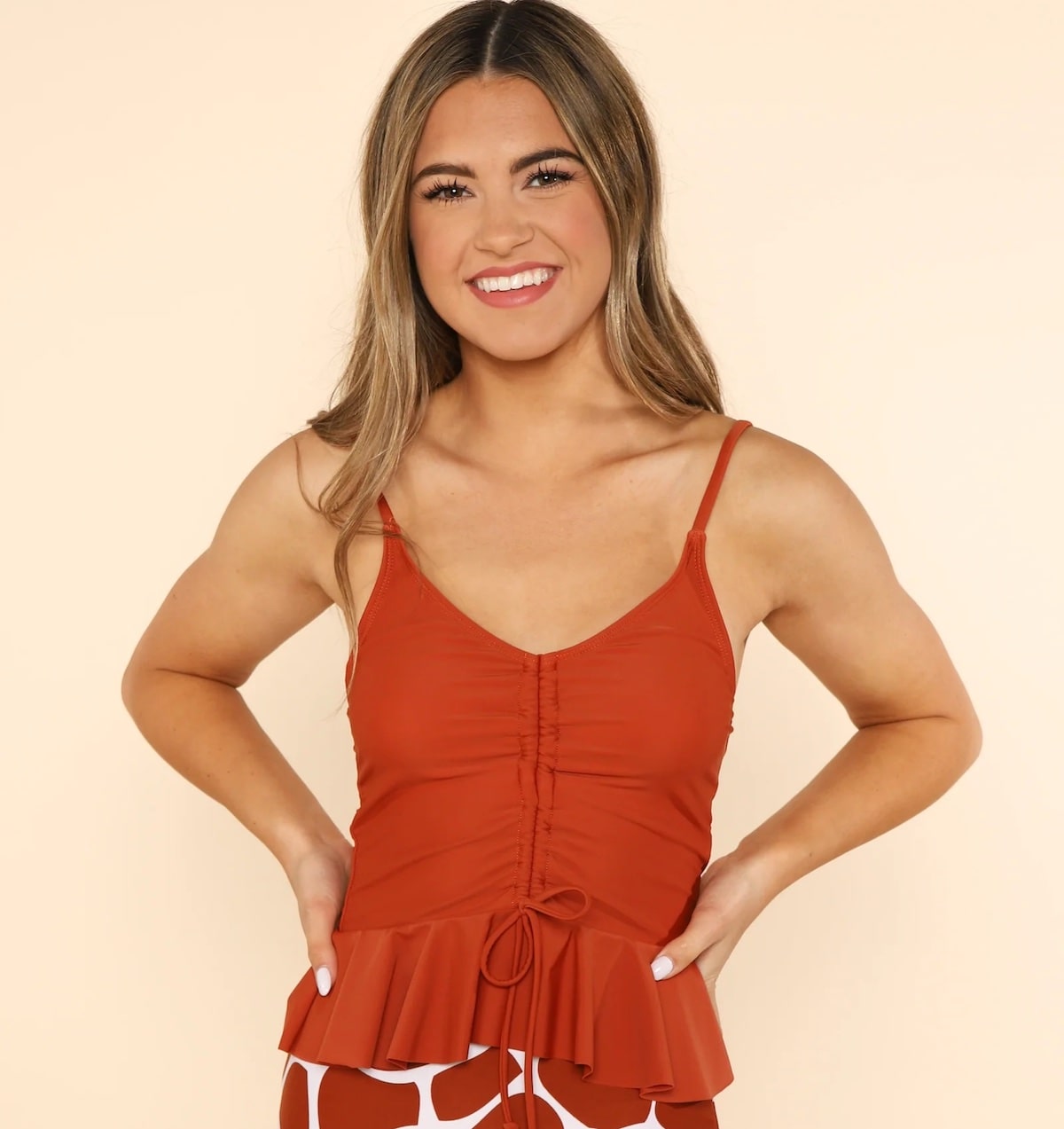 The bust has a fully adjustable drawstring that cinches the top to your desired length and tightness. Pair with a skirt for a hippie-flower-girl vibe, or with a cute pair of swim bottoms for an unusual pool look.
This look is a great one to accessorize with a necklace or earrings because of the available space at the neckline.
The Perks of Modest Swimwear
Some days you just don't want to show all that skin - whether it's for personal reasons, religious reasons, health reasons or simply because you just don't feel like it! You don't have to explain yourself to anyone - you do you!
Modest swimsuits keep you protected from the sun, allow more freedom of movement, hold your bits in place better, and let you experiment with a range of different cuts and looks that go beyond just "bra and undies."
With so many unique styles and shapes to choose from, we think every woman should have at least one modest swimsuit top in her swim wardrobe.