Written By
Lizzie Shipton
With summer just around the corner, it's time to dust off your swimwear (or splurge on some trendy new pieces) and start getting ready for all the cocktail-sipping, sun-soaking, poolside and beach-front action.
Whether you're revitalizing an old look this year or refreshing your summer wardrobe with some new swimsuits and bikinis, every girl knows that when it comes to summer style, the swimsuit is only half the story. It's the swim accessories that make or break the look.
We've put together a list of our ten favorite swim accessories to help you create your perfectly-tailored outfit this spring or summer. Read on to get the lowdown on the hottest new trends and timeless favorites.
How to Accessorize Your Swimwear
First off, let us say: we're not here to tell you how to wear your swimsuits! The most important thing to remember when accessorizing swimwear is to do you. If big, funky jewelry is your jam, go for it. If a simple, classic look with no accessories is more your speed, that's great too.
One thing we would recommend when choosing bathing suit accessories is to go for a single theme with each look. Maybe you have your "funky boho" vibe that goes great with a particular suit, and your "Audrey Hepburn chic" vibe that goes great with another suit.
You can mix and match accessories to a certain extent, but creating a cohesive look will serve you better than a mis-matched jumble. And remember: less is (usually) more. If you have a killer pair of sunglasses, make them the focus of the outfit. Don't pair them with your killer hat - let that shine on its own in separate look.
Finally, keep your skin tone in mind when choosing jewelry and other accessories. Gals with cool undertones might want to opt for silver, while those of you with warm undertones might prefer gold.
Our 10 Favorite Swimwear Accessories
Funky Sunglasses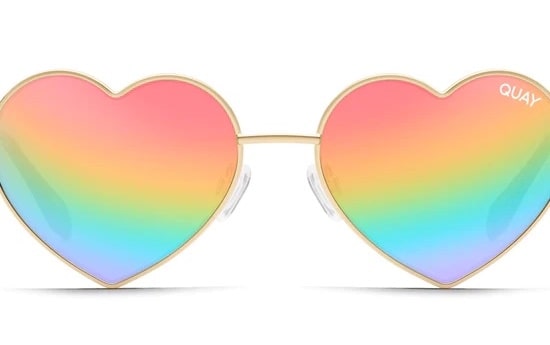 Nothing says "fun in the sun" like a great pair of sunglasses. They are a timeless addition to any wardrobe - and not only that, they are a necessary piece of protective gear for your eyes! We recommend spending a little more to get a good, polarized, high-quality pair of sunglasses that will last.
The good news is, these days, you don't have to spend all that much to get those. Companies like Knockaround and Goodr are putting out top-quality, polarized sunglasses in a range of colors and styles for around $30 a pair. You can even customize them to get the perfectly matched accessory for any look!
A Big, Bold Hat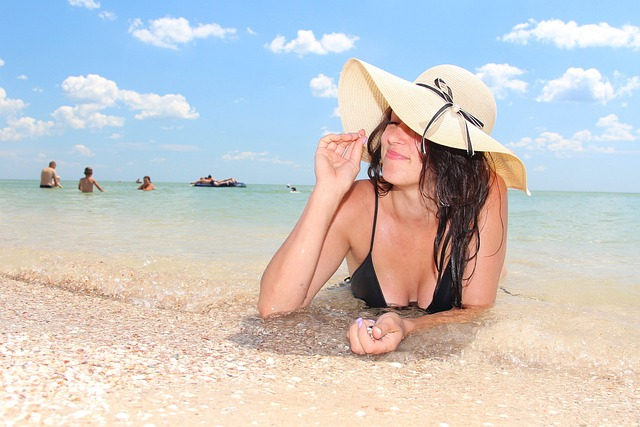 Another piece of protective gear masquerading as a timeless fashion accessory is a the big sunhat. Protecting your skin from the sun is so important (beautiful skin is the ultimate accessory, after all!) A big, bold sunhat is a great way to do this while also looking chic and turning heads.
There are so many styles of hats that you're sure to find one to match any outfit. From sporty baseball caps (we see you beach volleyball players!) to Kentucky Derby-style derbies, to bohemian knitted bucket hats (so Instagrammable right now), you'll never have to go without.
A Chic Cover-Up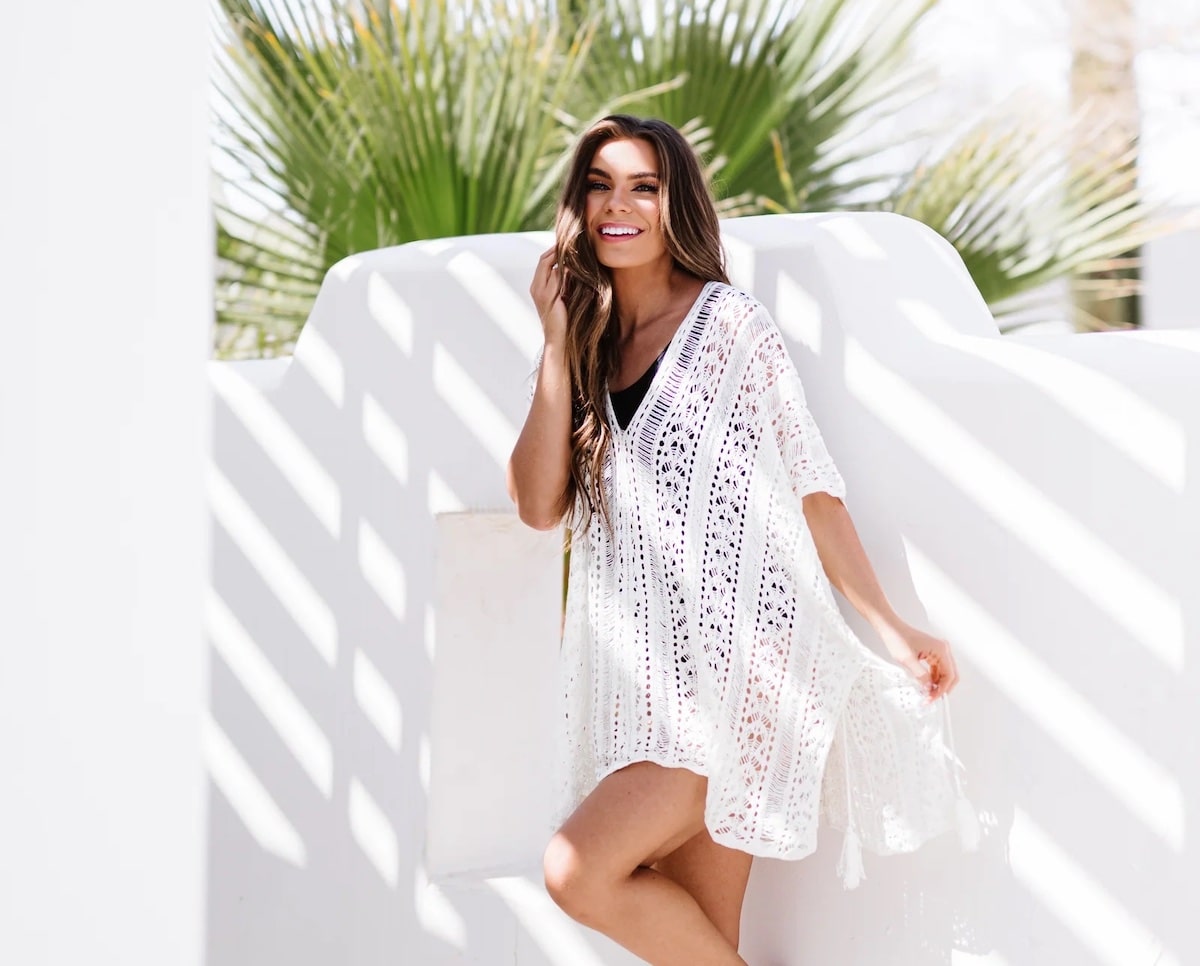 Sun protection doesn't stop with your face - covering up against those harmful rays is important for the rest of your body too. And it's a great way to show off some more cute summer style.
You can buy purpose-made cover-ups like this one that are super cute, or go the slightly more chic route with buttons and see-through, lightweight material like this cover-up. A boyfriend-style button down with rolled-up sleeves, a cute, oversized vintage tee, or even just a lightweight towel like this one that can be wrapped and knotted are all great options.
Sandals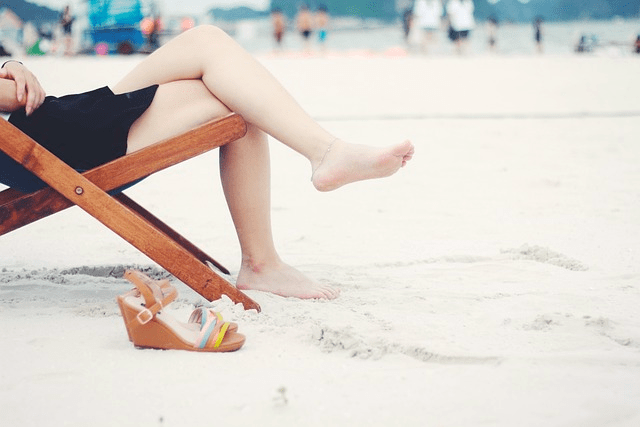 When choosing sandals for your swim accessory collection, keep in mind that you may need a few different styles depending on what you'll be doing. Lots of walking or sight-seeing? Opt for a durable, sporty sandal. Lounging by the pool? A strappy wedge or fun flip flop is great.
Since choosing the right footwear is so important for your comfort (it can literally make or break your whole day) we sometimes like to build our look around the shoes we need to wear on a particular day. If you know you'll be hiking and you need your hiking sandals, why not build a hiking outfit around the shoes?
A Fun Beach Bag
Bright, bold beach tote or subdued bumbag? That is the question. As with shoes, we sometimes like to build our look for the day around the bag we're taking on a particular excursion.
Obviously, you don't want to be lugging your hefty beach tote around all day if a simple cross-body pouch is all you need. Choose the bag, choose the shoes, then build the other details around those.
Headbands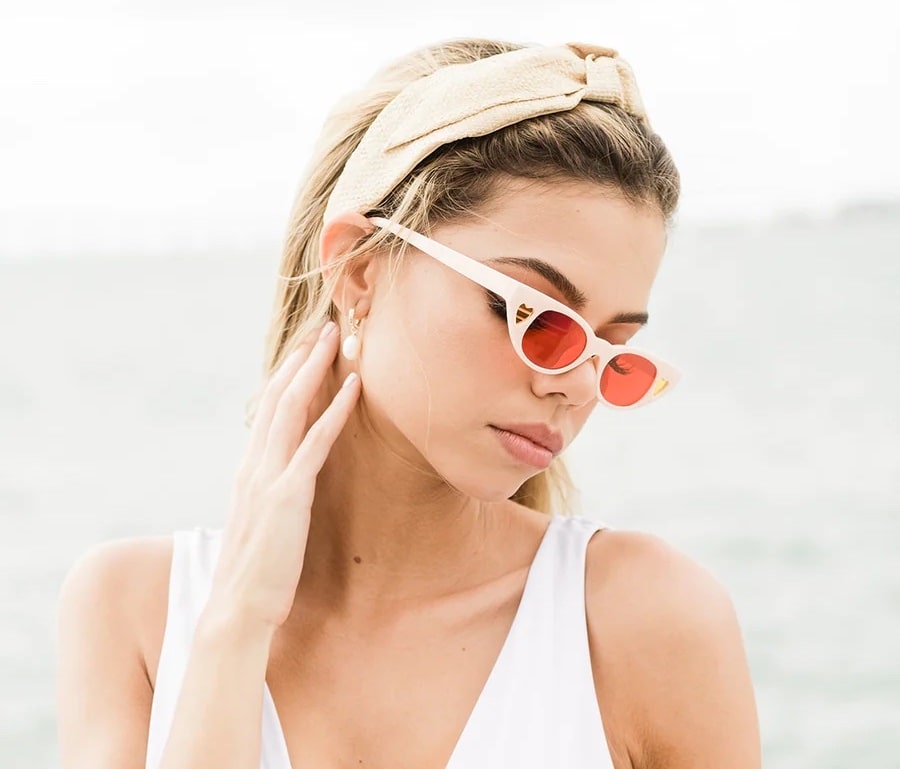 Headbands are not only cute, they are super convenient for keeping sandy, salty, windswept hair out of your face. We like to have a few on hand - in the pocket of a purse, in the car, etc. - to pull out in a pinch.
Layered Necklaces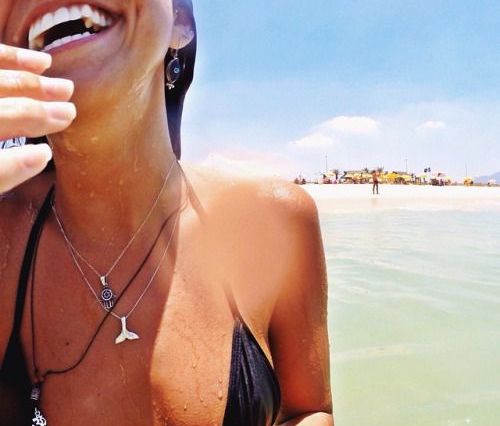 Looking for an easy way to add a bit of sparkle to your swimsuits? Layered necklaces are it. Eye-catching on their own, or perfect when matched with a cute bracelet or some rings, they can be as funky or as classy as you like.
For a bold, artsy look, go for chunky jewelry paired with leather and stones (turquoise is a great beachy option.) For something more subdued, go for fine silver or gold chains, with maybe a small charm or two.
Earrings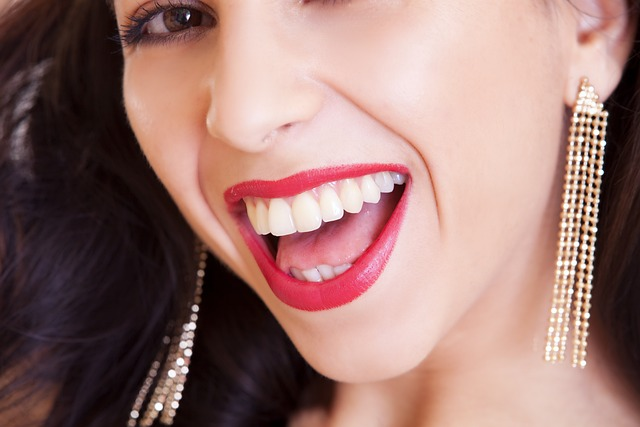 Paired with a killer bikini and a confident smile, the right pair of earrings may be all you need to complete your perfect poolside outfit. This is one of those accessories that we love to let shine on its own when we can.
Obviously, you'll need to keep in mind what the day's activities have in store for you: there's nothing worse than losing one earring out of a favorite pair to a watery grave at the bottom of the ocean.
Shell Jewelry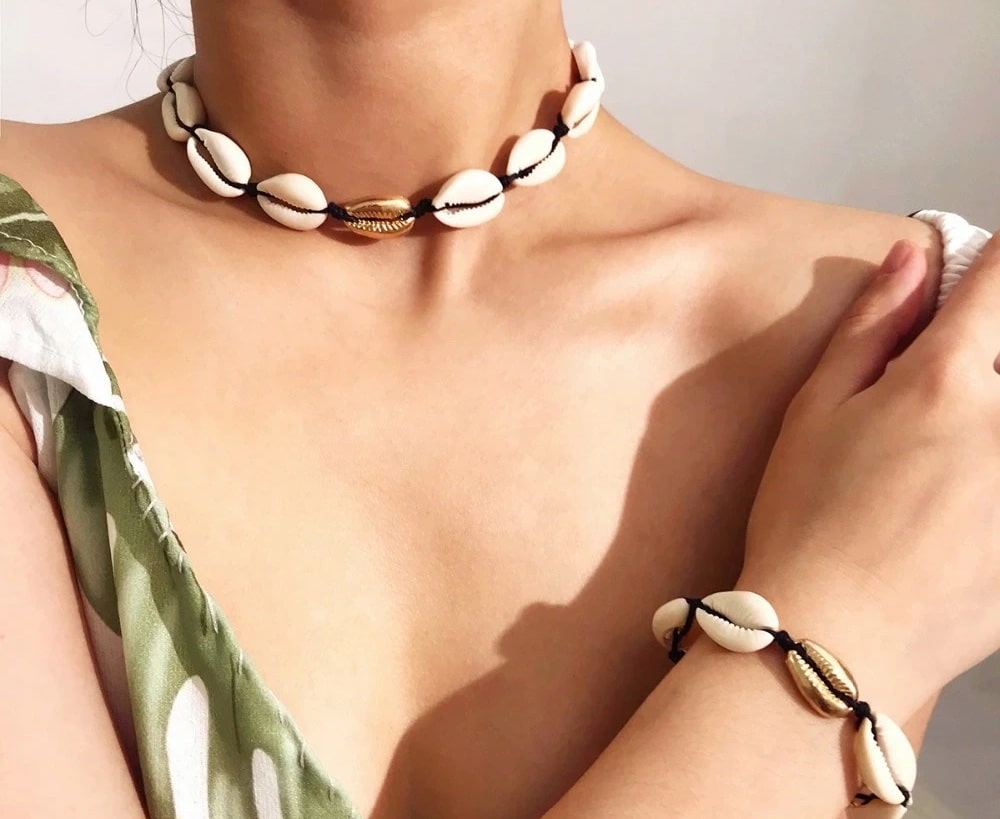 It's back! You may remember the puka shell necklace, popular with surfers and twelve-year-old girls of the nineties. Well, we're happy to say that it's making a comeback - in a much more stylish way.
Tiny puka shell pieces like this necklace are the perfect detail to add to your accessory collection this year. Bracelets, ankle bracelets and earrings are all fair game too when it comes to rocking this refreshed look.
The Perfect Towel
Sure, a terry cloth towel gets you dry. But a beautiful, lightweight Turkish towel can double as a cover up or wrap, can be worn around your hair to keep it off your face when its wet, and just looks plain awesome when you're lounging on it in a perfectly-matched outfit.
Not only that, it's smaller and easier to carry, dries quickly, and won't hold sand. Consider adding a Turkish towel to your wardrobe this year.
Summing It Up
Accessorizing your swimsuit is half the fun of wearing a swimsuit! Find the perfect pair of sunglasses or pair a beautiful necklace with your favorite bikini and we promise you'll feel like a million bucks lounging at the pool or hanging on the sand this summer.