Written By
Lizzie Shipton
If you're an active girl, you may have experienced some of the frustrations of finding a swimsuit that fits your body shape. All of us struggle to find a flattering look for our swimwear, but active girls can have a particularly hard time finding suits that fit their athletic body shapes.
Not only that, it can be tough to find a swimsuit that holds up to the rigors of an active lifestyle! Swimsuits for athletic bodies need to be flexible, durable, and supportive. We've put together this list of the best bathing suits for athletic body types to help you find the right swimsuit for your athletic figure.
What is an Athletic Body Type?
Honestly, athletic body types come in all shapes and sizes. If you are athletic and you have a body, you have an athletic body type. Athletes can be big, small, heavy, skinny, curvy, not curvy...you name it!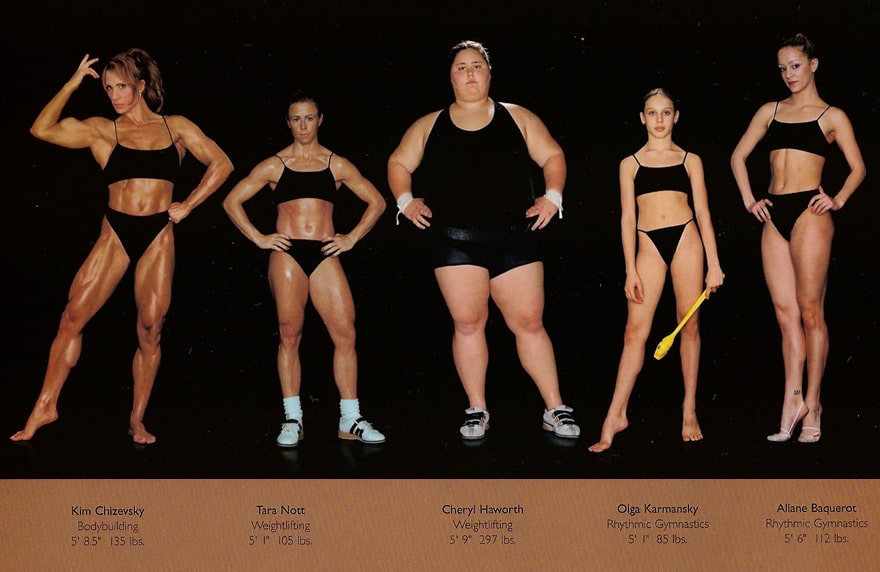 A narrower definition of "athletic build" typically implies more muscle and less fat than other body types. This may mean an athletic body shape has fewer curves, narrow hips, and broad shoulders. This isn't always the case - an athletic body shape could be thinner or heavier, but usually, athletic body types are slimmer through the bust and hips, with wider shoulders.
Depending on what you're looking for in a swimsuit, you may want to enhance your curves, or you may be more concerned with function and support. No matter what you're looking for, we've got you covered with these cute swimsuits for athletic bodies.
Swimsuits to Accentuate Curves
If your body shape is slim through the hips and bust, you may be looking for a way to accentuate these areas. Some of the best ways to do this are with decorative touches like ruching and ruffles, or with high-cut bottoms and padded cups.
One of the easiest ways to accentuate the curve of your hips is to draw a clear delineation at your waist. Segregating your torso will draw attention to your natural curves and accentuate the hourglass shape.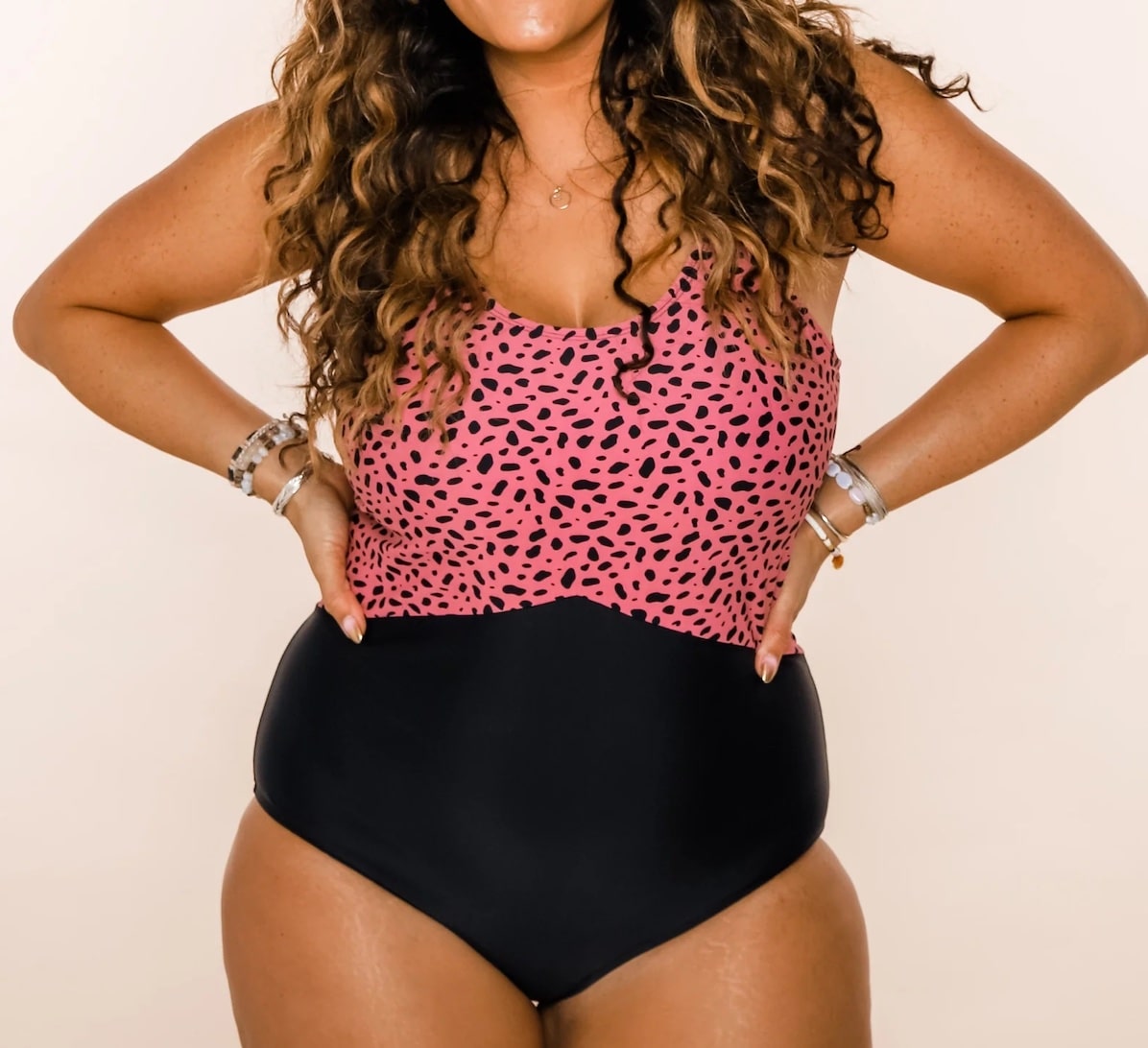 Our Sailor one piece swimsuits do a beautiful job of drawing the eye to the hips and creating a flattering line. The empire-waist and fully lined shelf bra enhance hips and bust, while the cutout back with buttons lets your show off more of your natural assets.
The cut of these bottoms is perfect for accentuating hips while flattering the tummy. The ultra-high rise creates a shapely silhouette by hugging all the right places, while the V-Cut front accentuates the body's natural curves.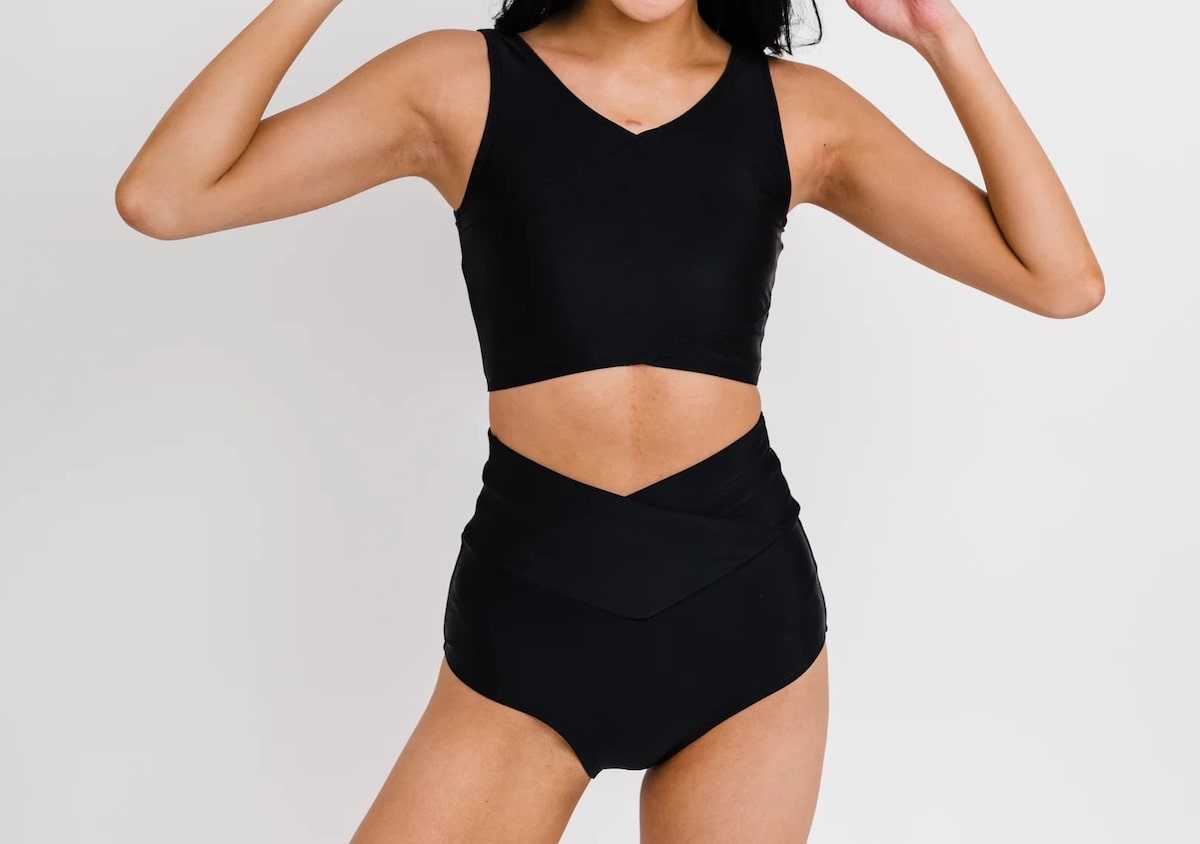 Ruching on the sides adds to the effect by creating the illusion of wider hips in choice spots. These fully lined bottoms provide great coverage and won't ride up, making them ideal for active women.
Ruffles are excellent for creating curves where curves may not be so present. In our Bayside top, ruffles on the bottom edge kick out to create an hourglass look in the hips, while ruffles at the bust increase the size of your upper body.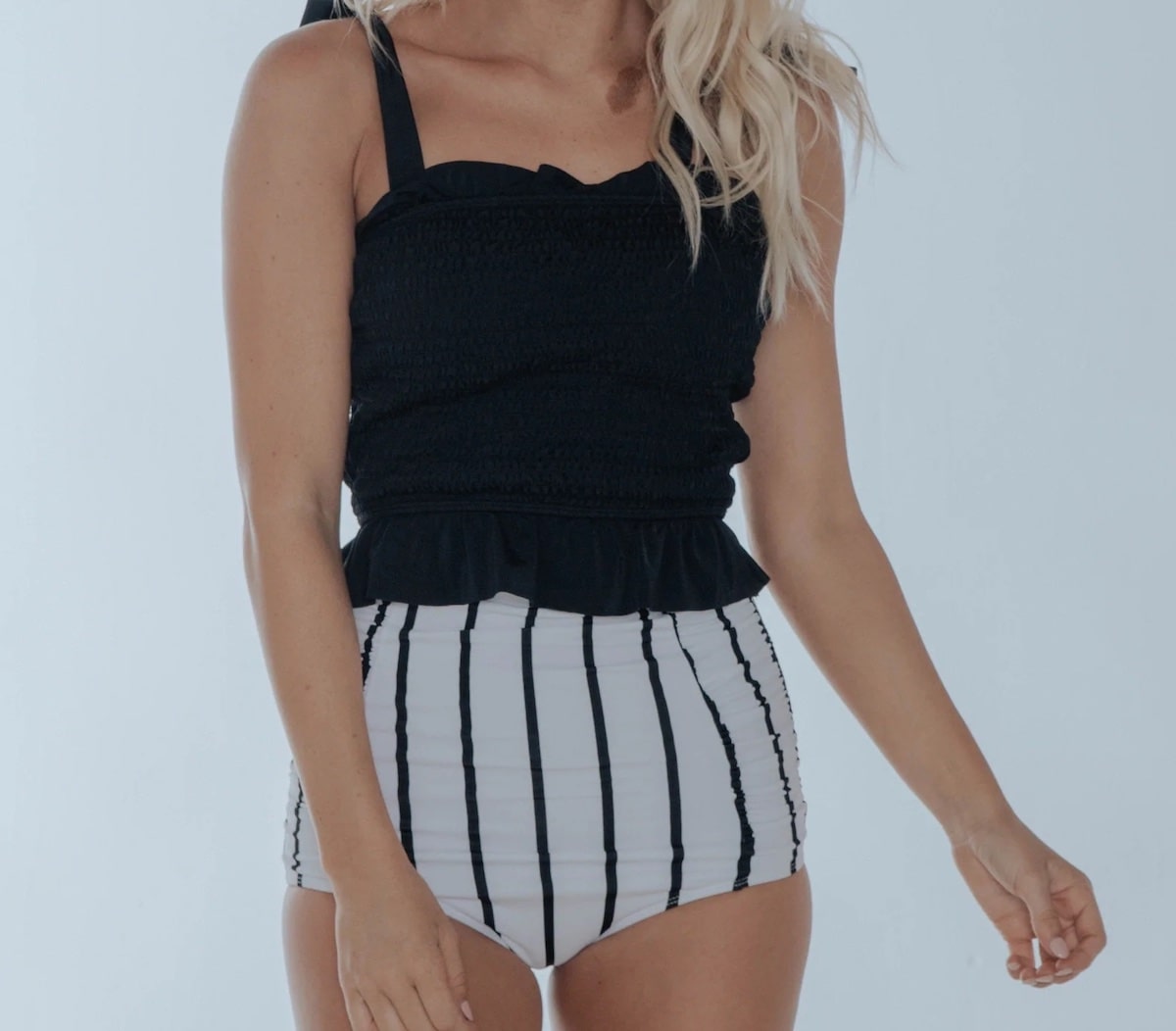 This top also features fully adjustable straps that tie on the shoulders, removable padded cups and shelf bra support. It's a tankini style top that gives you great coverage if you're seeking protection from the sun or simply desire a more modest look.
Swimsuits for Being Active
There are bathing suits for lounging and then there are bathing suits for going hard at beach volleyball, surfing, swimming, water polo, and other water sports. If you're looking for swimsuits for athletic builds, you want something that offers support, won't ride up, and keeps everything in place while you're working hard.
This suit is made with our specially designed luxe technology fabric with comfort stretch. It's thick, durable and stays put when you're jumping, running, swimming, or surfing. The suit provides plenty of support while still being soft and comfortable.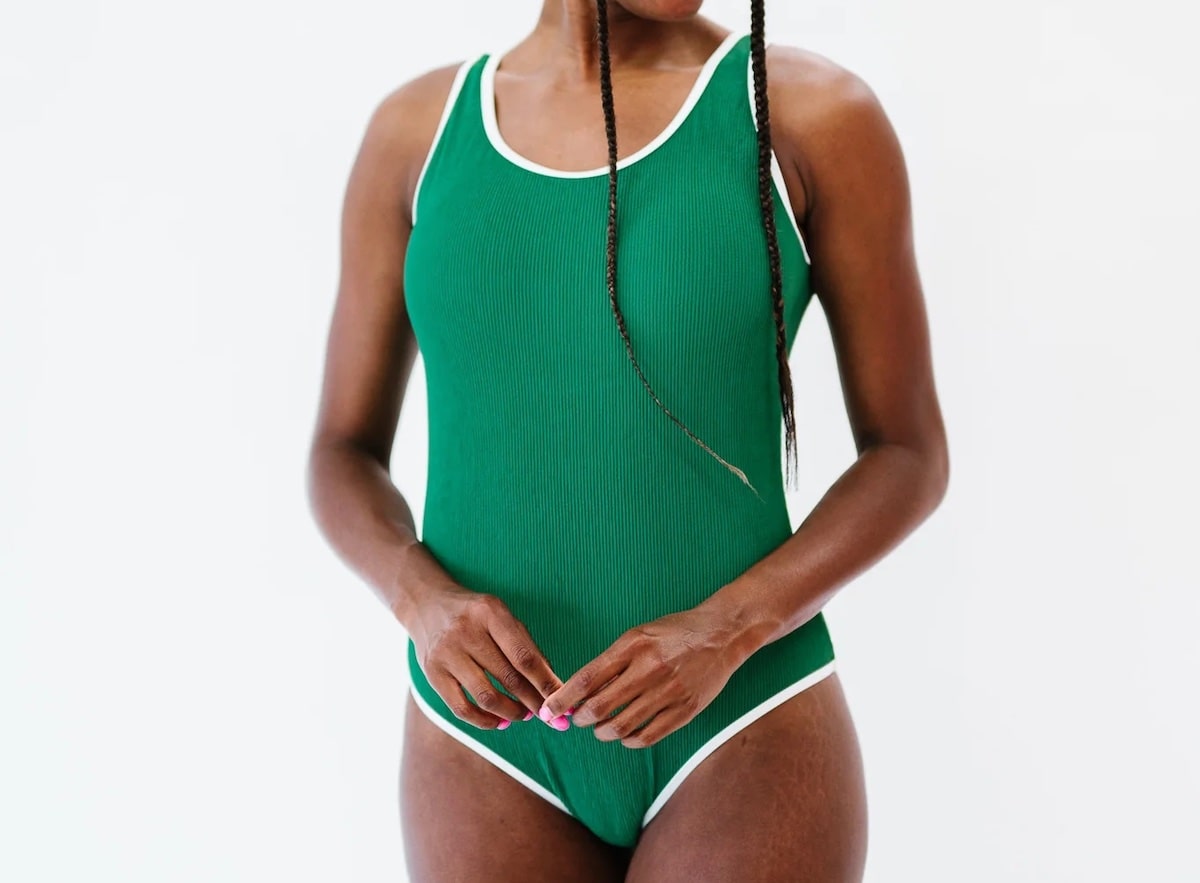 With thick straps, a high scoop neck, and full coverage in the back, this one piece swimsuit is the perfect swimsuit for beach volleyball or other high-intensity activities. The low-cut back is stylish and shows off your athletic build.
When it comes to sporty bottoms, it doesn't get much better than our Voyager bottom. The cut hits around the belly button or a little lower, and has a flattering V-Cut in the front to accentuate curves or show off your abs (if you have em!)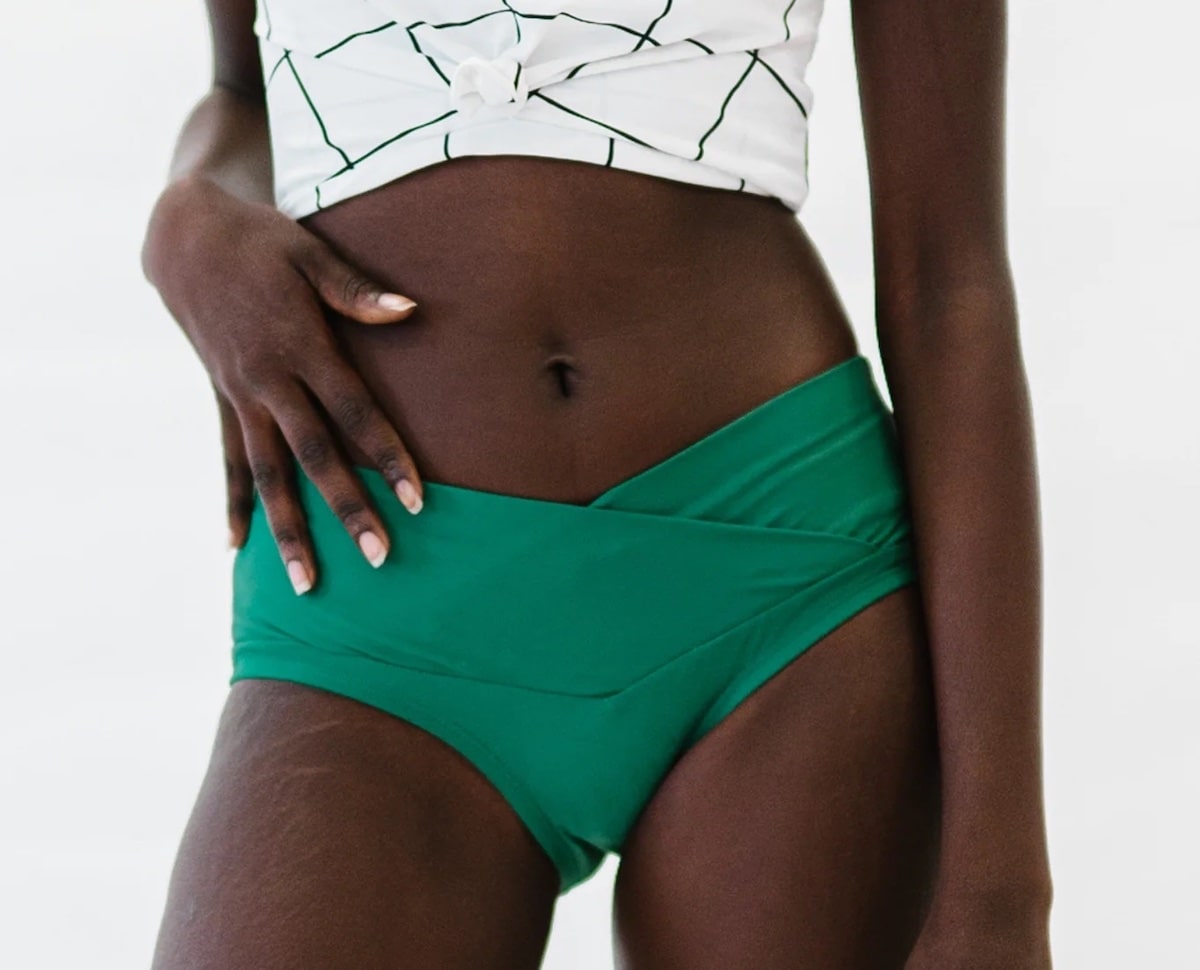 In the back, full coverage keeps everything in place while you're doing your thing. These bottoms are thick and fully lined and provide great freedom of movement while still keeping you covered up.
When you're busting your butt at high-octane activities, you want a no-frills, no-fuss top that stays in place and doesn't get in the way. The Centara is a clean, form-fitting top without ruffles, ruching, buttons or other details that could impede performance.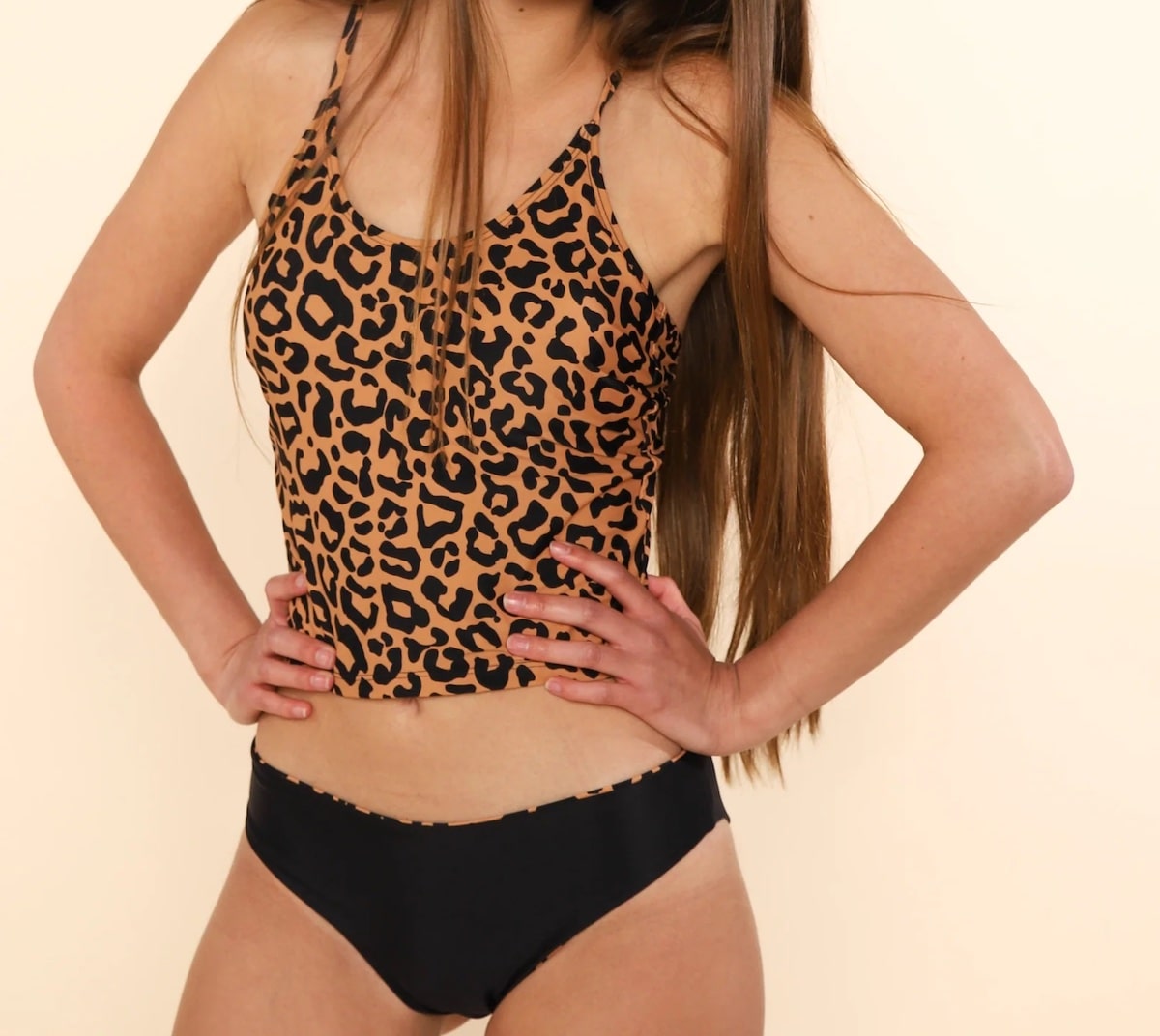 This is a tankini-style top, perfect for long torso gals, and great for athletic pursuits. The material is thick and durable, and it comes with a shelf bra and removable pads. The single tie at the back of the straps adds a little fun flair that won't get in your way.
Cute Swimsuits for Daily Wear
For those casual beach days or for lounging by the pool during Spring Break, you want something that shows off the body shape you've worked so hard to achieve! Take a look at these ultra-flattering fits that will show off your athletic body type.
This is a unique one-piece with ultra thin straps to show off your shoulders and a straight, low-cut neckline that shows off your chest and collarbone while flattering smaller busts. The low-cut back with cutout detail accentuates your silhouette while flattering more of your natural assets.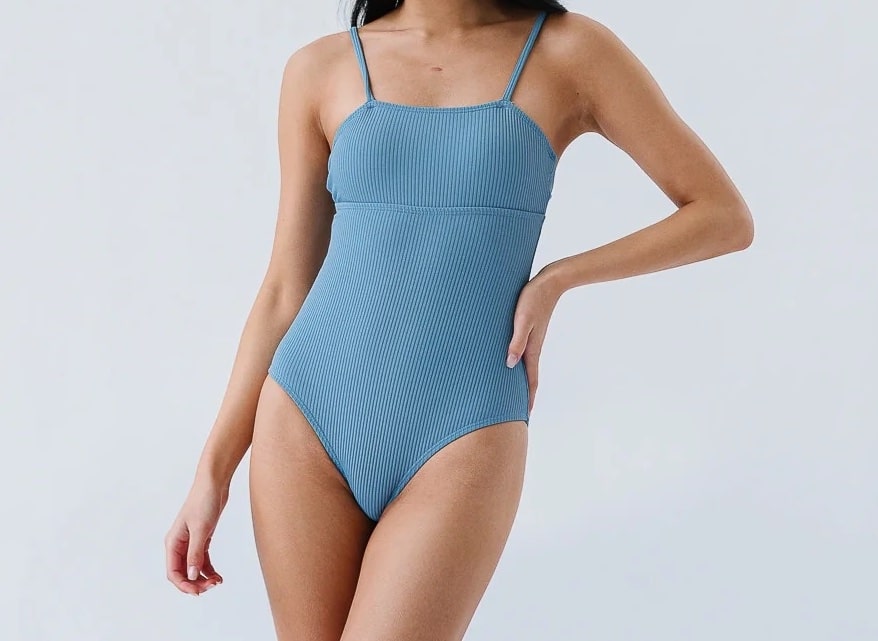 This suit is made of soft, wide-ribbed material, which makes it the perfect swimsuit for lounging and sunning.
For a fun vintage/retro look, you can't go wrong with the Lounger. This form-fitting, low-necked crop-top tankini screams "Marilyn Monroe" and pairs great with both high-waist and low-waisted bottoms.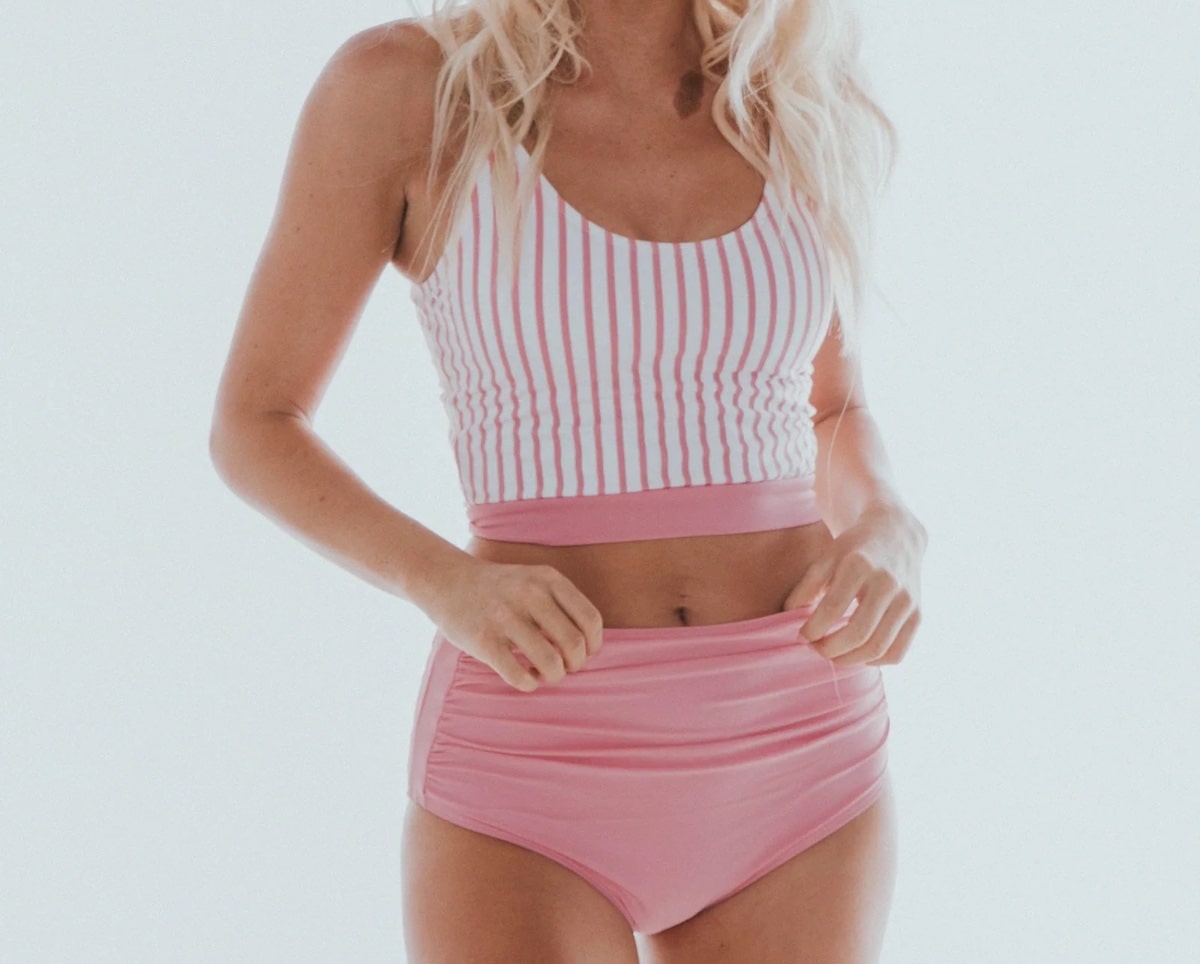 The front of this suit is clean and classic, while the back sports a super cute bow and button detail that is stylish without being over the top.
Nothing says "leisure" like...well, the word "leisure"! These high waisted bottoms are fully reversible, so you're basically getting a two-for-one deal! A fun pattern on one side and a solid color on the other, they can be mixed and matched with a whole range of tops.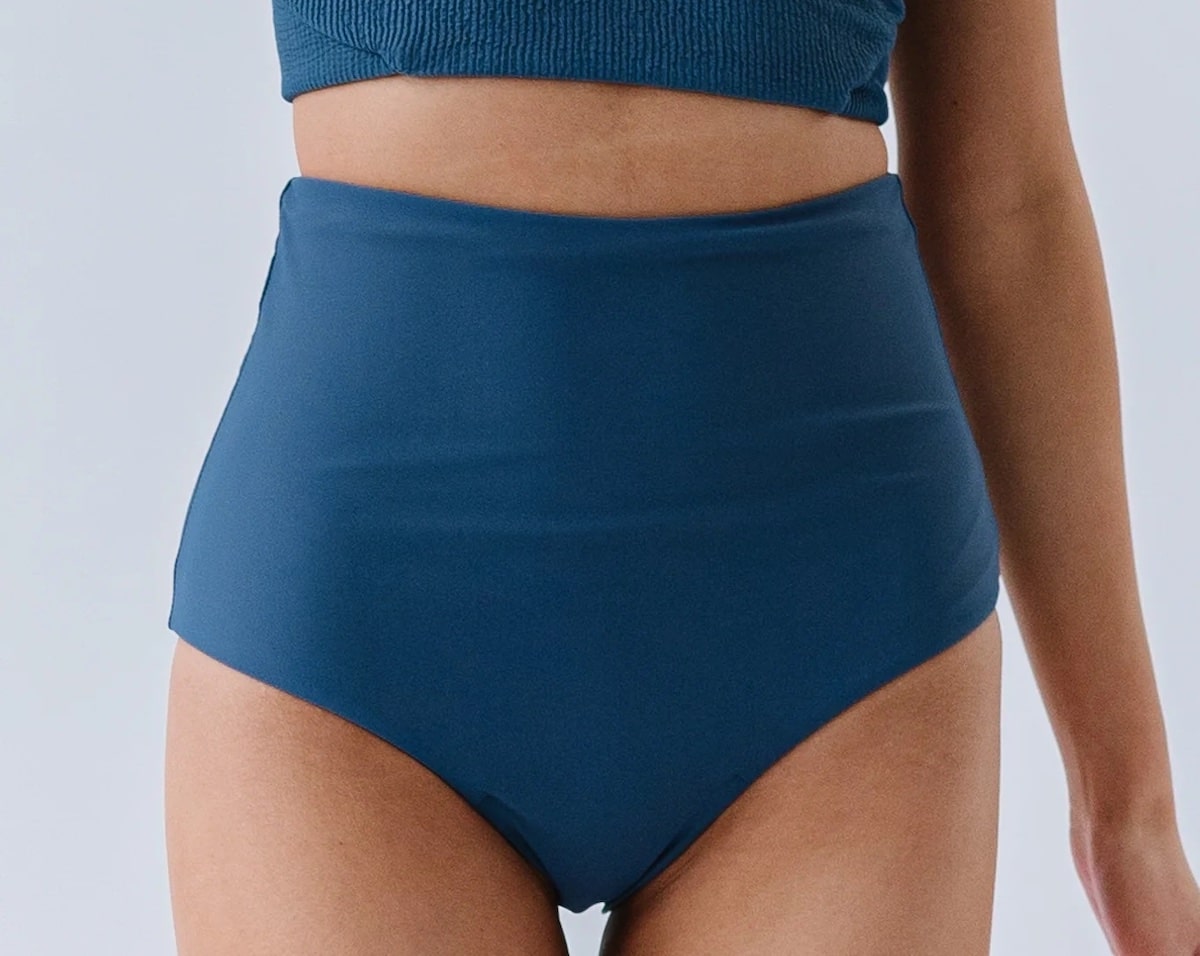 The material is stretchy, soft and supportive, and the cut is flattering both for curvy gals and those with slender hips.
Summing It Up
If you have an athletic body type or athletic build, finding a bathing suit that fits your shape can feel daunting. But there's no reason you can't feel confident in any suit you choose - after all, you worked hard for that body! Now's the time to reap your rewards and show it off!